About this Event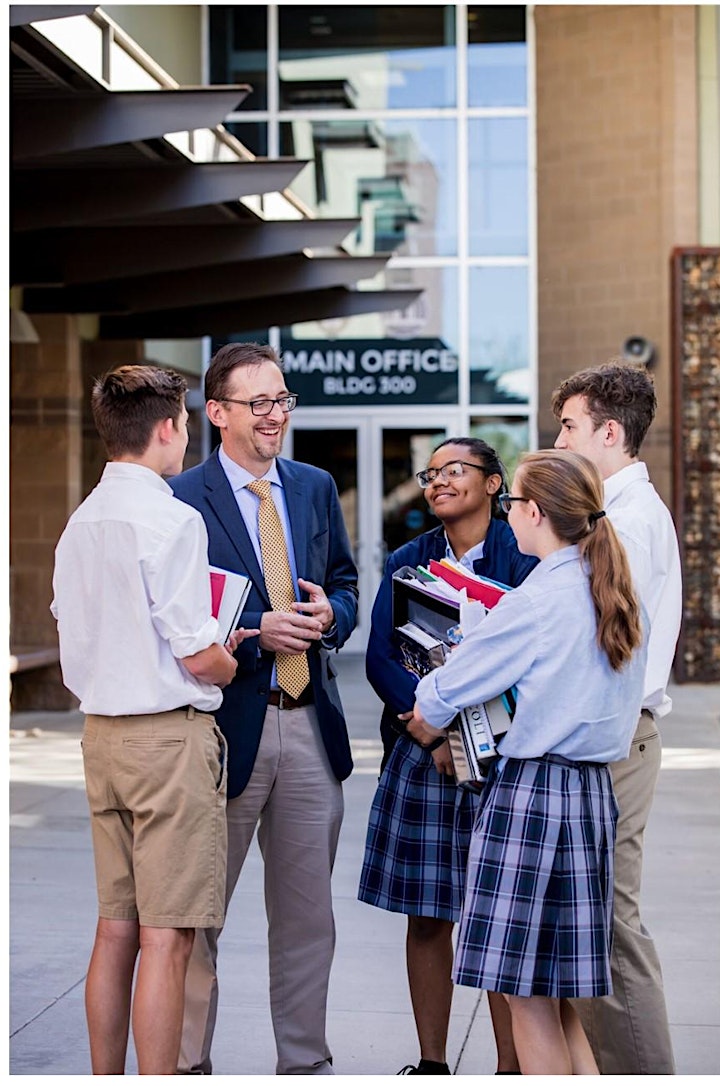 Meet representatives from:
K-12 schools including Veritas, North Phoenix, Anthem, Glendale, Trivium, Maryvale, Scottsdale, Cicero, Chandler, Lincoln, and Arete
Athletics Department
Special Education
Human Resources
Athenaeum after school program
We anticipate hiring close to 250 teachers in Arizona this year across a wide variety of disciplines:
Elementary Lead and Apprentice Teachers
Fine Arts Specialists across all grade levels (Music, Poetry, Studio Art, Drama)
Classical and Modern Language Teachers (Latin, Greek, French, Spanish)
Subject Specialists for the middle and upper grades (Math, Science, Lit, etc.)
Athletics Coaches
Teachers and Coordinators for Special Education
Athenaeum – academic after-school program coordinators and teaching assistants
This is an excellent opportunity to ask questions and meet our team!
We hope to see you there!
FAQs:
Do I need a teaching certification to attend or apply?
While we welcome candidates with teaching certificates, certification is only required of our Special Education teachers.What are the parking options?
There will be parking at the event with signs to direct you.
What should I bring?
Please bring copies of your resume.
Will there be refreshments?
Absolutely yes!
How do I apply?
You do not need to apply before you attend, but if you want to get ahead of the curve, please apply online by clicking here.