ON DEMAND CONTENT Missed the three-day virtual garden festival designed to help gardeners learn, connect and grow?
About this event
Log On & Grow!
The Great Grow Along is an online garden learning portal, designed for all levels of gardeners.
Watch at your own pace for up to six months. Check out the full agenda, speakers, and more, at https://app.swapcard.com/event/great-grow-along.
Access 40+ hours of dynamic sessions led by top influencers and plant pros, and connect LIVE with other plant parents, urban homesteaders, DIY landscapers, pollinator protectors... no matter what your garden goals are, there's something game changing for you!
Easy to Participate
Learning tracks are set up for what interests you. Enjoy it all virtually... during the event and for six months afterwards whenever you like.
Exciting Q&A with session experts, live interviews with trend setters and organizations making a difference, networking with other new (and experienced) gardeners... a weekend you won't want to miss.

40+ workshops on a variety of topics in the following tracks:
Edible Gardens : Wise choices for new gardeners, seed starting, planning, harvesting and beyond...
Pollinators & Plants : Understanding natives, bees, butterflies, birds, plant selection, etc.
Urban Gardening : Creative solutions for successful gardening in smaller spaces, raised beds, containers, etc.
DIY Landscaping : Think like a landscape designer, container design, plant selection, etc.
Houseplants : Care fundamentals, light, propagation, pet-safe plants, trends, etc.
Dig Deeper: Organic gardening, soil,, compost, water-wise gardening, chicken keeping, honey bees, medicinal plants, and more.
Sunday Zone Talks
Sessions and live Q&A with gardening experts in your growing zone
Meet some of our exciting presenters: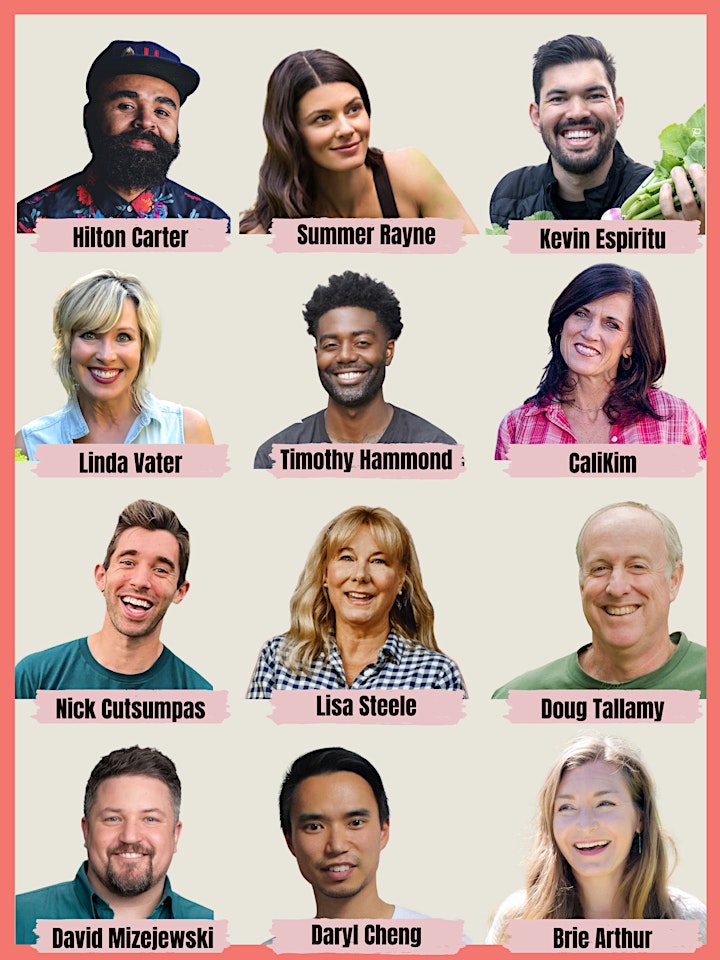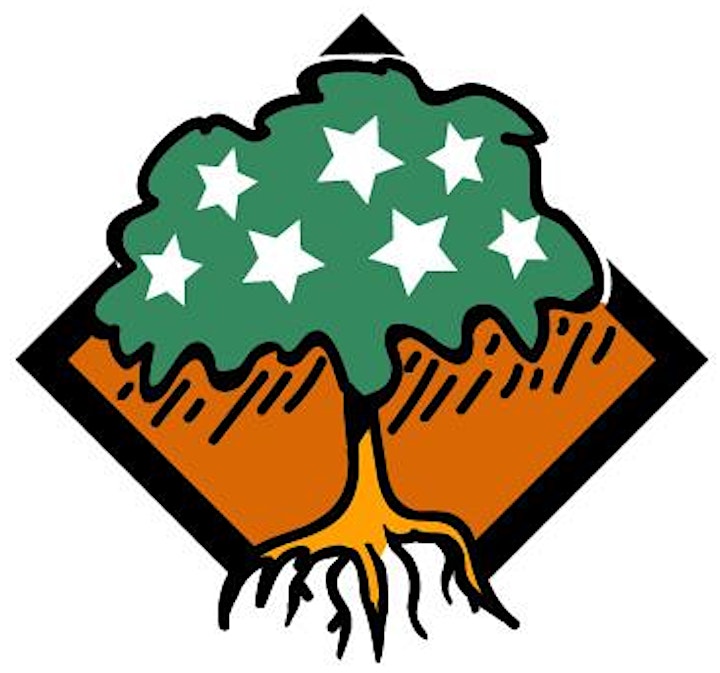 Green Room Live!
In addition to the 40+ sessions, hosts will have a continuous Green Room Live! stream with interviews and content from presenters, sponsors and nonprofits making a difference in the garden and environmental space.
Special thanks to our sponsors and partners!

How It All Works:
Sign up!
The event platform is open now, with full schedules, list of speakers, etc.
About 30 minutes after you've purchased a ticket, you'll receive an email with simple instructions on how to activate your account.
Watch out for emails from noreply@swapcard.com.
Set up a profile so you can network with other attendees, speakers and sponsors
Explore speaker bios and session descriptions
Make a custom agenda for sessions and Live Q&A that interest you
Explore books and other resources from speakers and sponsors
Bookmark sessions to watch later - the event is available to view for six months
During the Live Event March 19-21:
Attend any session you want and participate in Live Q&A sessions
Network with other gardeners
Chat with speakers and sponsors
Enjoy Green Room Live!
After the Live Event:
Content is available for six months after the event so you can rewatch any session you want, as many times as you want...
FYI for non-US attendees, ticket price is USD.
Event Hours March 19-21 (CST)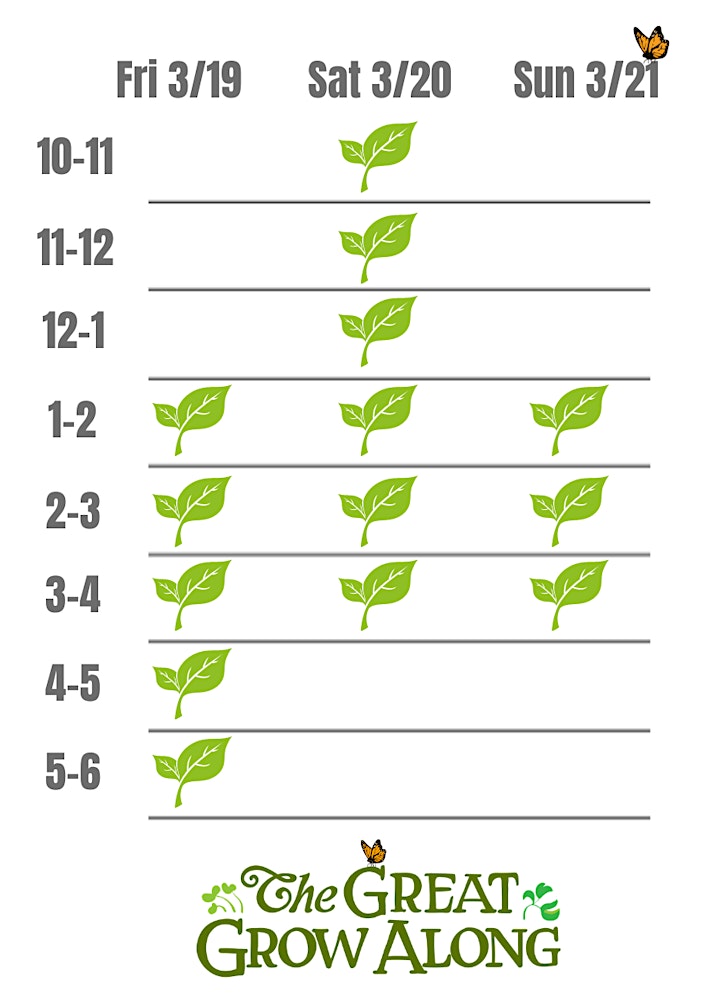 Organizer of Great Grow Along | Virtual Garden Festival