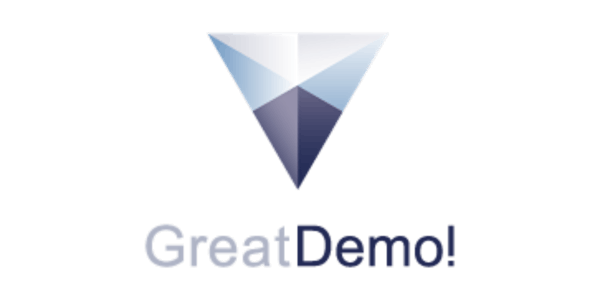 Great Demo! Workshop on Oct 2&3, 2019
When and where
Location
DoubleTree by Hilton San Francisco Airport 835 Airport Blvd Burlingam, CA 94010-9949
Refund Policy
Contact the organizer to request a refund.
Description
The Great Demo! Workshop
1.75-DAY WORKSHOP
Create and Deliver Surprisingly Compelling Software Demonstrations
"Do The Last Thing First" — the recipe for a Great Demo!
This is an interactive workshop with Peter Cohan geared especially for you who demonstrate B-to-B software to your customer and channels. Bring a copy of your demo and be prepared to present it — we'll help you turn it into a surprisingly compelling demo!
"Peter Cohan's Great Demo method really works. It helped us win DEMOgod, and it has allowed us to explain our offering much more clearly to prospects." Chaim Indig, CEO, Phreesia
Organizations that implement the Great Demo! methodology report:
Sustained gains of 10% or more in improved close rates overall
Shorter sales cycle length – by 50%
Demo win-rate increases of 25-75
Ongoing cost-of-sales reduction by 25%
Improved forecast clarity and predictability
Increased deal size and breadth by 2x
Free evaluations and POC's transformed into paid events
Establish a framework, including skills and processes, to create and deliver improved software demonstrations to increase success in the sales and deployment of your organization's offerings.
Participants will learn how to:
Determine the right content for a demonstration, based on the customer's business needs and objectives.
Organize the content in a novel, logical progression that maps to audience needs and depth of interest – and engage and prove your capabilities within the first six minutes of the demonstration.
Prepare demonstrations using the new method.
Present demonstrations with the highest probability of success in achieving the desired objectives.
Manage a range of real-life situations and scenarios.
What to expect?
Breakfast and registration begin at 8am and the workshop will start crisply at 8:30am. Participants complete the Workshop equipped with:
A newly constructed, highly compelling demonstration of your software, targeted specifically for a typical key scenario.
The ability to apply the method to develop equally targeted and compelling demonstrations for other scenarios, products, and situations.
The Great Demo! methodology delivers targeted "what's in it for me?" benefits right up front, followed by rapid, targeted proof, and then further, more detailed exploration in accord with the audience's level and depth of interest. This proven, highly successful method maps extremely well to the specific needs and constraints of audiences that can include senior management, middle management, end users, and IT staff.
About the Speaker
Peter Cohan, Principal at The Second Derivative
Community Web Site: GreatDemo.com
Peter Cohan is the founder and principal of The Second Derivative, focused on helping software organizations improve their sales and marketing results – primarily through improving organizations' demonstrations.
The bulk of his experience is with complex, enterprise software and strategic systems sold to varied audiences in a range of vertical markets. He has enjoyed roles in technical and product marketing, marketing management, sales and sales management, and senior management.
In 2003, he authored Great Demo!, a book that provides methods to create and execute compelling demonstrations. The 2nd edition of Great Demo! was published March, 2005.