Great Decisions Discussion Group: U.S. Foreign Policy and Petroleum
Description
Great Decisions is America's largest discussion program on world affairs. The program provides background information and policy options for the eight most critical issues facing America each year and serves as the focal text for discussion groups across the country.
---
Our topic for August is U.S. Foreign Policy and Petroleum
What is the effect of U.S. petroleum security on foreign policy? For 45 years, the country has alternated between periods of energy security and insecurity, sometimes able to wield petroleum as a useful instrument of foreign policy, sometimes not. Despite the so-called "energy revolution," the U.S. today is by no means disentangled from foreign dependence and global trends. In order to be successful, policymakers must recognize both petroleum security circumstances and patterns in the relationship between petroleum and foreign policy.
Guest lecturer: Dr. Kelly Erickson, PhD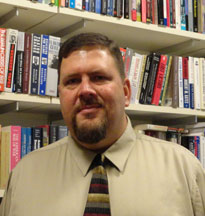 Kelly Erickson a political scientist who has held teaching positions at the University of Puget Sound, Oregon State University, the University of San Diego, and the University of Virginia. His courses include U.S. foreign policy, international security, the causes of war, the politics of nuclear weapons, terrorism and insurgency, international organization, and ethics and statecraft. He did his graduate work at the University of Virginia, and has had additional training from Columbia University's Institute for War and Peace Studies, and the U.S. Air Force Institute for National Security Studies.
---
The discussion group meets on the fourth Tuesday of each month at 2:00 pm in the Wellness Center. Upcoming topics include
Latin America's Political Pendulum (Oct)
Prospects for Afghanistan and Pakistan (Nov)
Nuclear Security: The Enduring Challenge of Nuclear Weapons (Dec)