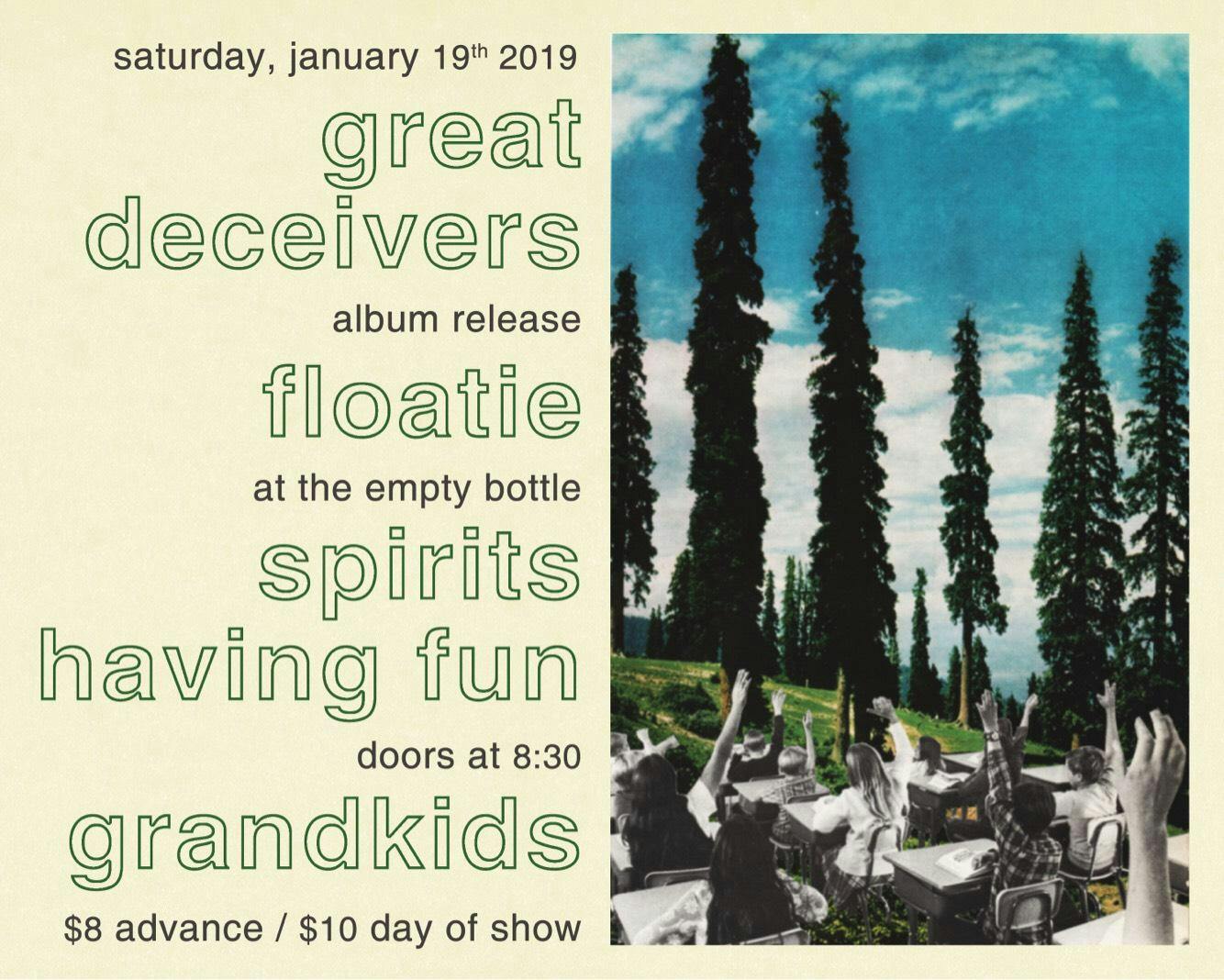 About this Event
$8 (advance), $10 // 21+
GREAT DECEIVERS (record release)
FLOATIE
-----------------
This four-piece math-rock project from Chicago makes music that is equal parts moody and melodic, intricate but also straightforward. These musical twists and turns show GREAT DECEIVERS are true to their name. Tonight they celebrate the release of their full-length via Chicago's Sooper Records following their 2017 EP 'Some'. 
FLOATIE is a new project led by Karla Bernasconi (formerly of Date Stuff and Lala Lala). Their sound stands on it's own though and is characterized by soft vocals against driving, rhythmic guitar sounds. 
Chicago's Katie McShane splits her time between running Roto-Asterisk Records and art punk outfit SPIRITS HAVING FUN. Earlier this year, the band released their first single and had the chance to tour with Lina Tullgren. Katie's sweet twee, pop like vocals are deceptive against the contorted sounds of the rest of the band but they weave in and out of each other with ease. 
GRANDKIDS are a self-described "humble-core" and "not multiple floor tom band" and they keep themselves in check with this self-awareness making their music retain it's authenticity. Their most recent full-length 'This Guitars' is full of texture and the songs are driven by Vivian McConnell's (V.V. Lightbody) highly rhythmic vocals. They feel like they're on the verge of falling apart while still being highly structured.