Description

Great Canal Walk - PRINCETON to NEW BRUNSWICK - 28 MILES OR 40 MILES
For the ninth year in a row, the FreeWalkers of New Jersey are inviting everyone to join our Great Canal Walk Series. You can now sign up for this event.
This event is designed to take advantage of rail transportation and event support by the East Coast Greenway. We have a shuttle service to the start from Princeton Junction rail station to Turning Basin departing around 10:30.
NOTE: Our support team has an ability to pick up walkers who can't make the entire distance. More details provided at the start of the event.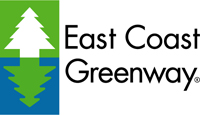 This walk has been redesigned as the second leg in a 40-mile route along the canal from Trenton to New Brunswick, although one can still walk the full 40-mile walk as an option by starting early at 6:45 am in Trenton and merging with the primary walk in Princeton.
The day's event is primarily a 28-mile one-day journey by foot is along the D&R Canal
Trace the towpath footsteps of the Delaware & Raritan Canal, a 175 year old waterway across Central New Jersey - from Princeton to New Brunswick. We split the original 40-mile journey into 2 events (Spring Ahead Walk -3/18 and Great Canal Walk - 4/14 you can now do it by walking our two events.
The D&R Canal was originally built across central New Jersey to provide an efficient and safe route for transporting freight between Philadelphia and New York. For nearly a century after it opened, the D&R Canal was one of America's busiest navigation canals.
The TR2NB40 - Great Canal Walk is now 28-miles long and part of a series of 2 walks along a 40-mile distance, is a superb physical and mental challenge and the first long segment in a series of four walking events aiming to walk across New Jersey following the East Coast Greenway.
This event is free and open to the public.
Here's the latest information sheet for details on transportation, support and contact info.
Visit http://tr2nb40.org for more details on this and the Spring Ahead Walk.
You can also register for the Spring Ahead Walk on Eventbrite.
The FreeWalkers are tracking again the Cross-Jersey Walking Challenge which sets a goal of walking the 100 miles of the East Coast Greenway across the entire State at any time during the year. This walk is part of the ECG trail from Trenton to New York City. We provide recognition of the accomplishment at the end of the year and you can subscirbe at any time.