Great Business, Great Life: 5 Doors of Profitability in Entrepreneurship
Description
Are you working hard in your business and losing a grip on life?
Did you start your business years ago to get more Time, Money, and Freedom, just to discover that you have LESS now, than before?
If you answered YES, you need to attend this seminar, start checking-in with yourself and your business. What is business like, what it is NOT, and what do you need to do NEXT?

Far too many business owners and entrepreneurs have given up and sacrificed their lives for the prospect of a great business. When they get to the 5th or 10th year of being in business, they start to realize that they still don't have a great business, because the business just robbed them of TIME. Sadly, time cannot be replaced, but money can.
Whether you are making a lot of profits or not, but somehow you seem to have lost your way (in the business), you need to get some new knowledge into your system.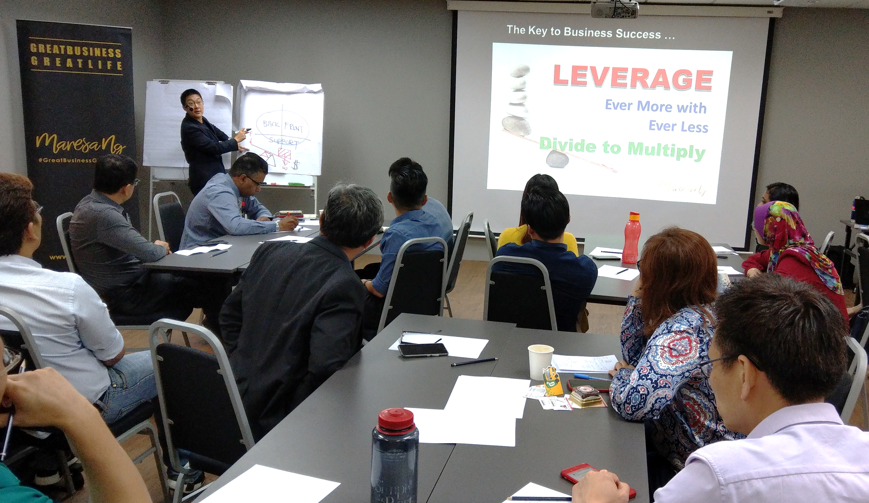 ---


Why is it that we all have the same 24 hours in 1 day, but other entrepreneurs seem to have more time in their day?

This question will be unveiled in this seminar. Not everyone has the opportunity to learn business-building the easy way, the first time. But if you're still not sure whether this seminar is for you, consider the following:
Are you crystal clear about what you want for your business and life, 10 years down the road?
Do you want to take the long road to business success?
Are you determined to learn business-building strategy the HARD way (maybe because you think it's character-building)?
Do you want your business to consume your life?


If you answered NO to any of these questions, this seminar is exactly what you need to re-align your business and life so you can enjoy the Best of Both Worlds!
On top of that, what else can you get out of this seminar?

Understand Your Profit and Passion
Get to know the importance of your business profitability and your passion.
Find out how you can have full passion to run your business with great profitability.
Differentiate Your Work in / on the Business Activities
Learn how to slow down to speed up in your business for long-term sustainability.

Learn how to prioritize your highest dollar value activities by working on your business.
The Doors of Entrepreneurship
Discover the difference in each door of entrepreneurship.
Determine what type of entrepreneur you are.
Learn how you can have more profitability and more time in different stages of your business.
Time & Profit Strategies
Know the secrets of time management which will determine the amount of money you have in your bank account.
Get to know the tools to assist you in planning your time and profitability.
---


"Never get so busy making a living that you forget to make a life."

---
If you have further inquiry, please
write to talk2me@maresang.com or
call us at 03-6204 0812
---
Who Is The Speaker?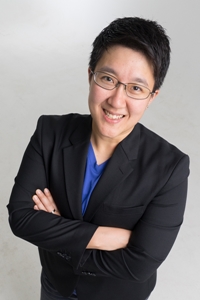 As Entrepreneur, Author, Investor, Professional Speaker, and ActionCOACH Asia Master Coach Trainer, Maresa has grown several of her own businesses and has worked with hundreds of entrepreneurs, business owners & CEOs to succeed in turning around their businesses. She is the author of "MPH Masterclass Guide to Starting a Business" and "Great Business, Great Life". Having spoken in over a dozen countries regionally, her business-building-seminars have touched the lives of thousands of business people and entrepreneurs.
Maresa had achieved Top 3 Firm Builder in Asia Pacific in year 2015, and maintained Top 100 Global Coach in 2012 and 2013. One of her businesses was awarded SME100 Fastest Moving SMEs by SME & Entrepreneur Magazine in 2012. Her track record of both successes and challenges has led her to be one of the most prominent business speakers and experts in the region. Described mainly as businesses secret-weapon, Maresa has the strategic and tactical ability, energy and passion to take entrepreneurs and businesses to the next level.
Maresa loves working with entrepreneurs, business owners, leaders, and managers, to help them raise the bar of how they run their businesses, through developing their mindsets and building more profitable strategies into the business. Why? Because being in business, is about having more life.
---
Program Itinerary*:
(* We might revise the itinerary for your benefit)
1.00pm: Lunch & Networking

2.00pm: "Great Business, Great Life" Seminar Part 1
3.30pm: Tea Break & Networking

3.45pm: "Great Business, Great Life" Seminar Part 2
5.00pm: Q & A Session + Book Signing

5.30pm: Program Adjourns
---
What others say about "Great Business, Great Life"?




Build a Great Business and have a Great Life! Because being in Business is about having more Life!
If you are looking for more profitable ways of growing your business without exhausting yourself, get your ticket and JOIN US at this workshop NOW!
Venue:
iSpace Taman Tun Dr Ismail

Plaza VADS, Level 9,
1, Jalan Tun Mohd Fuad,
Taman Tun Dr Ismail,
60000 Kuala Lumpur.
If you have further inquiry, please
write to talk2me@maresang.com or
call us at 03-6204 0812