Sales Have Ended
Ticket sales have ended
Thank you for planning to be with us for the Blue Heron this year! Have a Happy Heron!
Sales Have Ended
Ticket sales have ended
Thank you for planning to be with us for the Blue Heron this year! Have a Happy Heron!
Description

Our Artists for 2017 include, Donna the Buffalo,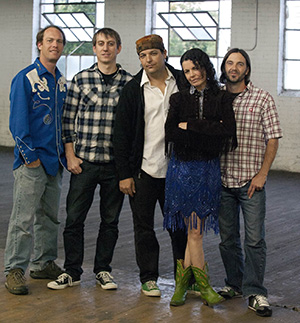 Rusted Root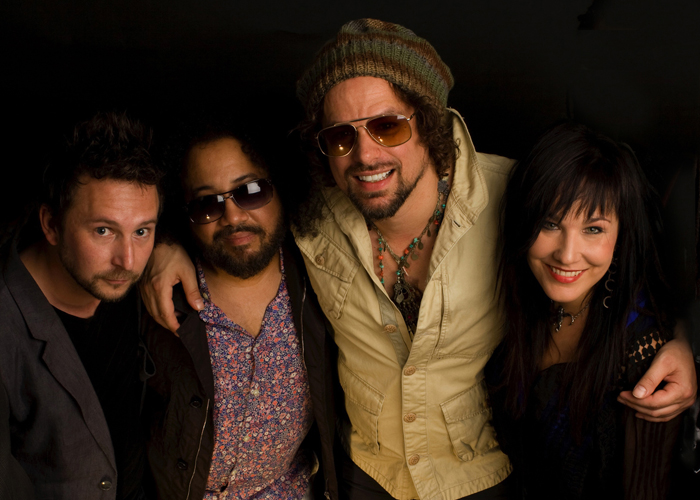 Jim Lauderdale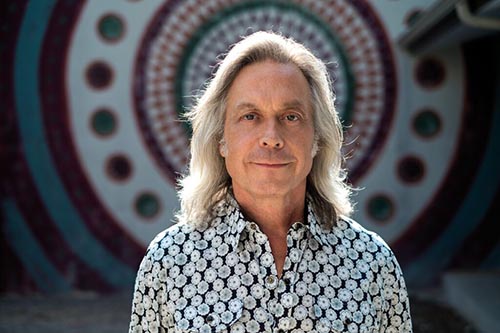 The Suitcase Junket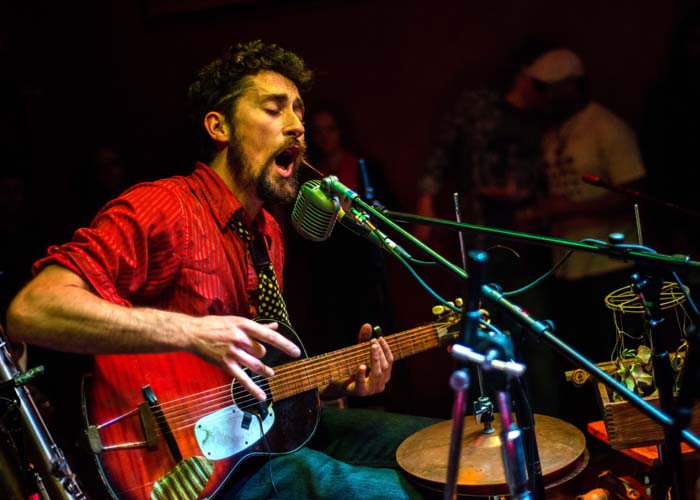 Gunpoets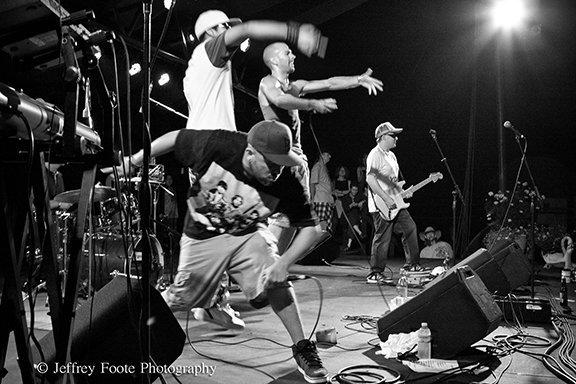 Sim Redmond Band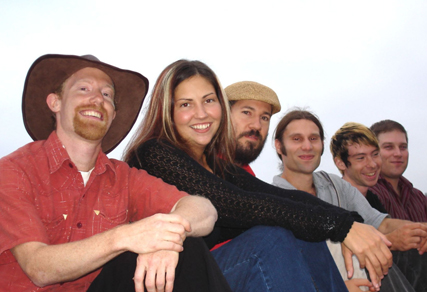 Big Mean Sound Machine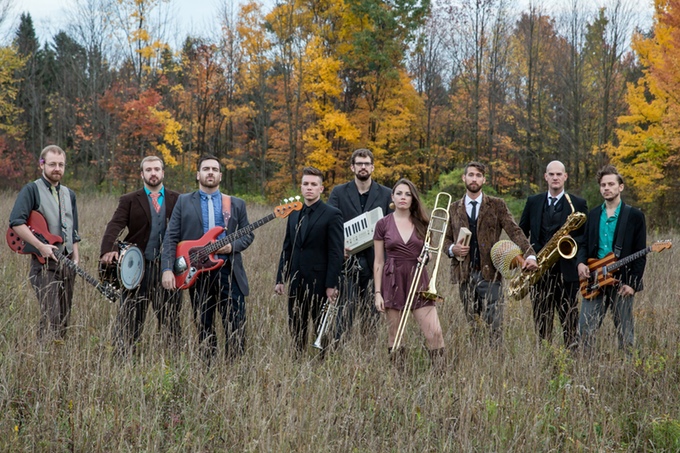 Smackdab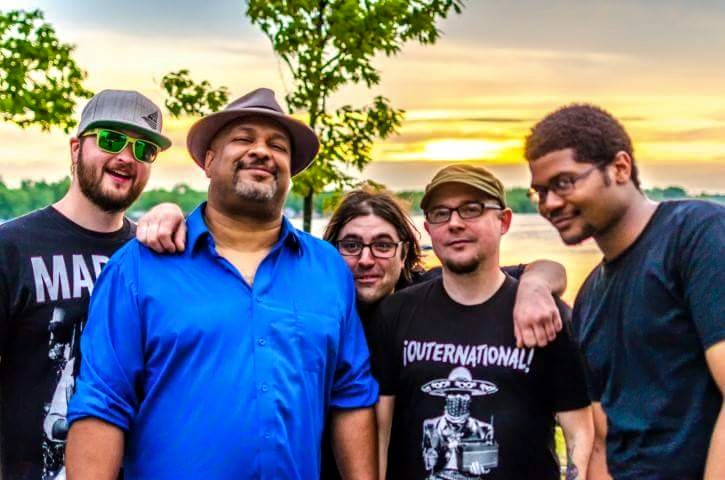 and....
The Probables, Jim Donovan & Sun King Warriors, Urban Pioneers, "ReggaeInfinity", Western Centuries, Funktional Flow, Cats On Holiday, Preach Freedom and Connect, Sunny Weather, Tiger Maple String Band, Mt. Pleasant String Band, Laila Belle, Stewed Mulligan, Max Garcia Conover, Charlie Wheeler Band
Dirt Track Racing, Derek Davis Band, Bess Greenberg Music,Uncle Ben's Remedy, Addison Moon, PA Line
The Bogarts, Ken Hardley Music & the Moose Club, The Stan Barton Trio, John Merino, Buffalo Zydeco, Jeb & Tara, Glabicki & Miller, Ezekiel's Wheel & Tyler Smilo. Check out our Line-up video HERE!
So Much To Look Forward To This Summer!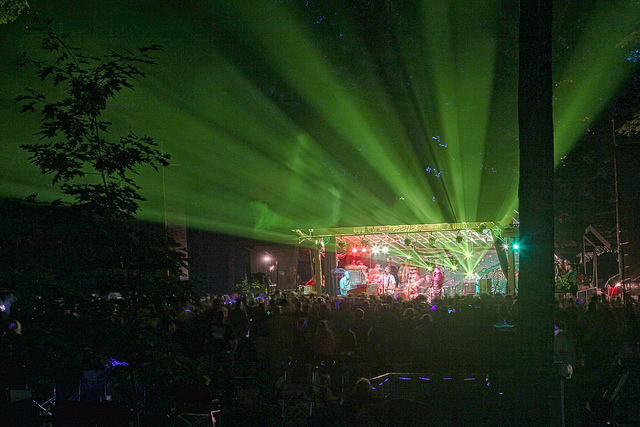 3 Stages, 36 Bands featuring Americana, Roots, Old Time, Bluegrass, Zydeco, Reggae, Hip-Hop, Blues, Gospel, & Country. National & Regional Artists
300 Acres of Farmland & Woods

Dance Tent & Drum Circle All Night Long
Tent, RV & Vehicle Camping Areas

Instrument & Healing Arts Workshops

Kids & Teen Programs

Food & Merch Vendors

Swimming, Hiking & Biking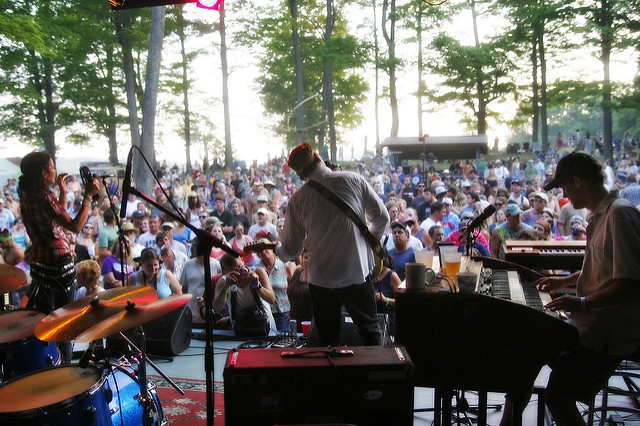 Since 1992, music lovers of all ages have trekked to The Heron, the Chautauqua County farm that hosts thousands of family and friends each year over Independence Day weekend. Many who started coming to the festival with their parents now return with children of their own. The Blue Heron has become a very family oriented event with activites for all ages. See all about Heron Family Fun on this webpage.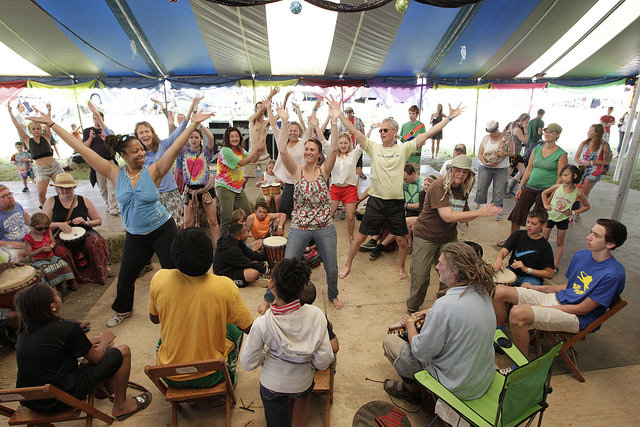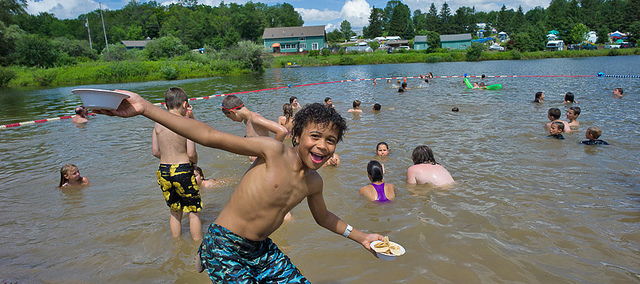 While the site has gradually expanded to accommodate the growing number of visitors (about 7000 attendees currently), the fundamentals of the festival remain the same: Present a diverse assortment of original music from regional and national artists; create a collaborative artistic space where all are encouraged to participate and interact; and foster a cooperative and positive environment for celebration, while ensuring a safe and satisfying experience for the whole community.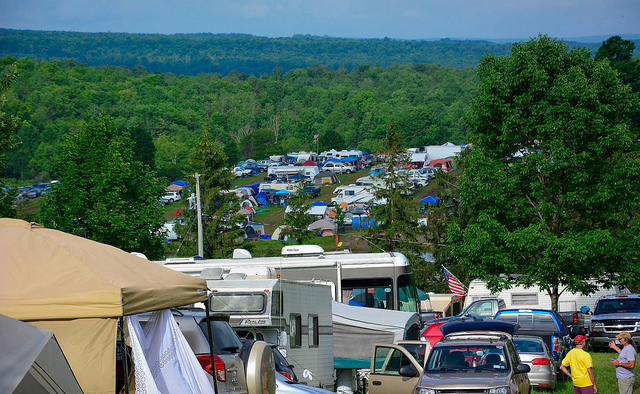 Vehicle Camping & Parking Options
The Heron offers a beautiful variety of camping & parking options to ensure your best possible festival experience. If your perfect home for the festival is a tent deep in the woods or you prefer "vehicle camping" with your family, we offer a variety of "Lots" to suit your needs. Our Lots are color coded; Green, Purple, Orange for vehicle camping, Red & Blue for parking. Prices and features vary. Refer to the Details page on our website for more photos and descriptions.
We have never run out of camping or parking spaces for everyone!
Wooded Tent Camping
The Heron has the most magical mystical woods available for tent camping. There is no fee per tent, but you must pay to park your car in the Red or Blue Lots. Shuttles can take you from the lots to the Crossroads of Up & Over Road and Dragon Run. You will have to carry your gear from the shuttle drop-off to your site, so only bring what you can manage. There are no personal vehicles permitted in this section of woods! This area tends to have the Night Owls of our Heron family, probably NOT the best place for families or those who need a good night sleep. Families prefer the Orange, Green and Purple camping lots.
Not a camper? Our area has many B&B, hotel and resort options.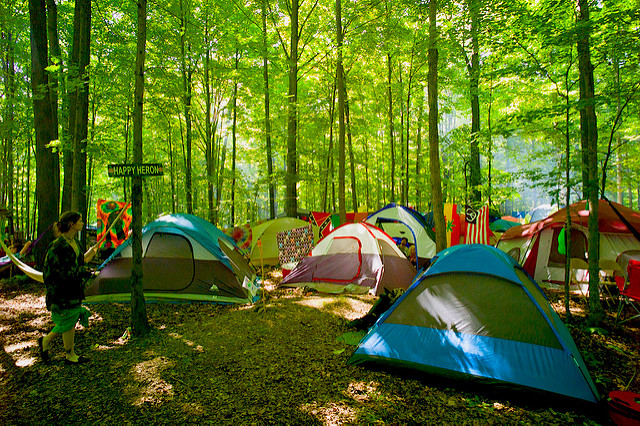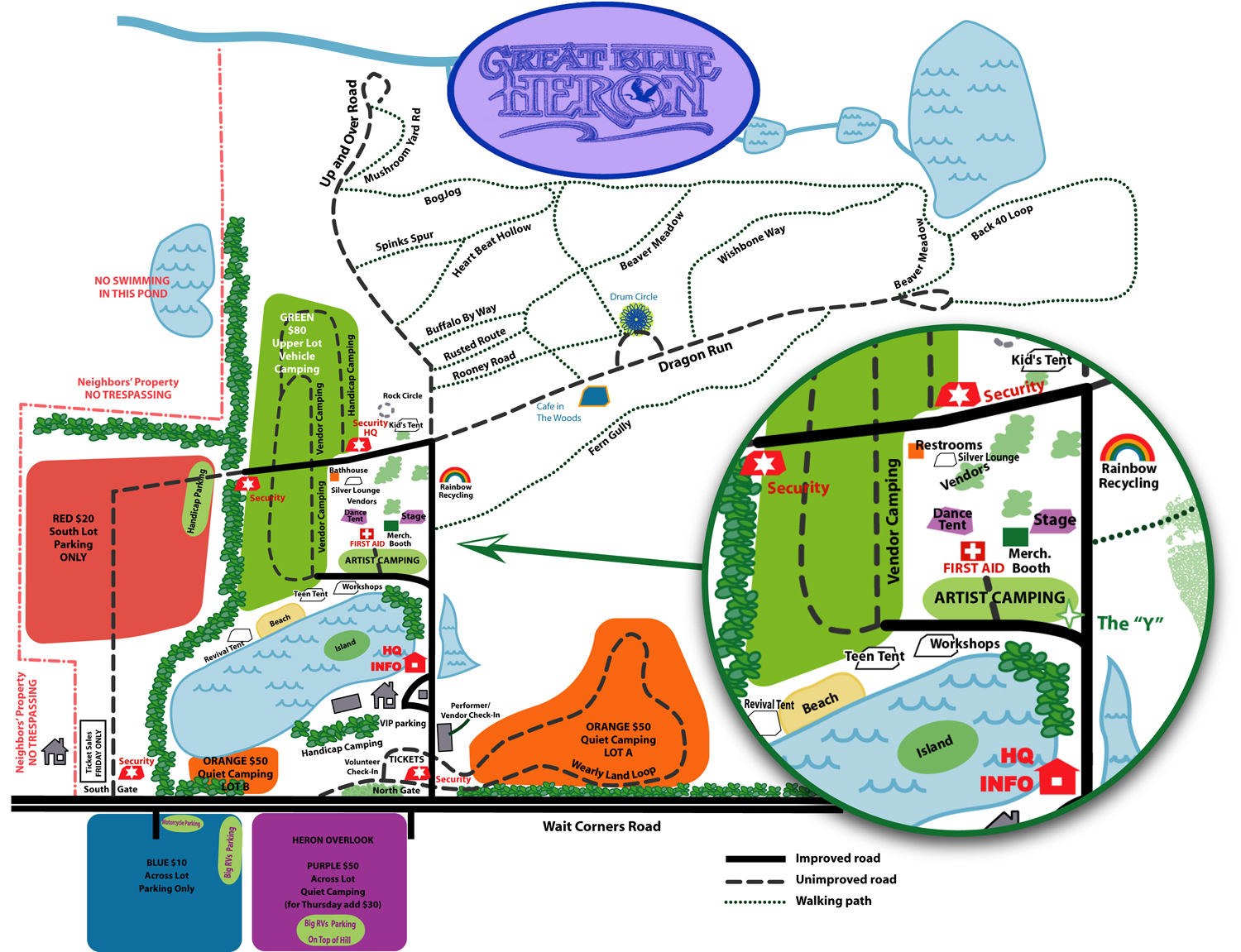 Water, Ice, Food, Libations, Sanitation & Recycling:
The Heron property has many water spigots that supply Health Department approved chlorinated drinking water. Our Merch Booth sells bottled water and ice. At The Heron's Cafe in the Woods you can get water, coffee, soft drinks, pizza, baked goods & more. The festival midway offers an exotic variety of fresh-cooked fare & beverages. Southern Tier Brewery will be offering a selection of their award winning brews and Willow Creek Winery will be featuring their very popular Wine Slushies. Please stay hydrated and well nourished!
See more info about amenties and policies on our website.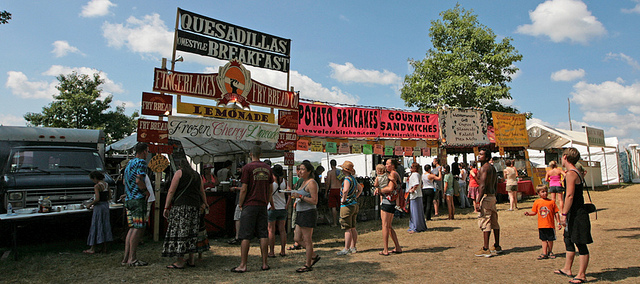 Rainbow Recycling is our colorful way of educating and encouraging patrons to sort their trash and recycle. We have 55 stations that each consist of a trash bin, a metal bin, a plastic bin, a glass container (though we ask you NOT to bring glass), a compost bucket and a spot for cardboard and paper.
There are only two showers on our property at The Bathhouse. The public can use the showers Fri., Sat. & Sun. between 3:00pm & 5:00pm for a $2 fee/person. The rest of the weekend the Bathhouse is reserved for performers, staff & vendors. Many people visit the beach for a refreshing dip or use the water spigots (w/ soap dispensers!) for a quick rinse. Port-a potties are supplied by Brewers Septic, and are serviced twice daily by the Brewer family who stay with us on site. We pride ourselves with the best-kept toilets of any festival around!
Campfires & Firewood: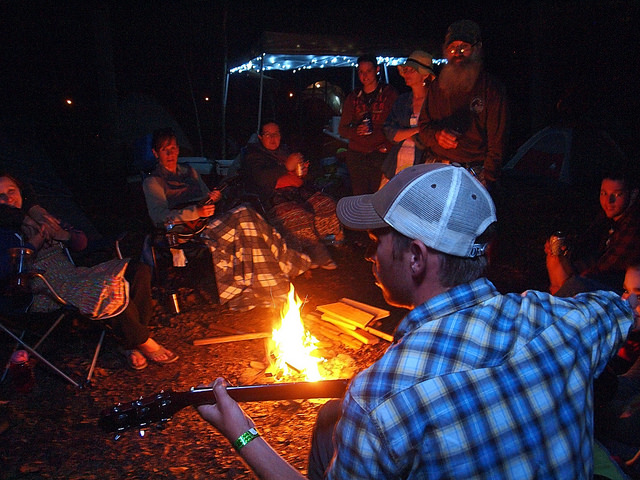 We are a very unique festival in that we allow personal campfires in all of the camping area. That said, we have had issues with smoldering fires and the smoky haze that this sometimes creates. Please start a fire only if you really need to, douse fires when not in use and share your neighbors fire pits, whenever possible. If smoke is a problem for you, camp in the Purple Lot where there is a breeze.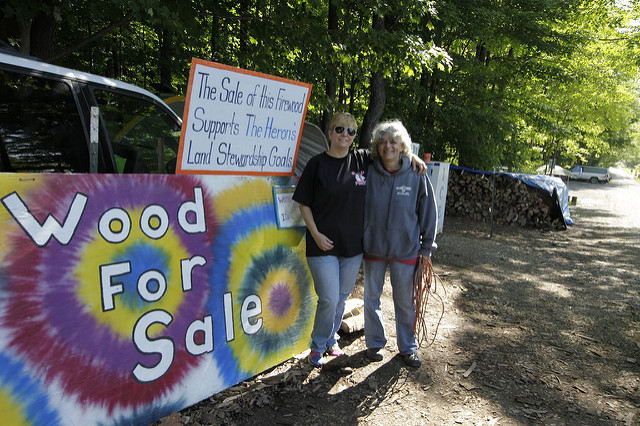 Bringing firewood to The Heron is prohibited. Chautauqua County is "quarantined" for firewood transport. To protect our woodlot, we confiscate and burn any wood that is brought and we search for it at the gate. There is a firewood booth at the Crossroads on site where you can buy wood by the bundle and carry it to your camp.
Emergency & First Aid Services:
Familiarize yourself with the locations of the HQ Barn, Security Hole, & the First Aid Building, but know that anyone with a radio or golf cart can help you. Many volunteer crews have coverage around the clock, including security, first aid, HQ, & tickets. We also have professional security & first aid staff on-duty at all times. We have good relations with law enforcement & fire department emergency services and can ask for assistance, if needed. HQ can call our on-site auto & towing serviceman for auto emergencies. Don't hesitate to report problems and we will do our best to solve them!
The festival ends Sunday evening when the music stops
All patrons must be packed up before dark and ready to go home (it's so sad, we know). Those that remain are crew chiefs, sound & tech support, and volunteers with schedules for Monday clean-up. Our security will be making sure all others leave. There are other local camping & lodging options here: http://www.tourchautauqua.com
FAQs
I can't afford a ticket. Can I volunteer to earn my way in and help the cause?
Absolutley, we need 800 volunteers to make the Heron fly right. Here's the info on that.
Are there ID requirements or an age limit to enter the event?
Attendees under 18 years old must be accompanied by a parent or guadian. Families & young peolpe must go through security's Family Check-In process.
What are my transport/parking options getting to the event?
Public transport does not service this event as we are in a rural area. We have plenty of off road parking. Please carpool to reduce the number of cars parked in our pastures!
What can/can't I bring to the event?
Please don't bring pets, firewood or fireworks. Glass is highly discouraged but not banned, please take your glass home after the event. You can bring our own beverages of all types. Please help reduce the use of plastic water bottles by using our potable water taps to refill water bottles.
Where can I contact the organizer with any questions?
Email for gerenal info: info@greatblueheron.com, for volunteer info: gbhcrew@gmail.com
Phone: 716-761-7190
Performers
Date and Time
Location