Sales Have Ended
Ticket sales have ended
Ticket sales have officially ended, but there may be openings left. Call Emily O'Leary at 248 210-0507 or email at gafevent@gmail.com
Sales Have Ended
Ticket sales have ended
Ticket sales have officially ended, but there may be openings left. Call Emily O'Leary at 248 210-0507 or email at gafevent@gmail.com
Description
Welcome to
Great Autumn Fest 2018

REGISTRATION IS NOW CLOSED. IF YOU HAVE QUESTIONS OR LAST MINUTE CHANGES PLEASE CONTACT EMILY AT GAFEVENT@GMAIL.COM
Our theme this year is:
Lost In A Good Book

September 21 - 23, 2018
Location
Camp Hawthorn Hollow in Columbus Township, south of Port Huron, has a rustic wooded camp feel yet offers amenities of running water, flush bathrooms and heat in the lodges. All nine lodges are located on fairly level terrain. Everything is within reasonable walking distance. Use this weekend to create new friendships, enrich your life and your troop with workshops or just get away and enjoy one of our beautiful camps! Parking is restricted-only one Emergency Vehicle permitted to park by each lodge.
Directions to camp:
Camp Hawthorn Hollow is at 1046 Mayer Rd, Columbus MI.
From the south (Detroit and suburbs) take I-94 east. From the north (Port Huron area) take I-94 west. Exit at Fred Moore Hwy, exit 257. At the end of the ramp turn west (left turn from the south, right turn from the north). Follow Fred Moore west for 0.5 miles to the second cross street. Turn North on Palms Rd. Go 2.7 miles to Gratiot, turn right (north-east). Go 1.1 miles to Mayer Rd, turn left (north again). The camp is on the left a little less than a mile along Mayer Rd. If you get to Rattle Run Road, you have gone about a quarter mile too far.
From the Flint area, it is a total of about 60 miles. Take I-69 east to exit 189, Wales Center Rd. Turn right at the end of the ramp (south). Go about 5 miles until the road ends at a T-intersection. This is Rattle Run Rd. Turn left (southeast). Go a little more than 3 miles to Mayer Rd. Turn right (south). Camp will be on your right in less than a quarter mile.
From the western side of town (Novi area) take I-696 east to I-94 and follow the directions above.
Who Can Attend
Adult GSSEM volunteers who want to gain knowledge, camaraderie, networking, friendships and fun. Also open to leaders in other GSUSA councils.
Cost
The $65.00 weekend fee includes housing, meals (Saturday breakfast, lunch, dinner, and Sunday breakfast), event patch, evening events and so much more. Some workshops require an additional fee or you may be asked to bring your own materials. We will be accepting registrations for Saturday Only participants. The cost for attending Saturday Only is $40.00 and will include three meals.
How To Register
Before you register for our event and merchandise, be sure to read the Workshop descriptions (coming soon). Decide on your preferred workshops and write down the class number for each session. Choose one ticket based on desired housing. Click the bright green "Tickets" button. The site will then take you to another page where we will ask a lot of questions designed to help you get the most out of your weekend. You will choose workshops and gear following this. If you have any questions about registration, contact: Emily O'Leary, 248-210-0507, or at GAFevent@gmail.com
Win A Free Weekend at Camp!
If this is your first time attending GAF we will put your name in a drawing to earn your registration reimbursed. If you attending GAF last year you will be entered to win a half priced registration reimbursed. If you bring a friend to GAF for their first time you will be entered as well to win a half priced registration reimbursed. All drawings will take place Saturday evening.

Volunteers Always Needed!
We are always looking for volunteers to serve as Site Managers (must be Outdoor trained), First Aiders, Volunteer Greeters or help with ceremonies. Think you'd like to give it a try? Contact us at GAFevent@gmail.com or check the box at registration.
Accommodations
Accommodations are assigned on a first-come first-served basis! Choose from:
Lodges (aka Troop houses) - All troop lodges have bunk beds, electricity, heat, running water, bathrooms with flush toilets, kitchens, stove & refrigerator (32 beds per lodge). SHOES CANNOT BE WORN BEYOND THE MUD ROOM IN ANY OF THE LODGES, BRING SLIPPERS. The lodges are set up in "pods" of 3 buildings fairly close together. Choose your lodge by your desired bedtime – early (11:00), midnight, or none.
Platform Cabin Village - We have reserved one "village" with a total of 5 cabins, connected by a wood walkway (4 beds per cabin). All have an outside porch light and 1 inside light bulb. NO electric outlet in cabins. NO heat. Each village has access to a "3 season" unit with a refrigerator, hot water, sink, flush toilets and limited electric outlets.

Reservations are based on the number of lower bunks available in each lodge. You will have a chance to indicate if you would accept an upper bunk at registration.
You also will have a chance to list friends that you want to share accommodations with. If you truly cherish your sleep time, we recommend you choose a unit with an early assigned bedtime. If you need barrier-free housing - send your application in early and let us know!
Arrival/Departure
Plan to arrive between 5:30 and 7:30 pm, Friday, September 21st . Campers arriving before 5:30 pm must remain in the parking lot. The weekend concludes at 12:00 p.m. on Sunday, September 23rd. Saturday only and late Friday arrivals check-in on Saturday between 7:30 am and 8:45 am. Note: health forms are no longer required for adults.
Workshops
Listings for Workshops and applicable fees are below. Workshop fees are not refundable after August 31. Some workshops require you bring specific materials: see below for details. Please note, emergencies happen - the listed facilitators may change without notice. Direct workshop program questions to: GAFevent@gmail.com
Silent Auction
Recycle your unwanted gifts for a new cause. All items are welcome and donations of all kinds are accepted. You can donate items or create a basket for us. Please include a list of items in your basket. Donations should be dropped off Friday night to give our committee the chance to put baskets together. Silent Auction and "Tin Can" auction bidding will be available all day on Saturday; your identity will be kept secret and the auction will conclude at 8pm on Saturday. The winners are announced on Saturday evening. All items are to be paid for and picked-up Saturday night or Sunday morning. Pay by cash or charge.
Service Project

For our service project this year we will be collecting books. They can be from any genre: children's, teen, adult, cookbooks, etc. I have lined up some Day Care Centers, Senior Centers, Teen Centers, and Women's Shelter's for the books to be donated to. I am sure by the time of our event I will have more places to donated the books to. Thank you so much for participating in this service project.
Cookbook
For GAF 2018 we are making a cookbook with every attendees favorite recipe. After you register please send your recipe to Rose Callahan at roseecallahan@gmail.com along with a picture of yourself. At GAF everyone will be able to go home with a brand new cookbook.

Special Events and Ceremonies
We have many activities scheduled for the weekend. A preliminary schedule will be included with your confirmation. The confirmation will be sent to the e-mail you give us at registration – please make sure it is correct so we can communicate with you! Your e-mail address will not be shared. The schedule is jam-packed with workshops and activities for those who like to keep busy. You do NOT have to participate in all activities. Please plan to attend the opening, closing, and Flag retirement ceremonies.
Deadlines
Online registration and merchandise orders ended September 6, 2018 at noon. For late registration and wait list, call the Registrar, Rose Callahan, at 313 550-4974. Not all workshops may be available after August 25. Gear ordered after September 4 will not be delivered at camp.
No refunds after September 4, 2018. You may transfer your entire registration (no changes in accommodations, workshops or gear) to another participant if a last-minute emergency means you cannot attend.
---
Workshops

Session I: Saturday 9:30-11:30am
101 Origami- Everyone has heard of Origami but does it intimidate you? Come learn some simple folds and projects and some more advanced projects all created by paper alone. You do not need to be "crafty" to learn this craft. Learn techniques for yourself or that you can share with your girls (at any age). I have been enjoying origami for over ten years and would love to share with you! Facilitator: Bethany Morrell $5.00
102 Bookmark Bonanza- We will make at least 10 different types of bookmarks from lacey to spacey. We will use punches, embossing folders, stamps, die cuts, markers, paper trimmers, washi tape, duct tape, ribbons, yarn & lots of glue. No craft experience necessary. Facilitator: Nancy Emery $5.00
103 Crochet- Ever wish you could just make a baby blanket for a friend but had no idea where to start? Join us for Crochet 101! Learn the basic stitches that will get you on your way to making your first project! Choose one project from several patterns or start several patterns that you can finish up later! Each participant will go home with one crochet hook and a skein of yarn to finish their project with! Note: Teacher will provide a variety of crochet hooks for you to try out...or bring your own. Facilitator: Lynne Nowicki $5.00
104 Empowering Girls as Mentors- When you guide people or teach them something you know, you're a mentor. Daisies & Brownies benefit when older girls step into a mentoring role and share what they know. Daisies & Brownies cannot wait until it's their turn to be a "Leader Girl". Come learn how Juniors & beyond earn mentoring awards to help them to become empowered and confident in this role and grow as leaders. This session is for all program age levels to become aware of how this "magic" happens with the Junior Aide, LIA, Program Aide, CIT and VIT awards. Facilitators: Josephine Starceski and Rose Callahan FREE
105 Songs and Games- Sing along with me! Traditional songs, silly songs and action songs just to name a few. Please bring a song to share (if you have one). We will also play some games both for small and large groups. If you have a game to share, please do. Facilitator: Joyce Fisher $1.00
106 Guided Meditation- The word "meditation" means so many things to different people. In its most basic definition, to meditate means to consciously choose to sit with yourself and just BE rather than doing and thinking. So come learn how to BE and "Get Lost" in your own imagination! Bring blanket or towel to sit upon. Facilitatior: Alexis Hofferber FREE
107 Circle of Life: Earth Challenge- Ontario Girl Guides Arts Challenge, the Circle of Life, begins with the Earth Challenge. During this 2-hour session, we will try dances, crafts, games, songs, and drama activities, all focusing on the earth and keeping it healthy for future generations. You will receive the crest (patch) upon completion of the workshop. Facilitator: Elizabeth Fenton $2.00

Session II: Saturday 1-3pm
201 Easy as Pie- Have you had difficulties making a pie? Do you want to learn how to make your own pies? from scratch? learn a trick or two? Come join us learn to read the recipe, make the dough, roll it out, make the fillings, bake it and make your own pies! Leave the class with a small recipebook, your own dough cutters and rolling pins and a delicious pie. Facilitator: Linda O'Leary $4.00
202 Intro to Euchre- Would you like to learn how to play euchre? Have you played before, but can't quite remember how? Do you like to play and just want to zone out and play a few friendly hands? Then this class is for you! Everyone will leave with a basic knowledge of euchre. We will play some games and maybe even do a mini-tournament! Facilitator: Kris Cable $1.00
203 Archery- Learn some basic archery skills. We will go over safety and review some shooting techniques. Then you will practice your new-found skills on a variety of targets. Facilitator: Debby Inman $5.00
204 Campfire Basics and Treats- For beginners or those that just want to review & enjoy some treats. We will go over fire building basics, fire starters and make some desserts to share such as Campfire Cones, Banana boats, Pie Iron desserts (hobo pies) & Mock Angel Food cake. Save some room after lunch for this class. Facilitator: Leah Benard $6.00
205 Icky Science 3- Potions, herbology, flying, and more await the muggles who walk through the door! More hands-on science fun with materials and equipment any muggle can easily obtain. No wizarding school students or graduates, please. Facilitator: Stella Woitulewicz FREE
206 Camp Project- Help give back to Camp Hawthorn Hollow. This class will take on a special service project to benefit the camp. May require ability to do physical labor. Facilitator: Mary Beffa FREE
207 Paper Bag Album Books- Paper bag albums are a quick & easy way to make a special gift. Learn to make one yourself and be able to take the technique back to your troop. It's a great way to use up miscellaneous scraps too. If you want to create your album around some photos then bring those as well. I would recommend no more than 15 photos. I will supply the paper bags, ribbon, scrapbooking paper, adhesives & decor but if you want anything in particular to use just bring it. If you have a paper trimmer, please bring that as well. Facilitator: Joyce Fronczak $6.00
208 Take a page from my Book 1: Flowers and Ornaments- So what do you do when a cherished book begins to lose pages? Turn it into a delightful reminder of your book. We will make ornaments and flowers from the pages of old books. Materials needed: sharp scissors & a pen. Facilitator: Anna Jochum $5.00
Session III: Saturday 1:30-4:30pm
301 First Aid- Earn your 2-year ARC (American Red Cross) certification. If necessary for your troop, have them reimburse you for this training. Facilitator: Larry Blevins $35
Session IV: Saturday 3-5pm
401 Let's Celebrate- Learn how to plan a ceremony for any occasion & age level. Facilitator: Chris Spangler $2.00

402 Euchre Tournament- Ready to take the next step and up your euchre game? It's tournament time! Join us for a friendly(ish) tournament. Fair warning, be prepared to take a "walk of shame" if you get euchred! Facilitator: Kris Cable $1.00

403 Archery- Learn some basic archery skills. We will go over safety and review some shooting techniques. Then you will practice your new-found skills on a variety of target. Facilitator: Debby Inman $5.00

404 Yoga- Sooth those achy muscles away with a session of yoga after a long day of being superwomen. Spend some personal time learning about yoga that you can take back to your girls to de-stress and relax. You will need to bring a yoga mat and comfortable clothes. Facilitator: Julie Machiorlatti $3.00
405 Get Marbled- Come and learn the ancient form of marbling. Marbling is the art of floating colors on liquid, arranging them to form a design, and capturing the image by making a contact print. Although marbling has been around for centuries, very few people know about it. You will learn how to marble paper so you can make note cards with it. We will also marble a pillowcase for camp, and a water bottle. Paper and pillow case will be provided for you, you will need to bring in a reusable water bottle, either metal or plastic. Facilitator: Shirleigh Vinson $8.00
406 Capturing Memories Keepsake Album- Making memories while building girls of courage, confidence and character to make the world a better place…that is what we do in Girl Scouts! Learn how to make a fun accordian album for girls to create for themselves or for them to assemble pictures by event or for the year to recognize a special adult volunteer. Facilitator: Josephine Starceski $1.00
407 Meetings in your Back Pocket- What do you do when you have extra time and no supplies? Pull a meeting out of your back pocket!! This class will include a refresher of the Girl Scout Meeting basics and will include skits, ice breakers and other activities to keep the girls busy. We will run the class like a meeting with an opening & closing. Sharing of ideas is welcomed! Facilitator: Joyce Fisher $1.00
408 Duct Tape Crafts- Even the non-crafty people can make these. Try it and you'll want to do more. Make a book binder, cross-body purse, bows, etc. Bring one roll of duct tape (any color), an empty cereal box (regular size), hard cover book to bind, ruler and sharp scissors. Facilitator: Mary Lou Behrendt $3.00
Session V- Sunday 9:30-11:30am
501 Unusual Ways to Cook- Have you ever cooked an egg on a stick or in a paper cup? Come and learn different and fun ways to cook on a fire. Facilitator: Shirleigh Vinson $6.00
502 Musical Chairs Painting- Have fun creating a step-by- step painting, with the help of 11 other girl scout friends. Each person will paint a section, then move to the next chair to work on another canvas. At the end, take home one collaborative work of art. No painting experience is needed, but a sense of humor and willingness to put aside perfectionism is essential. Facilitator: Rose Callahan $10.00
503 Take a Page from my Book 2: Literary Visual Art- Create a one of a kind piece of framed art with an old book page and a little imagination. Materials: sharp scissors & a pen. Cost includes picture frame. Facilitator: Anna Jochum $15.00
504 Birthday Basket for Tia- Inspired by the book A Birthday Basket for Tia, learn how to make gift worthy holiday decorations that can easily be made by girls in your troop for holiday presents. We will be making sock snowmen and mason jar candle holder luminaries. You will leave the class with a fat, little, sock snowman wearing a cute matching sweater and hat and a mason jar depicting a holiday scene silhouette that illuminates from the inside by way of a electronic tea light. Facilitator: Trang Walker $5.00
505 Cookie Decorating- Come have fun with cookies. Learn several ways to decorate. Facilitator: Robin Ackerman $5.00
506 Teambuilding- Wish your kids worked together to tackle those GS take action projects? Wish you could put task and they could move through it without your intervention? Wish you didn't have to spend time mediating girl drama? Join me as we tackle team building with strategies and activities Scout Tested and Leader Approved! Supplies: comfortable attire, open mind, positive attitude! Facilitator: Lynne Nowicki FREE
507 Basic Wilderness Survival- Learn to prioritize your needs, safe knife handling, primitive navigation, identify edible plants, identify/use medicinal/hygienic plants, track animals, find resources, make cordage & traps. Bring: writing implement & knife of their choice. Facilitator: Chris Fox $5.00
Session VI- Sunday 9:30-12:30pm
601 CPR- Earn your 2-year ARC (American Red Cross) certification. If necessary for your troop, have them reimburse you for this training! Facilitator: Larry Blevins $35.00
---
Gear

Great Autumn Fest themed gear is available for pre-order. Gear this year will be Sangria short or long sleeved T-shirts, Sangria or Purple zip hoodies. See below for a representation of how the gear is screen-printed with our logo, and for sizes and descriptions. All prices include sales tax. All sizes are unisex. Please allow for shrinkage - you may want to order one size larger.
To be guaranteed GAF gear, orders MUST be received with your registration. GAF 2018 Gear is ordered on the registration form immediately after workshops, and payment is due at time of registration. Any gear ordered after the August 25 deadline will NOT be delivered until after camp. There may be order opportunities at camp. Those orders will be sent after camp to your address and will include a shipping charge. NO GAF MERCHANDISE ITEMS WILL BE AVAILABLE FOR PURCHASE AT CAMP. Questions about merchandise? Contact Stef at fadingsunshine515@gmail.com
Short-sleeve Sangria T-shirts, Port and Company Heavyweight 100% Preshrunk Cotton, with the 2018 event logo screenprinted on front. Price $11.00 (S, M, L, XL), $13.00 (2XL), $15.00 (3XL), 17.00 (4XL), $19.00 (5XL) or $21.00 (6XL).

Long-sleeved Sangria T-shirts, Port and Company Heavyweight 100% Cotton. Price $15.00 (S, M, L, XL) - $17.00 (2XL), $19.00 (3XL), or $21.00 (4XL).

Zip-up Hoodie: Sangria Port and Company with embroidered logo on upper left chest. Price $34.00 (S, M, L, XL), $36.00 (2XL), $38.00 (3XL), or $40.00 (4XL).
Zip-up Hoodie: Purple Gildan blended cotton with embroidered logo on upper left chest. Price $27.00 (S, M, L, XL), $29.00 (2XL), $31.00 (3XL), $33.00 (4XL), or $35.00 (5XL).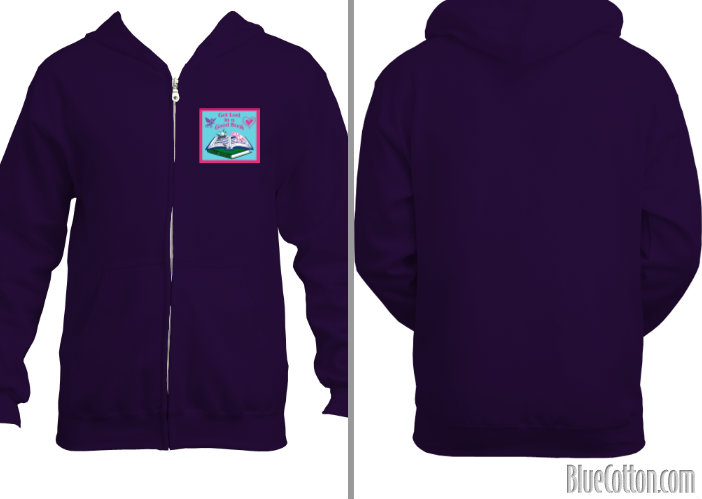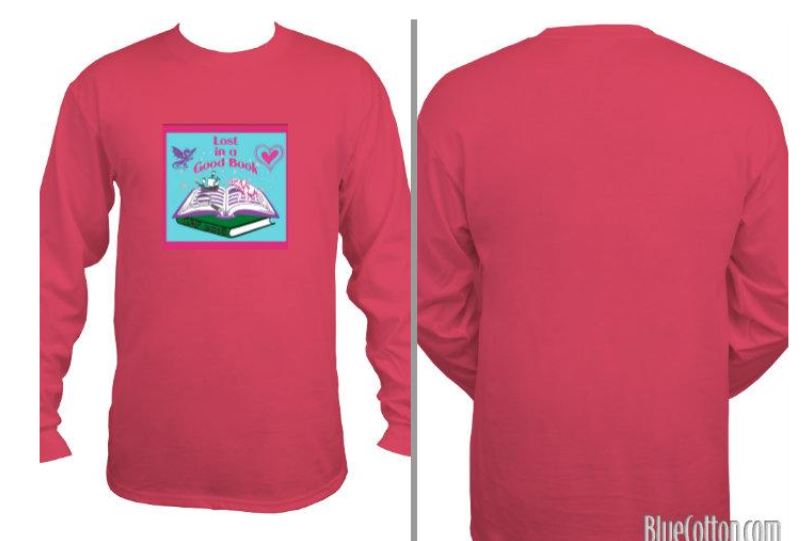 Any questions about the event: GAFevent@gmail.com
See you in September!
Linda O'Leary, Director and the 2018 Great Autumn Fest Committee