Great Alaskan Plein Air Retreat 2014
When and where
Date and time
June 18, 2014 · 4:30pm - June 25, 2014 · 12:30am AKDT
Location
Island Princess 999 Canada Pl Vancouver, BC V6C 3E1 Canada
Refund Policy
Contact the organizer to request a refund.
Description
Join us for this All Inclusive One Way Alaskan Plein Air Adventure From Vancouver, BC to Whittier, AK with stops in Ketchikan, Juneau, and Skagway.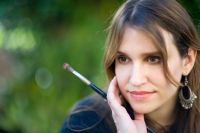 Featured Artists: Artists, Michelle Dunaway, Daniel Keys, and Catherine Gill will be providing our attendees with live demonstrations. These demos excell at illustrating each artist's approach, technique, and methods. This feature was a huge success in the 2013 retreat and we are excited to expand on it with even more artists of extraordinary caliber.

Guest Instructors:
Sign up for an exciting 1-day workshop with one of our wonderful guest instructors!
Click the artists' names below to see their work and more information about their workshops.
Sandra Strohschein - Watercolor
Jennifer Bowman - Acrylic

Competition
During the cruise, all participants are encouraged to enter the third annual Great Alaskan Plein Air Retreat competition. Cash and sponsor prizes will be awarded in multiple categories.

For questions about the Retreat, Please contact the Painted Ladies at gapar2012@gmail.com
Cruise Itinerary: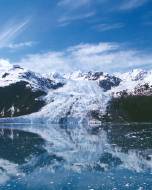 Day 1 Vancouver, British Columbia
Wednesday, June 18 4:30 PM

Day 2 At Sea
Thursday, June 19
Sightseeing from aboard the ship as we make our way to our first Port of Call.

Day 3 Ketchikan, Alaska
Friday, June 20 6:30 AM 2:00 PM
Ketchikan is known as Alaska's "First City" because it's the first major community travelers come to as they journey north. Located on an island, Ketchikan began life as an Indian fishing camp. The name Ketchikan comes from a Tlingit phrase that means "eagle with spread-out wings," a reference to a waterfall near town.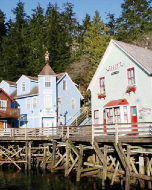 Day 4 Juneau, Alaska
Saturday, June 21 8:00 AM 9:00 PM
In 1880, it was slow going for Joe Juneau and Richard Harris as they searched for gold with the help of Native guides. After climbing mountains, forging streams and facing countless difficulties, they found nuggets "as large as beans." Today Juneau is famous not only for gold and government but also for its breathtakingly beautiful glaciers and stunning views of both water and mountains.

Day 5 Skagway, Alaska
Sunday, June 22 7:00 AM 8:30 PM
Skagway: Skagway was the gateway to the gold fields for the thousands who flocked to Alaska and the Yukon with the hope of striking it rich. Skagway may have boasted the shortest route to
the Klondike, but it wasn't the easiest.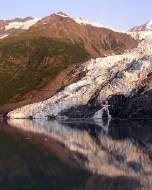 Day 6 Glacier Bay National Park, Alaska (Scenic Cruising)
Monday, June 23 6:00 AM 3:00 PM
Take in the awe-inspiring scenery as you enjoy an unforgettable day of sailing through this dazzling park, where you'll glide along emerald waters and past calving icebergs, and can breathe in the crisp, fresh air to your heart's content. – Princess Cruises

Day 7 College Fjord, Alaska (Scenic Cruising)
Tuesday, June 24 5:30 PM 8:30 PM
College Fjord not only boasts the world's largest collection of tidewater glaciers, but it features magnificent snowcapped mountains as far as the eyes can see. Plus, during the summer, it's not unheard of to catch a glimpse of one of the area's 40-ton humpback whales feeding in the waters of the fjord.

Day 8 Anchorage (Whittier), Alaska
Wednesday, June 25 12:30 AM
Disembark after 8:30 AM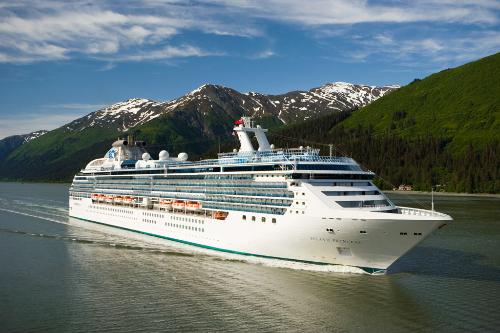 Accommodations:
The Island Princess of Princess Cruises
Accommodates 1,970 passengers
91,627 gross tons
Inaugural cruise on 5/13/2003, refurbished on 10/4/2011
965 feet in length
177 ft. in height
Maximum speed is 21.5 knots
Meals:
Fantastic meals are available while on board the ship at any time, all included in your booking! Dietary restrictions and preferences can be accomodated by Princess Cruises.
Upon registering, instructions for booking your cabin with Princess Cruises will be included in your confirmation email.
If you have any questions about the cruise ship, onboard activities for family members, stateroom options, etc., you can contact:
Helene Quick
GAPAR 2014 Cruise Vacation Planner
Direct: 1-800-901-1172 ext. 41606
Email: hquick@princesscruises.com
Group Code: TQW
Group Name: Grt Alaskan Plein Air Retreat
Voyage #: 2416
Date: June 18, 2014
If she is unavailable at your time of contact, any available Princess Vacation Planner can assist you.