GRC Seminar, Boston: GRC Strategy, Process, & Technology

Tuesday, July 17, 2012 at 8:00 AM

-

Wednesday, July 18, 2012 at 5:00 PM (CDT)
Event Details
14 contuing education CPEs - NASBA certified
Participants are prepared to take the Certified GRC Professional Exam upon completion at www.grccertify.org.
GRC Strategy, Process, & Technology Seminar . . . 
Join Corporate Integrity and OCEG in a two-day interactive training seminar that covers the GRC Capability Model and helps organizations address GRC Strategy, Process, and Technology in their environments.  Attendees receive value in defining GRC processes and strategy that aligns to OCEG's GRC Capability Model.  
The objective of the seminar is to provide attendees with the knowledge necessary to efficiently design and enhance GRC activities across the business based on the GRC Capability Model.   Attendees learn about defining a GRC strategy and associated processes through lectures and practical group interaction, discussions, and exercises.
At the heart of the seminar is the OCEG GRC Capability Model™. Although various standards and frameworks exist to address discrete portions of governance, risk management and compliance issues, the OCEG GRC Capability Model™ is the only open standard that provides comprehensive and detailed practices for an integrated GRC program.
Organizations can use the GRC Capability Model to address a broad GRC program across the organization or develop a structure within domains of GRC (e.g., compliance, risk management, audit).  The goal is to make GRC processes more effective, efficient, and agile to the needs of the business. 
Learning Objectives . . .  
Attendees of the GRC Strategy, Process, & Technology Seminar gain a practical understanding of the following learning objectives:
Prepare attendees for the Certified GRC Professional exam (www.GRCcertify.org)

Align risk and compliance in the context of business 

Understand, define, and enhance organizational culture as it relates to performance, risk, and compliance

Implement GRC processes that are effective, efficient, and agile 

Prepare and protect the organization while preventing, detecting, and reducing adversity 

Motivate and inspire desired conduct 

Understand technologies role in GRC

The components of a GRC strategic plan

Ongoing monitoring of GRC activities through metrics and measurement

Receive 14 continuing education credits (CPEs), NASBA certified
Seminar Agenda . . .  
The agenda day for Day 1 (8:00 am to 5:00 pm) is as follows :
Introduction to OCEG

Understanding GRC & Principled Performance®

GRC fundamentals

Introduction of the GRC Capability Model

Detailed review of the OCEG GRC Capability Model 
Day 2 (8:00 am to 5:00 pm) brings the lessons learned in Day 1 to a practical level with group exercises focused on:
Continued review and implementation of the OCEG GRC Capability Model

Implementing metrics, measurement, and improvement of the GRC program

The role of technology and information in GRC management  

Defining and executing a GRC strategy in your organization 

Review of case studies from other companies
The fee includes a copy of slide handouts, OCEG's GRC Capability Model, as well as a contintental breakfast, lunch, and snacks each day. Attendees will receive a certificate of completion of the GRC Strategy, Process, & Technology Seminar.  This certificate shows proof of completion of the course for 14 CPE credits.
About Your Instructor. . .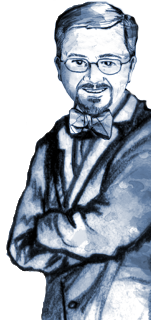 Michael Rasmussen is an internationally recognized pundit on governance, risk management, and compliance (GRC) – with specific expertise on the topics of corporate compliance, business ethics, policy management, and corporate culture.  With 18+ years of experience, Michael helps organizations improve GRC processes and choose technologies that are effective, efficient, and agile.  He is a sought-after keynote speaker, author, and advisor and is noted as the "Father of GRC" — being the first to define and model the GRC market in 2002 while at Forrester.
Michael has contributed to U.S. Congressional reports and committees, and currently serves on the Leadership Council of the OCEG and chairs the OCEG Technology Council.
Michael is quoted extensively in the press and is respected for his commentary on broadcast news channels. He is an Honorary Life Member in The Institute of Risk Management for his contributions to risk management and GRC. In June 2007, Treasury & Risk recognized Michael as one of the 100 most influential people in finance with specific accolades noting his work in "Governance and Compliance: Saving the Planet and the Corporation" and as a "Rising Star in Rocky Times: Corporate America's Outstanding Executives."
Prior to founding Corporate Integrity, Michael was a Vice-President and  'Top Analyst' at Forrester Research, Inc. Before Forrester, he led the risk/compliance consulting practice at a professional services firm and has specific experience managing compliance and risk within organizations.
Michael's educational experience consists of a Juris Doctorate and a Bachelor of Science in Business. Michael is currently pursuing a Master of Divinity at Trinity Evangelical Divinity School with a research focus in ethics and church history.  He is a CCEP (Certified Compliance and Ethic Professional) as well as a CISSP (Certified Information Systems Security Professional).  OCEG/GRC Certify has recognized him as an GRC Fellow for his contributions and advancement of GRC practices around the world.
About OCEG . . .
OCEG is a nonprofit think-tank that helps organizations drive Principled Performance® and enhance culture by providing standards, tools and resources to integrate governance, risk, internal control and compliance processes. More info is at http://www.OCEG.org.
When & Where

RSA
174 Middlesex Turnpike
Bedford, MA 01730


Tuesday, July 17, 2012 at 8:00 AM

-

Wednesday, July 18, 2012 at 5:00 PM (CDT)
Add to my calendar
Organizer
GRC 20/20 Research, LLC
20/20 vision is perfect clarity. Clarity, so you are able to process what is in the world and react accordingly. GRC 20/20 Research provides independent and objective research and analysis on topics related to governance, risk management and compliance (GRC).
We bring real-world expertise, independence, creativity and objectivity to help organizations understand and apply strategies and technology to meet GRC challenges. Whether focused on a specific issue or enterprisewide GRC strategy, clients seek GRC 20/20 analyst advice in achieving sustainable and pragmatic innovation. GRC 20/20 advises the entire ecosystem of GRC solution buyers, solution providers and vendor clients. We serve the needs of organizations that seek insight, guidance and advice in dealing with a dizzying array of disruptive issues, challenges, processes, information and technologies.
GRC 20/20 is a:


Client advocate, to represent the needs of those purchasing solutions and help them navigate vendor hyperbole.



Product strategist, helping vendors understand the needs of solution buyers to enable product, market, sales and partner strategies.



Market evangelist, to educate and evangelize GRC strategies, ideas and the role of technology in making GRC processes efficient, effective and agile.
Through ongoing research and industry interaction, GRC 20/20 is the authority in understanding how organizations approach governance, risk management and compliance practices that are effective, efficient and agile. We advise organizations about how to implement GRC technology to maintain a position of integrity aligned with business values, objectives, strategy and performance. 
GRC Seminar, Boston: GRC Strategy, Process, & Technology