Description
Grazing at the Kitchen Table is a delicious evening that celebrates sustainable small farms, ranches, and the community who supports them.
Join us on Friday, October 18th at Airbnb for a farm-to-fork feast. At this year's Grazing at the Kitchen Table fundraiser, we will celebrate our shared roots in agriculture and bring to light the families - in all their forms - who nourish our Bay Area community.
Graze with us this October, and let's build this system together!
Tickets available now!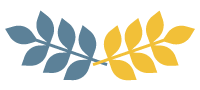 For more details about the event and our live auction, visit www.grazeandgive.org and follow the hashtag #GrazeAndGive2019

FAQs
What can I expect at the event?
Graze on delicious bites, local wine, and brews.

Meet and chat with talented chefs from San Francisco and the greater Bay Area.

Learn about the produce featured in their dishes, from our very own client farmers, ranchers, and industry partners!


Participate in our live auction and place bids on unique experiences, including a number of items that you must be at the event to win!


Be sure to follow us on Instagram

for sneak peeks into what our chefs are dreaming up. This will certainly be an amazing feast!
What is on the menu?
Since all of the dishes will be made from local, seasonal produce we will be crafting our final menu about two weeks prior to the event. Chefs will offer a variety of omnivorous, vegetarian, vegan, gluten-free options, all highlighting products from our client farms and ranches. It will be an amazing feast!
Is my registration/ticket transferrable?
Yes. If you're unable to attend the event (and we'll be sorry to miss you!), email us at events@kitchentableadvisors.org and we'll be happy to transfer your ticket to someone else of your choosing. Please be sure to include the new ticket holder's first and last name and email address. Since each ticket to the Grazing at the Kitchen Table fundraiser helps us support our clients, we can't refund any unused tickets.
Can I update my registration information?
Yes, please do! The more up-to-date your registration information is, the better we can serve you. We want to make sure there's something tasty on the menu for everyone, so please share any food allergies or dietary information to help you enjoy your evening.
Is my ticket purchase tax deductible?
The Fair Market Value of both the Early Bird and Grazer tickets is $75. All other funds directly support Kitchen Table Advisors' work of fueling the economic viability of sustainable small farms and ranches through in-depth, personalized business advising.