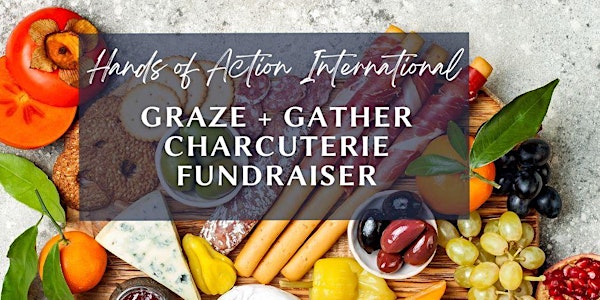 Graze + Gather Charcuterie Fundraiser
Join us for a come and go as you can delicious charcuterie board meal and support "the Jen's" as they prepare to travel back to Uganda!
When and where
Location
Minnesota Nice Cafe 315 Irvine Avenue Northwest Bemidji, MN 56601
About this event
This fun little event will include a charcuterie style grazing table with meat, cheese, veggies, fruit, cheesy crostini, bruschetta, and even a sweets tray! Enjoy a family style atmosphere and chat it up with the staff and board members of Hands of Action International, as we fill you in on the plans for the upcoming months and year. You will also have the opportunity to give to the free will offering at the event and/or to shop at our pop up shop for amazing handmade Mugs by Phil Thoof (and Jenn Karina) as well as jewelry and other items.
Come and go anytime between 5-7 pm, but be aware that food choices may be better toward the beginning of the event :)
The funds raised at this event will go toward the expenses associated with Jenn Karina and Jen Kovach's upcoming mission trip to the village in January 2023. This trip will be the first since the outbreak of Covid, and will include updating the sponsored children's photos and information, a medical clinic, and strategic planning for the ministry with our partners on the ground in Uganda.
Even if you cannot make it to this event, there is an option for donating to the mission work :) Or donating toward the expenses associated with this fundraiser.