Grayson Roze - Mastering the Market

Saturday, July 15, 2017 from 9:45 AM to 12:45 PM (PDT)
Event Details
Grayson Roze
Mastering the Market: Finding Your Edge as an Individual Investor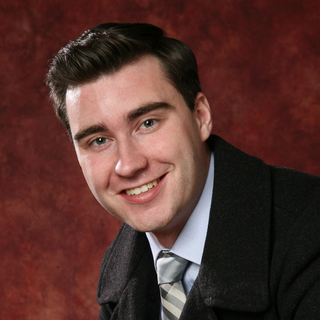 From the unique perspective of a millennial investor, Grayson Roze will discuss why he took an interest in the financial markets at an early age and explain how he has found success in that arena as a young investor in his twenties, revealing the most valuable lessons from his experiences trading the stock market. As a true individual investor, Grayson will share what gives him an edge in the market and describe how you, too, can find yours. He will also highlight concepts and strategies from his latest book "Trading for Dummies (4th Edition)" and explore how modern price charts can help strengthen your analysis approach. We encourage attendees to bring their younger family members or investors-to-be so that they have the opportunity to hear positive experiences and motivations from someone who started at a young age.
Grayson Roze is the author of "Tensile Trading: The 10 Essential Stages of Stock Market Mastery" and "Trading for Dummies (4th edition)". He has worked in the financial services industry for StockCharts.com since 2012, and now serves as the business manager at the company. Grayson is also the co-founder of StockMarketMastery.com. He holds a bachelor's degree from Swarthmore College, where he studied economics and psychology. At a young age, Grayson began pursuing his interest in the financial markets by attending investment classes and starting to trade under the guidance of his father. At the age of just 18, he began investing his own account and has since become an accomplished trader in his own right.
---

Location:
Mercer Island Community & Event Center
8236 SE 24th St.
Mercer Island, WA 98040
Free parking in event center parking lot.

  9:30 a.m. — Registration
  9:45 a.m. — Presentation begins
12:45 p.m. — Adjournment
Open to the public. AAII membership is not required to attend.


Each One, Bring One
AAII members who preregister are entitled to bring a guest — at no charge to you or your friend — who has never attended an AAII seminar before. Your guest will not be asked for a contribution of any kind.
When you preregister, you don't need to know the name of your friend or even whether you'll invite one at all. But if you do, just have your guest show up and mention your name. It's that easy!


Refunds: Contact us at least 24 hours before the event begins, and you will receive a full refund.
Organizer
AAII local chapters — grassroots organizations led by volunteer members — allow AAII to extend its mission "person to person" to individual investors in their own communities by programming meetings that provide unbiased investment education in a social context.