Description
JUST ANNOUNCED: Award-winning recording artist Janiva Magness to perform at Gravity Summit After-Party at the Roxy on Sunset!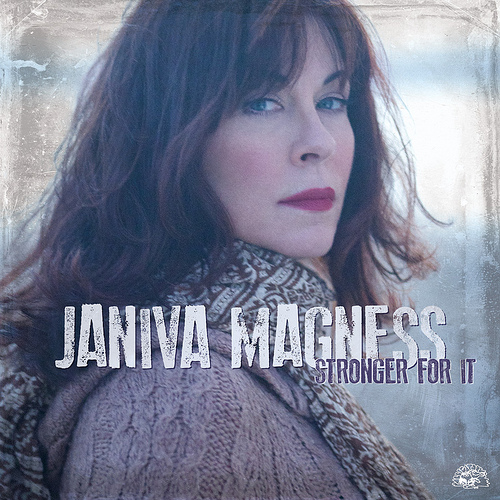 GRAVITY SUMMIT4th ANNUAL EVENT AT UCLA
Social Media for Sports & Entertainment

Wednesday, February 22, 2012 9:00 am - 4:30 pm
Tickets available for purchase at the door.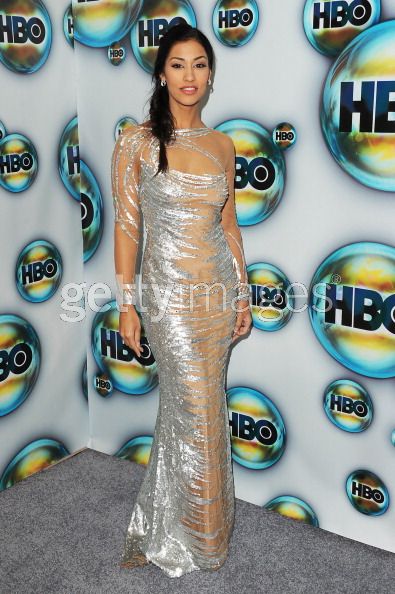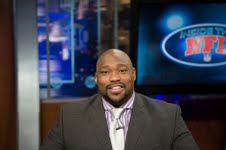 Gravity Summit Announces NFL Super Bowl Champion, 2nd place winner on Dancing With The Stars, and social media maven Warren Sapp to Receive Award at Upcoming Summit at UCLA read more here
GRAVITY SUMMIT SPORTS & ENTERTAINMENT
UCLA February 22, 2012
8:30 AM Registration
9:00 Beverly Macy, CEO Gravity Summit
9:15 Janina Gavankar, "Luna", HBO's True Blood
9:30 Derek I. Smith, SVP Operations Strategy, Fox Filmed Entertainment
9:50 Panel: Social TV – Moderator Rich DeMuro, KTLA-TV
§ Ann Glenn, Social Media Manager Sony Imageworks
§ Matt Meeks, VP Audience Engagement, Warner Bros Television
§ Teri Thompson Professor, Social TV Consultant, Author , Gravity Summit
§ Dave Martin, Senior VP Media, Ignited
10:10 Ellen Enrico Chief Marketing Officer, Visible Technologies
10:30 Hollywood Panel – Moderator, Jeremy Blacklow, WhoSay
§ Matt Mazzeo, CAA agent
§ Gillian Smith, ID-PR publicist
§ Jared Eng, Founder and Editor, JustJared.com and JustJaredJr.com
§ Arielle Kebbel, film and television actress
11:00 Networking Break
11:20 Social ROI Panel, Moderator Ric Dragon, DragonSearch
§ Matt Thomas, Director of Business Development, Get Glue
§ Deirdre Bannon, Nielsen, Social TV
§ Rob Reed, CEO, Moment Feed
§ Brandon Dimassa, Business Development TV Guide Digital
11:45 Thomas Suarez, TEDx Speaker, Futurist, 6th Grader, CarrotCorp
12:00– 12:40 Gravity Summit, Excellence in Social Media Marketing Awards – Shira Lazar Host
§ Entertainment: Janina Gavankar "Luna" on HBO's True Blood
§ Sports: Warren Sapp Super Bowl Champion Dancing With The Stars
§ SMM of the Year: Nic Adler, Owner, The Roxy and Adler Integrated
12:40 - 1:45 Networking Lunch
1:45 Bill Dube, Director of West Region PR Newswire
2:00 Curt Smith, TEDx Speaker, Founder, Tears for Fears
2:20 Artist + Band + Venue + Fan + Community Panel Moderator Nic Adler, Owner, The Roxy Theater
§ Cisco Adler - Artist/Label, Banana Beat Records, Shwayze
§ Sarah Berkowitz - Fan Community, Viper Room
§ Nathan Levinson - Venue/Festival, COO, Adler Integrated
§ Trina Green - Ultimate Fan, HighVoltage Magazine
§ Janiva Magness, Recording Artist, Alligator Records
2:45 Social Gaming Panel, Todd Herschberg, President, Quantimark
§ Ira Liss, AOK
§ Jamison Selby, VP Business Development, SocialType
§ Evan Paul, Glueper
§ Hillary Thompson, Fantasy Sports
3:05 Sports Panel – Moderator, Mark Francis, Coach, UCLA Sports Marketing
§ Joel Price, Social Media Manager, San Diego Chargers
§ Adam Brady, Director of Publications and New Media , Anaheim Ducks
§ Bruce Binkow, Chief Marketing Officer, Golden Boy Promotions
§ Brendan Meyer, Director of Social Media, Wasserman Media Group
§ Dewayne Hankins, Director Digital Media and Lakings.com , Los Angeles Kings
§ Ty Jones, WhoSay
3:35 Tariq Ahmad, Founder, SportShadow
3:55 Terry McIntyre, (formerly) Sports Marketing Director, USA Today Sports
4:15 WrapUp
5:30 – 8:30 AfterParty at The Roxy featuring LIVE Music – Award-Winning
Blues Recording Artist Janiva Magness
Gravity Summit will bring together Hollywood, Sports, and Social Media to discuss the transformation of television, branding, movies, entertainment, games and sports.

Why should you attend?
This Gravity Summit event will bring together an unprecedented agenda of sports & entertianment leaders and insiders to address social media marketing trends, innovations, tools and strategies now and in the future. In the 4 years we've been producing events, this will be the best yet!
More and more studios, broadcasters, sports teams, and media outlets are adopting social media. Actors, musicians, and sports figures are beginning to manage their own social presence. What does this mean to the current ecosystem? How important is audience engagement in attracting and retaining fans? What's the role of the agent, manager, brand, and broadcaster? We bring together in one room, for a full day, the media, technology, sports and entertainment companies and influencers who are re-shaping the consumer experience.
Is 2012 the year of Social TV? Will social media in sports & entertainment be able to demonstrate ROI? What about social search, fantasy sports and social media, social gaming? This is the conference that will help you get a jump on the market and your competitors as we all move into the "anytime, anywhere" entertainment universe.
Here's what you'll get:

Top speakers from Hollywood, Sports, Social Media, Games, Mobile, Agencies, and Fortune 500 Brands


Lively discussion of the topics you'll be talking about in 2012: Social TV, Audience Engagement, Community Management, Managing the social ecosystem, brand integration, and much more.

Unmatched access to industry influencers

Peer networking at the luncheon

VIP AferParty at the famous Roxy on Sunset so you can keep the conversation going and follow up in real-time
WHAT: Full Day Conference focused on Social Media for Sports & Entertainment
WHERE: Covel Commons Conference Center, UCLA Campus
WHEN: February 22, 2012 9:00AM - 4:30PM
WE CAN'T WAIT TO MEET YOU THERE!
Organizer of Gravity Summit Social Media for Sports & Entertainment