About this Event
Graveyard Club (Matthew Schufman (vocals, synths), Michael Wojtalewicz (guitar), Cory Jacobs (drums) and Amanda Zimmerman (bass, vocals) began inspired by a unique list of shared interests: the classic short stories of sci-fi author Ray Bradbury, the music of Ryan Gosling's little-known band Dead Man's Bones, and a fascination with both 50's crooners and 80's pop music. On their new record, Goodnight Paradise, these influences combine with synth-pop and dark surfy sounds to create a distinctly nostalgic feel for a place and time you feel you know intimately, but never really existed. It's Twin Peaks in Cathedral Hill and Boris Karloff at the Under-The-Sea prom of your dreams.
"Whether you grew up with New Order, The Cure, The Smiths, or Echo & the Bunnymen or dig artists like Real Estate, DIIV, Wild Nothing, The Drums, or Arcade Fire this band and album are for you. Graveyard Club draws from, and connects, these great artists while having a unique and expressive voice all their own. Goodnight Paradise is a beautiful record. It's honest, melodic, catchy, layered and simple yet complex - it's a perfect pop album." - Jake Rudh, Transmission, Minnesota Public Radio, The Current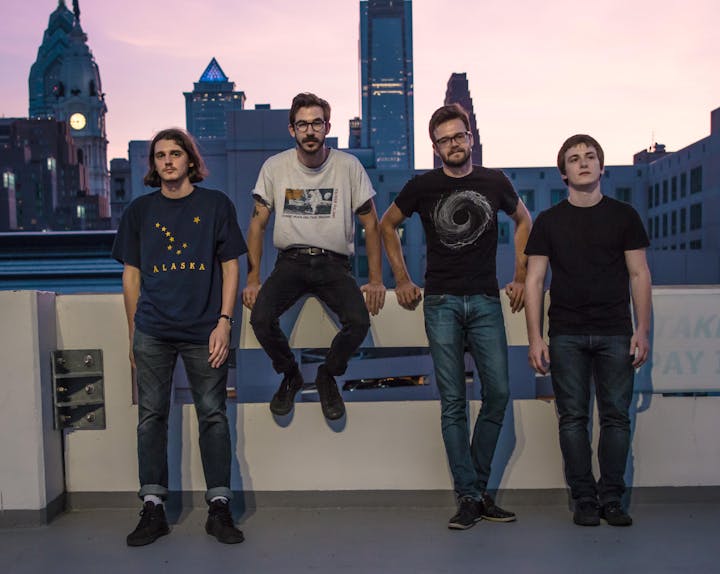 "Philadelphia's Dweller released their self-titled sophomore album with Forged Artifacts (Alexander, Mr. Husband, Lawn), a jangly batch of indie rock that feels good. Good for the spirit, good for listening… just an overall goodness." - Dan Goldin of Post Trash
Starting as the experimental and alternative side project of Cody Bluett and Luke Harsel while playing in the band Family Vacation in their late college years, Dweller has grown into a full-blown four-piece band that has taken hold of its roots in folk, alternative, and 90's rock to explore new sonic territory. Joined by John Evin Groome on bass and John Kaeser on drums, Dweller has transformed itself to the sound it has always meant to be. Beginning in January of 2017, the four best friends and musicians have pieced together their self-titled record little by little, recording and mixing the entire album in their very own home in Fishtown, Philadelphia. The songs on the album reflect a youthful progress, reshaping and recomposing older songs and lyrics to fit with fresh and exciting new material, all while introducing brand new synergy between members respective instruments to create a developed and cohesive record.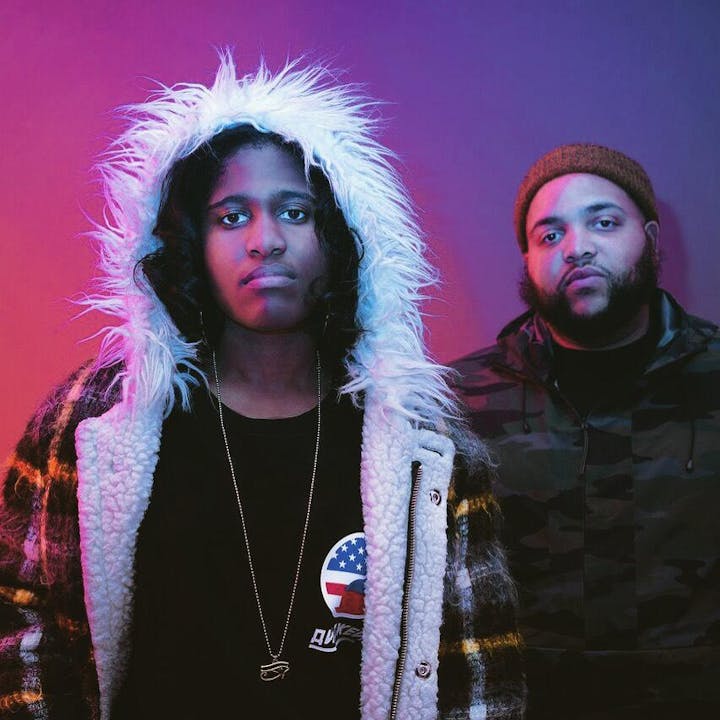 "Philadelphia-based duo Camp Candle posess a hazy yet down-to-earth sound, which falls somewhere between chillwave, R&B, and indie pop. Their songs reflect the harsh realities of the world, but remain hopeful and optimistic. Briana Mills and Mark Cave met at an agricultural high school, and started making music together in 2014. Mills had made indie folk and electronic pop under the names Hetepsa and Orange Neve, while Cave (aka Nu Ra) came from a hip-hop background, but they sensed an immediate connection when they began collaborating, and Camp Candle became their primary musical outlet. They released three singles in 2015, followed by the eight-song EP ERE in 2016. Their work received blog attention and national college radio airplay." ~ Paul Simpson
Bandcamp / Facebook / Twitter / Soundcloud