Graves Injustice: A Stage Narrative by Texas Death Row Exoneree, Anthony Gr...
Description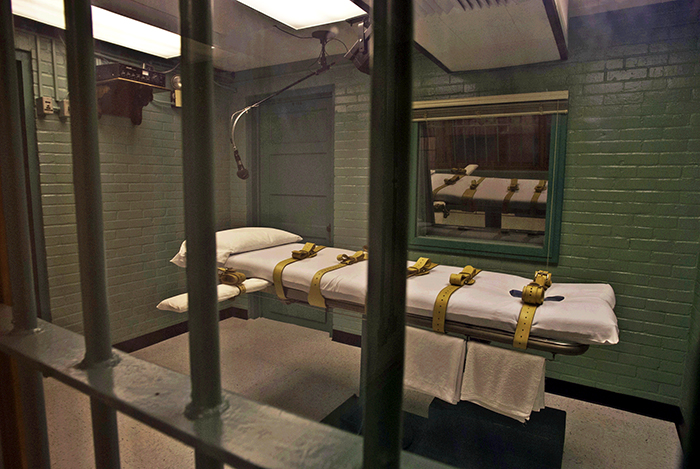 U.S. Death Row Exoneree #138, Anthony Graves
to Share His Amazing Story in a "One Man Stage" Performance
Atlanta, GA – November 3, 2014 /E-Release/ – Recently, America has been rocked by cases of injustice, such as, the Trayvon Martin and Michael Brown shootings. Since Michael Brown was killed, Ferguson, Missouri and other similar cities have been plagued by police brutality and an overall breakdown of the criminal justice system. The life of Anthony Graves is yet another story of injustice that began 20 years ago in a small Texas Town. His story shines a spotlight on the need for criminal justice reform across the nation.
Anthony Graves presents his "One Man" stage show, "Graves Injustice". On January 9th, 2014, Graves brings his inspirational story of living through hell with grace and strength and his life's mission for reform to the Riverside Epicenter in Austell, Georgia. This is a special limited engagement performance.
In 1994, Anthony Graves was sentenced to death for killing 6 people. However, Anthony Graves was innocent. Anthony's case was shrouded in misconduct at all levels of the criminal justice system. Scheduled for a lethal injection twice, Graves lived on death row for twelve years and remained behind bars for almost two decades before a miraculous series of events set him free in 2010.
"Graves Injustice" is the harrowing "One Man" stage performance that vividly speaks to the soul about what is horrifically wrong with our justice system and how we can change it. Behind this amazing story all lies Graves' true mission, to make sure that what happened to him, never happens to another human being.
"Graves Injustice" will take the viewer on a roller coaster of emotions from anger to triumph as Mr. Graves shares his incredibly raw story of wrongful conviction. Journey with him from the moment of his arrest through his incarceration, and hear how he survived living in a cage on death row. Then listen to the series of events that led to having all charges dropped against him and being fully exonerated.
Since his exoneration, Graves has become a world-renowned speaker, advocate, and activist for Criminal Justice Reform Movement. Graves' passion for criminal justice reform has been shared across the world.
On January 9th, 2014, the public, media and community organizers from across Georgia are invited to this special debut.
Ticket Prices:
$20.00 (limited showings) at www.anthonybelieves.eventbrite.com
25.00 at the door.
There is a Limited Q&A Session scheduled immediately after the production for audience members to interact with Mr. Graves. Media Credentials and Sponsorship available, please inquire.