Multiple Dates
Grateful Gourmet Thanksgiving Special
Michelin Star Chef Grayson Altenberg has created a Grateful Gourmet Thanksgiving dinner to benefit Reach Out Lodi.
About this event
It is exactly $175 per ticket (no taxes or ticketing fees) no matter how many tickets you purchase. Each date is a separate purchase and you may purchase multiple tickets per date. Unfortunately you cannot purchase multiple dates at check out. Each check out is specific to each date. We are very sorry of any inconvenience.
The Lodi High School Interact Club invites you to wrap yourself in the warmth of a delicious gourmet Thanksgiving dinner, while giving back to the community in multiple ways:
Proceeds go to Reach Out Lodi, a cherished volunteer driven essential needs pantry for our families, friends, and neighbors.
Lodi High School Interact Club members gain experience, grow connections with community, increase self-worth, appreciation, and gratitude.
Support of local farmers, gardeners, and store owners for provision of all food.
This dinner is precooked and includes warming and serving instructions.
Grateful Gourmet Thanksgiving Dinner Menu (serves 8+)
Sweet Potato Mash Soup - 1 Qt
Gourmet Stuffing - 2 6x8 Pan
Blanched Green Beans with almonds, bacon & honey butter - 1 Qt
12-14lb whole Turkey Roulade
Cranberry Mustarda - 1 Pt
Apple Pie - 1 Whole Pie
The pictures don't do it justice!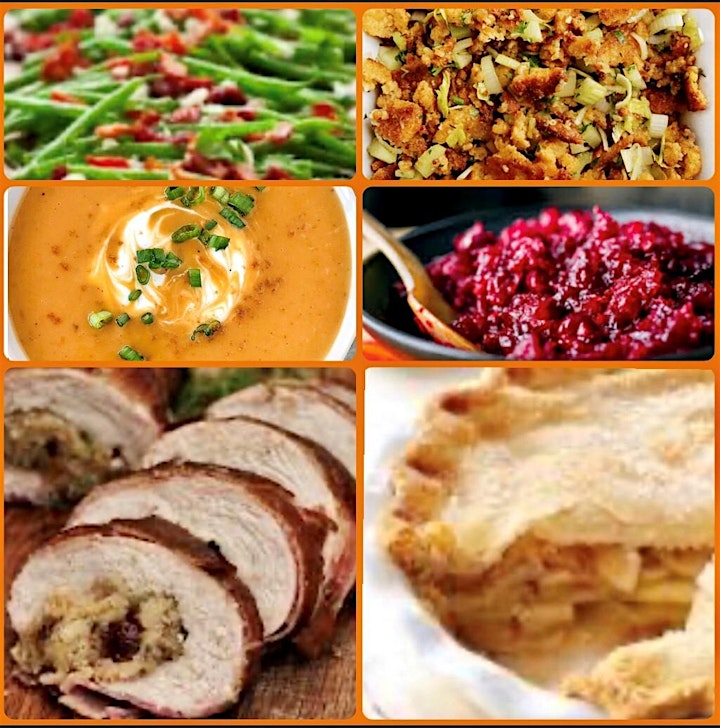 Organizer of Grateful Gourmet Thanksgiving Special