Location
Santa Cruz Museum of Art & History
705 Front Street
Santa Cruz, CA 95060
In this workshop we will take students through the basic steps of producing a graphic novel from story conception to finished product.
About this event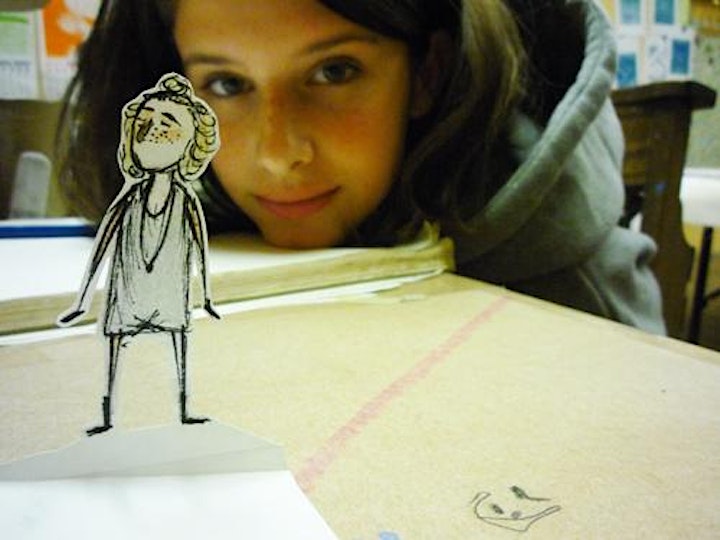 Join us at the MAH for a series of classes led by ArtFuel.org. All supplies included, just bring your stories and ideas! Sign up today, space is limited!
Graphic novels have become a vastly popular and exciting medium. Students will learn how to take their ideas from the initial concept to completion, learning the traditional workflow that artists have used since before the digital age. This workshop will be broken up into 8 days; each work session will be 2.5 hours. We will end the workshop by presenting our novels during First Friday on March 4th.
Class 1: This day will be an intro into graphic novels. We'll explore the basic building blocks needed to move ideas and concepts from story to paper. We will be showing students examples of various types of graphic novels and talking about what makes a graphic novel successful. We will do a few warm-up exercises to get students comfortable with the medium and to meet other classmates. The class will also include a tour of the MAH for inspiration.
Class 2: We'll discuss the power of symbolism, writing strong characters, and plot resolution. We will discuss tricks like beginning at the end of your graphic novel plot and working backwards. Students will go home inspired to develop characters, put together a simple story line (more like a novella or short story) and start sketching ideas.
Class 3: Students will spend time talking about their characters and story lines, and will be given guidance on writing strong, crisp dialog and how to break everything into action panels. We'll get into terms used professionally in publishing and comic book/graphic novel genres.
Class 4: Using the appropriate tools, students begin blocking out pages, working out challenges like perspective and scale. Details are loose at this stage as students begin making design decisions such as what panel shapes work together, what colors work together, and if each page composition is pleasing.
Class 5: This work day teaches students to develop and draw storyboards —making sure individual panels have strong visuals that advance their story line and create a sense of action, place and time. We will discuss book cover art and book titles.
Class 6: In this class participants will begin to assemble their novels. Students learn how to "ink" their final pages as well as how to place final text into speech bubbles and chat panels. Students will also have the option to colorize their novels.
Class 7: This will be a solid work day to get the students novels completed. We'll discuss how graphic novels are typically published. We will define the specific skills and education a professional writer, illustrator, or graphic designer might need.
Class 8 (First Friday): We'll end the workshop with students presenting completed novels to each other and reviewing workshop highlights. As part of First Friday, the classroom will be open to the public to come and see what the students have produced.
Deadline to sign up is February 8th, 2022
Please Note: In 2021, the MAH installed an updated modern heating, ventilation, and air conditioning system with a high level of filtration and circulation, improving the safety of their workshop space. All students and teachers will be required to be masked.
QUESTIONS: Contact Jan Cavecche at info@ArtFuel.org or 831.346.2650
MAH Members: Current MAH Members can save 10% on this workshop by using the promo code: MEMBERPERKS
LIST OF GUEST ARTISTS:
• Wendy Thompson - writer and teacher
• Dante Castaneda - graphic novel author
• Jerry Dozal - cartoonist and illustrator
• Athena Greenleaf - Character Artist