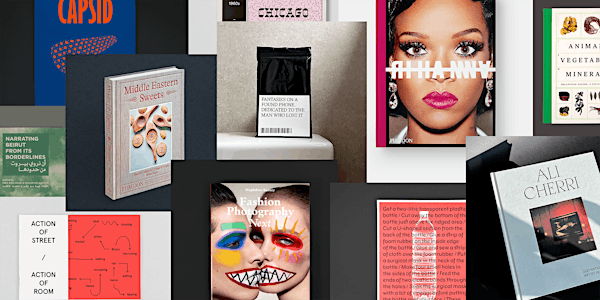 Graphic Negotiations #5 – Marwan Kaabour
An online event series exploring the role of designers in creating artists' books.
About this event
Book Works sees graphic design as crucial to realising artists and writers' ideas in the final form of the book. While conventionally designers often become involved in the later stages of a book's production, and with a limited brief, we involve the design in a collaborative process from the start to realise, with designer, artist and editor working together to create a book that realises the artists' vision.
Graphic Negotiations is our series of online lunchtime talks with designers, many of whom we've worked with in the past. The format and topic vary – we want to give designers the opportunity to present their work in whichever way they wanted to. In some cases designers are be in conversation with artists they've collaborated with in the past, in others they talk about their work and ideas more generally or present a visual portfolio.
For this fifth event in the series we welcome Marwan Kaabour, who we have recently worked with on Mahmoud Khaled's Fantasies on a Found Phone, Dedicated to the Man Who Lost it, co-published with The Mosaic Rooms to coincide with the exhibition of the same name.
Marwan Kaabour is an independent graphic designer, visual artist and founder of Takweer. He moved from his hometown Beirut to London in 2011 to pursue a master's degree, before joining Barnbrook – one of the UK's most formidable and celebrated design agencies. He later set up his own design practice in 2020. In 2019, he founded Takweer, a platform that explores and archives queer narratives in Arab history and popular culture.
He has worked with some of the world's most exciting cultural institutions, artists and publishers including the V&A Museum, Phaidon, Art Basel, The National Gallery, Thames & Hudson, Serpentine Galleries, Hayward Gallery, Somerset House, Banksy, and South London Gallery. He designed the much-celebrated Rihanna book, which was named as one of Time magazine's best photo books of 2019.
Buy the book: Fantasies on a Found Phone, Dedicated to the Man Who Lost it – Mahmoud Khaled (2022)
Visit the exhibition at the Mosaic Rooms: Fantasies on a Found Phone, Dedicated to the Man Who Lost it (until 25 September 2022)