Description
SOLD OUT!It's been roughly 30 years since the desktop computer revolutionized the way the graphic design industry works. For decades before that, it was the hands of industrious
It's been roughly 30 years since the desktop computer revolutionized the way the graphic design industry works. For decades before that, it was the hands of industrious workers, and various ingenious machines and tools that brought type and image together on meticulously prepared paste-up boards, before they were sent to the printer.
Graphic Means explores graphic design production of the 1950s through the 1990s—from linecaster to photocomposition and from paste-up to PDF.
The feature presentation will begin with a panel discussion with designer/educator/AIGA Medalist April Greiman, former EllaType typesetter Steve Rachwal, former designer at Robert Miles Runyan & Associates Tom Devine, and Hoffmitz Milken Center for Typography & Archetype Press Director Gloria Kondrup, and moderated by film director and producer, Briar Levit.
Sponsored by Adobe Typekit. Also thank you to Lumi for providing the venue, The Piehole for tempting us with sweet, sweet treats, and Stumptown Coffee for keeping us cool with cold brew coffee!
---
OUR MODERATOR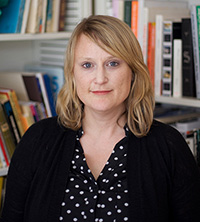 Briar Levit, Graphic Means Director & Producer
Briar Levit is an Assistant Professor of Graphic Design at Portland State University and will be setting up movie before the showing and answering questions after. With this project, she deliberately chose an all-woman crew for Graphic Means, something relatively unheard-of with the percentage of women in top positions in the film industry still extremely low.

OUR PANELISTS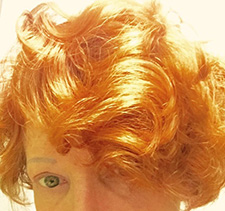 April Grieman, Designer, Educator and AIGA Medalist
April Greiman is a designer whose trans-disciplinary ideas, multi-media projects have been influential worldwide. Explorations of image, word, color as objects in time & space, grounded in the singular fusion of art & technology, the basis for her multimedia, multi-scaled body of work. Recognized for revolutionary digital imaging work, she has been instrumental in the acceptance & use of advanced technology in creative processes since the early 1980s.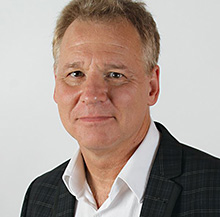 Steve Rachwal, Designer
Steve Rachwal is a graphic designer and former typesetter at EllaType on Sunset Boulevard from 1985 to 1988 on the Berthold phototypesetting computer system. EllaType was strictly a Berthold shop, which featured the best cut fonts in the world. Steve helped to typeset nearly the entire Motown music collection as they converted the LPs to CDs, including lots of liner notes and song lists. He also did a lot of typesetting work for Los Angeles-area design greats Sussman/Prejza and Burson-Marsteller.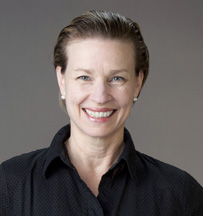 Gloria Kondrup, Executive Director, Hoffmitz-Milken Center for Typography and the Archetype Press at Art Center College of Design
As a design consultant to national and international firms, Gloria Kondrup has helped evolve extensive branding, identity, and packaging systems. As the Director of Archetype Press, ArtCenter's unique and vibrant letterpress studio, she redefines the value of typography and analog technology in the digital landscape. She is currently the Executive Director of the Hoffmitz Milken Center for Typography.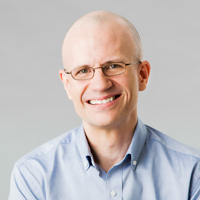 Tom Devine, Freelance Creative Director
Tom Devine is a Los Angeles-based freelance creative director, formerly of Robert Miles Runyan & Associates and Baker Brand Communications. His work spans print, digital, and spatial design. He has worked agency- and client-side, on large and small projects, and in the 20th and 21st century. He has never taken a loyalty oath.
---
About the Venue
Lumi Headquarters is the home of Lumi, a company that helps e-commerce brands produce memorable and sustainable packaging through their simple online platform and worldwide network of factories.
Parking
Find parking along the sides of the building and towards the back. There is also parking available at the Bank of America lot next door.
Thank you to our amazing sponsors!
Thank you to Adobe Typekit. Also thank you to Lumi for providing the venue, The Piehole for tempting us with sweet, sweet treats, and Stumptown Coffee for keeping us cool with cold brew coffee!