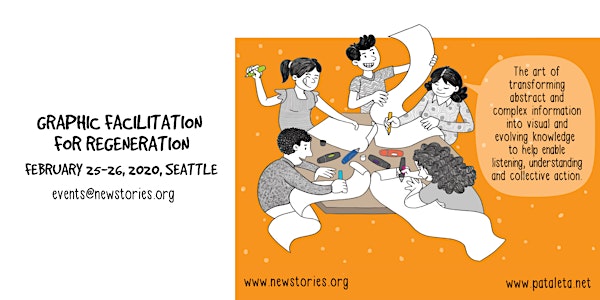 Graphic Facilitation for Regeneration
When and where
Location
Hiawatha Arts Space 843 Hiawatha Pl S Seattle, WA 98114
Refund Policy
Contact the organizer to request a refund.
Description
We are living in a fast paced and increasingly complex world, where the information, data and stimuli we are exposed to can feel overwhelming.

This makes it harder to focus on what really matters and make sense of the information around us.
​
We need a better way to gather and make sense of information to bring about action and change.
---
If you really want to come, but can't afford price we'll see what we can do! Write us at events@newstories.org
---
What is Graphic Facilitation?
Graphic facilitation is the art of transforming abstract and complex information into visual and evolving knowledge to help enable listening, understanding and collective action.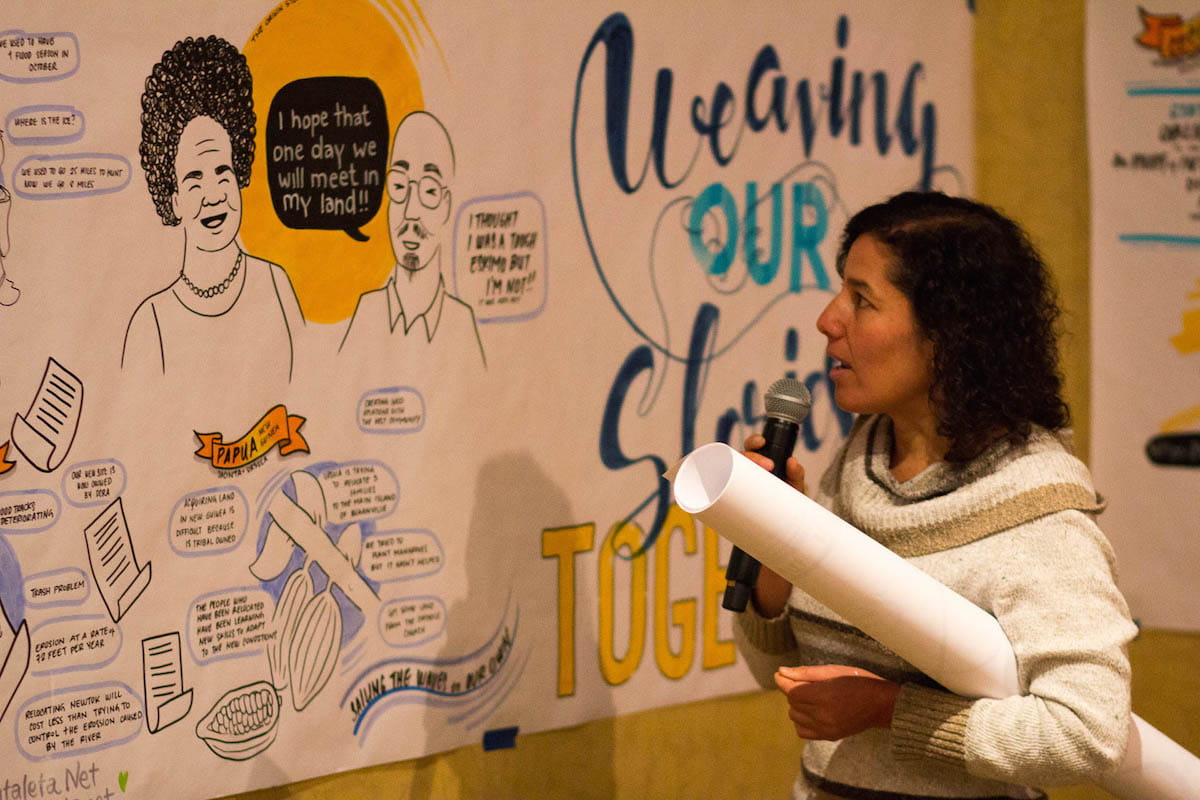 We believe there are alternative ways of facilitating learning through making conversations visible.
Graphic facilitation is rapidly becoming an alternative taken up by innovative individuals and organisations across the globe, to create better results by helping people digest and process information into useful and relevant knowledge.

Why Now?
Many of us have witnessed in meetings, learning spaces and organisations the potential for action and learning being frustrated by the lack of listening and understanding.
Zulma Patarroyo, a New Stories team member, founder of Pataleta Visual Sense Making and pioneer in the Art of Hosting and graphic facilitation in Colombia over the last decade will be hosting this dynamic learning space, guiding participants in a hands on exploration of tools and practices to help us transform the way we listen, harvest and make sense of the data we generate.
We see the need to build capacity in individuals communities and organisations to improve the quality of engagement and participation by creative means and in support of different learning styles.

What Will You Learn?
During this 2 day intensive and hands on workshop you will learn:

The History, principles and basic technics of graphic facilitation.

The basic ingredients of graphic documentation; text, people, places, containers, icons, process, colour, diagrams, hierarchy, organising information.

How to create visual worlds and pre-designed templates to organise information.​

Simple visual methods to increase the quality of collaboration.

Better listening and an increased sense of the impact of the quality of listening and presence in group processes.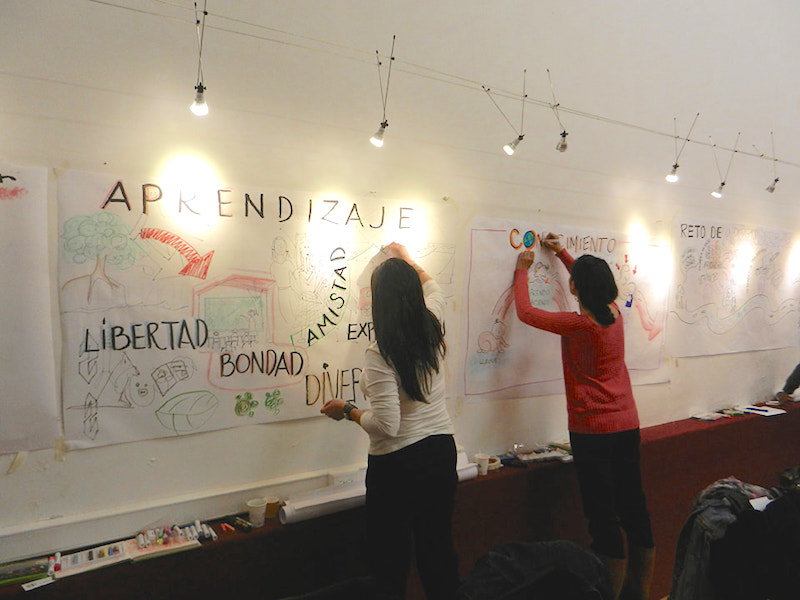 As a result of attending this workshop you will:
Explore a range of diverse visual tools you can apply to your project, business or organisation.

Re-connect with your natural ability to comprehend and speak with images.

Communicate ideas in a concise and powerful way through simple and impactful images.

Make your workshops and meetings more productive, participatory, engaging and memorable.

Learn a number of tools you can apply to your work, studies or personal life immediately.
Is This Training For You?
This training is for educators, trainers, facilitators, leaders, social entrepreneurs, change agents, innovators, community organisers, students and anyone who wants to explore how to ignite a more creative future in their life, work or community.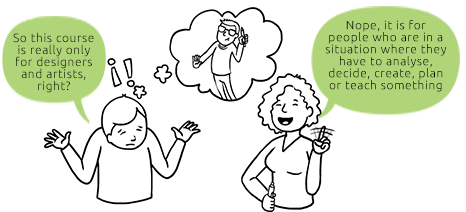 Whether you are a visual learner, an artist, a professional or a total beginner when it comes to drawing or facilitation… If you want to try something different to get better results in your learning, work or life we would love to welcome you on our training.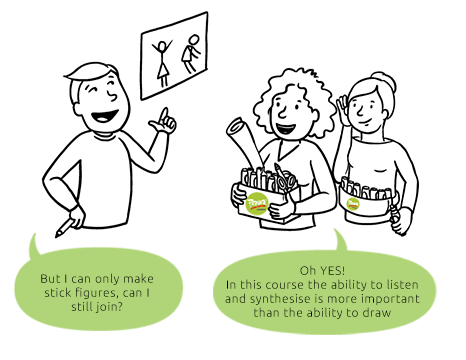 ---