Description

GRAPHIC DESIGN 4 SOCIAL MEDIA & BEYOND is a collection of BYOD (Bring Your Own Device) graphic design POP-UP WORKSHOPS that teach Digital Visual Design skills for Mobile Social Web content.
GRAPHIC IMAGE DESIGN DEMO VIDEO

WORKSHOP OVERVIEW:
We all are creative beings. Whether you're a small business owner wanting to know how to communicate your graphic image needs to a Graphic Designer, or an Entrepreneur without a budget to hire a one or just someone who is curious about how other people create engaging graphic images online, this class will help you to tap into your Inner Creative Genius, that side of you that loves to create.
Bring Your Own Device (BYOD) and join us for a 3-hour introductory hands-on digital graphic design workshop to unleash your Inner Creative Genius!

TEACHING METHODOLOGY:
Workshops are taught using web-based visual design applications with intuitive and uncomplicated User Interfaces (UI) that make it possible to introduce, explore and increase visual design literacy in learners, while providing you with a means to produce stunning graphic images, guaranteed to increase your online and print effectiveness.
In this introductory GRAPHIC DESIGN 4 SOCIAL MEDIA & BEYOND workshop you will learn how to use Canva, an on-line, drag-and-drop, graphic design application that offers free access to a wide assortment of design tools and options to create beautiful graphic designs and documents.

Workshop practice and instruction will center around project-based, interactive and collaborative exercises to:
Deepen the learning experience

Engage students in critical thinking

Cultivate rich problem-solving skills

Stimulate creativity

Build confidence in learning abilities

Foster a relaxed "can do" and "fun" learning experience!
And when you register for this workshop, you will be added to an exclusive Facebook Group, GRAPHIC DESIGN 4 SOCIAL MEDIA & BEYOND FACEBOOK GROUP, where you will receive lots of extra resources to help you continue to advance your skills.

KEY TAKEAWAYS:
The skills acquired in this workshops will enable students to design and create Digital Visual Content for on-line and off-line digital and print media projects, including:
Advertising: Online Ads, Offline Ads
Print Media: Banners, Posters, Postcards, Flyers, Brochures, Invitations, Signage

Blog & Vlog: Headers & Images

Stationary: Business Cards, Letterheads, Invoices

Certificates,

Discount Coupons, Gift Cards

Infographics, Ebooks, Slide Presentations, PDF Documents

Menus, Catalogs,

Photo Collages
Merchandising: Stickers, Swag
Packaging: Bolltels, Boxes, Bags, Tags

Social Media:

Cover Photos, Profiles, Posts, Questions, Quotations, Tips
Websites: Featured Images, Header Images, Thumbnail Images, Parallelax Images

This workshop will teach you how to design and create Visual Graphic Images for all of the Social Media Platforms, including:
Facebook

Google+

Instagram

Linkedin

Pinterest

Print Media

Twitter

YouTube

DATES:
JUNE 22, 2016, 0500p - 0800p (Wednesday)

JUNE 24, 2016, 0500p - 0800p (Friday)
NOTE:
Two (2) identical workshops are being offered on 2 different dates.

Select your desired date from the dropdown menu at the top of the registration page.
TUITION:



One (1) Seat = $36.50 + EventBrite Processing Fee
NOTE: If you have a Discount Code, then enter it in the Promotion Code Field.
LOCATION:
Good Cakes and Bakes, 19363 Livernois Avenue, Detroit, MI 48221
GBC bakes from scratch, each and every morning, using organic, high quality, fresh ingredients! April Anderson, Owner, understands the importance of the community and having a gathering place. If you need a venue to host your next event, Good Cakes and Bakes is it!
Good Cakes and Bakes will provide electricity and Internet Access. Food and beverages will be available at reasonable prices.

YOUR RESPONSIBILITIES:
To insure your success, please be responsible to yourself and others by doing the following things to prepare for and support the learning process:
Arrive on-time to grab the best available seat and to set-up your computer, so you're ready to rock-n-roll when the instruction begins.

BYOD (Bring Your Own Device)! Bring your laptop computer or tablet. And be responsible for knowing how to use your device for:

Accessing the Internet.

Accessing your eMail account (Gmail preferred).

Accessing Facebook (a Private Facebook Group).

Accessing your Web/iOS browser.

The

Chrome Browser

is preferred.

Accessing & Saving your files.

Bring your device charger.

Dream up a graphic image, in your mind, that you would like to build at the end of

the workshop!

FREQUENTLY ASKED QUESTIONS:
I don't have graphic design experience. Could this workshop still be for me?


Absolutely. This is an introductory class, which was developed for Non-Designers. By the end of the workshop, everyone will have created at least 3 graphic design projects and understand how the skills they've learned can be applied to other graphic design projects. (See KEY TAKEAWAYS, above)

Do I need to purchase or download a software program for this workshop?


The software program that we will use is a free web-based application called Canva, which makes it possible for anyone to design the visual assets they need for a variety of circumstances. We will download Canva, together, in the workshop. But, you can download it before the workshop if you like to be ahead of the curve and feel ambitious.

Are there ID requirements or an age limit to enter the event?

18 years and older and mus have their own mobile device.

Where can I contact the organizer with any questions?


You can contact the organizer at: WEBVDO@gmail.com

Is my registration/ticket transferrable?


Registration is not refundable. Registration is transferrable to another person.

I'm coming from work. Is there anywhere to get food, fast?


The workshop will be held at Good Cakes and Bakes, a local bakery/cafe that sells really good fresh soups with cornbread, coffee and baked goods (cakes, coffee, cupcakes,

cookies, juices,

pies, scones, soda, tea

etc.)

What are my transportation/parking options getting to the event?


On-street metered parking and parking lot across the street from Good Cakes and Bakes.

Can I get help beyond the workshop?


Yes. The instructor is available for one-on-one consultations and study groups (at a lower rate/person).

Is IDIMDS looking for other instructors to teach workshops?


Yes. The instructor has long-term goals that include facilitating a digital learning school.

What kind of restroom accommodations are available at the venue site?


There is a unisex bathroom.

Is the venu accessible to physically-challenged individuals?


Yes. The venue is on the ground floor. No stairs to climb.

Can I invite my friend(s)?


Sure! Seating is limited, tell them to register today.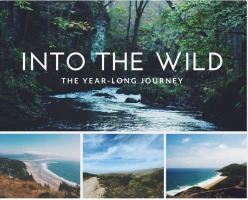 REGISTER TODAY!
We're excited to see what your Inner Creative Genius will produce!

GRAPHIC DESIGN FOR SOCIAL MEDIA & BEYOND!
Digital Literacy for the People.