Grapevine Real Estate Connections
Description
Grapevine Real Estate Connections
Adding value to Home Buyers and Real Estate Professionals
Join us for our Monthly Lunch and Learn
When: Thursday March 8th
Time: 11:30 - 1:00pm
Where: Chill Restaurant
814 S. Main
Grapevine, TX 76051
Cost: Free to attend – If you choose to purchase lunch, Chill has a variety of items on their menu - No Minimum

We will be located in Chill's private conference room, not in the bar/back room. It is located on the west side of the restaurant, on the other side of the parking area in the middle, not in the restaurant.
Speaker: Sam Cook
Sam Cook Designs
p: 806-663-1642
e: samcookdesigns@gmail.com
w: samcookdesigns.com
Topic:

Creating a Digital Brand when the Market isn't Thriving.
Brand development for individuals who are under a corporate brand. Teaching how to target individuals who are actually buying, and grow your network on social media. We will cover marketing from a local standpoint as well speaking over niche marketing with competitive differentiation.
Sponsor:
Hugh Morrison - Kocian and Associates a Closing Office for Texas Title
p: 817-591-1943
e: hmorrison@kociantitle.com
Office Locations:
***NEW ADDRESS***
720 Whitley Road
Keller, TX 76248
Kocian Law Firm, PLLC
2816 Bedford Road
Bedford, TX 76021
Real Estate Center
2200 Morriss Road
Suite 300
Flower Mound, TX 75028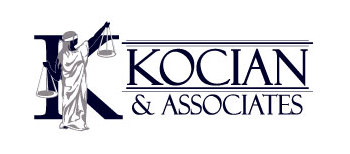 Danny Rossner - Futurian
1090 Texan Trail
Grapevine, TX 75061
p: (817) 912-0111
e: darossner@futuriansystems.com
w: www.FuturianSystems.com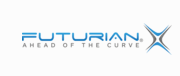 Joe Crumley - Radian Guaranty
e: Joe.Crumley@radian.biz
p: 214-535-1122
w: www.radian.biz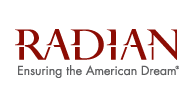 Justin Camper – Build My Score
p: 972-432-7423
w: buildmyscores.com

McKenzie Best – McKenzie's Lens
McKenzie will be donating her services of a fully edited professional headshot (valued $100) for one lucky winner. She will also be offering a special price of $25 for everyone in attendance.
p: 972-893-8467

Grapevine Real Estate Connections
We are a professional networking group that is all about adding value to Home Buyers and Real Estate Professionals. We host a Lunch and Learn on the 2nd Thursday of each month at Chill Restaurant 814 S. Main Street Grapevine from 11:30-1:00 with different speakers on a wide range of relevant topics in the real estate industry. If you want to belong to a networking group that strives to provide a great opportunity for local professionals to network with other purpose-driven professionals like yourself, then this event is for you!
Join our networking group on LinkedIn. http://bit.ly/2ho7j6D
Sponsors/Speakers
We are always looking for speakers with relevant topics. Also, we would like to have different sponsors for our events. As a sponsor you will have a few minutes during our luncheon to advertise you and your business. You can also have an area to display brochures or materials. This is a great way to get a lot of exposure for your business. I will be advertising speakers and sponsors on a wide variety of social media venues throughout the year!
Door Prizes
We always have door prizes at each event. It is a fun way for the winners to give us their 10 second elevator speech. If you have a door prize you would like to donate, please let us know. We will give you a few minutes to tell us about you and your company.
*FIMC is not responsible for the door prizes.


‪‪Community
We would like to use this group to give back to the community.
January, February and March: Coat, gloves, hats etc.
April, May and June: Toiletries
July, August and September: School Supplies
October, November and December: Can Goods
Please help by bringing items to our networking group or stop by our office on Main Street.
Fairway Independent Mortgage Corporation
1340 South Main Street #195
Grapevine 76051