Description
Grapes of Gratitude helps charities to conduct competitive wine tastings where even the loser gets to take something home. The competition is based on what we call the "Rule of Three." Huh?

3 BOTTLES FOR EACH TEAM OF UP TO 3

A different wine varietal (such as chardonnay, merlot, pinot noir, etc.) is featured at each event. Teams, consisting of 1 to 3 participants, are admitted by bringing 3 bottles of the same featured varietal to the event. For example, for the March event the featured varietal is merlot, your team could bring 3 bottles of the 2005 Hess Select Merlot.

At the event, 2 of each team's 3 bottles are bagged, tagged and ranked by each participant. The 3rd bottle is set aside and left unopened. The teams that brought the 5 highest ranked wines divvy up each team's 3rd unopened bottle, except for the lowest ranked wine which will be returned to the team that brought it. If 2 or more teams bring the same wine, rankings can still differ depending upon the temperature of the wine, how long it has been open, etc. Must be present to win.

Please remember, teams can consist of 1 to 3 participants. Thus, a group of 4 participants, for example, will be considered 2 teams and must bring 6 bottles of the featured varietal to enter the event. Still don't get it? Just remember, the "Rule of Three," which is visually depicted above.

Our charity partner for the March Grapes of Gratitude is Bogg Ministires, a Miamisburg based charity who's mission is to feed people. They host monthly block parties and distribut enough food to feed a family 3 meals a day, for 3 - 5 days.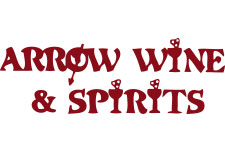 Grapes of Gratitude is made possible by Arrow Wine.