Sales Have Ended
Registrations are closed
We're sorry. Registration has ended at this time. Please email support@coachniquenya.com to request notification of additional webinars and events.
Sales Have Ended
Registrations are closed
We're sorry. Registration has ended at this time. Please email support@coachniquenya.com to request notification of additional webinars and events.
This webinar arms small businesses with information and resources regarding current grant funding opportunities to launch or grow.
About this event
BACK BY POPULAR DEMAND - NEW GRANTS & OPPORTUNITIES!
The #1 challenge for small businesses and nonprofit organizations across the board is a lack of capital.
This issue is even greater now when the world is faced with a global pandemic.
Many small businesses are finding they can no longer depend on their traditional tried and true methods and are having to pivot to recover even a small percentage of their former sales volume.
Freelance and gig workers are finding that much of their contract income sources have dried up as companies experience shutdowns and closures due to stay-at-home orders.
Nonprofit organizations are ALWAYS in need of finding new ways to diversify their funding.
This webinar, hosted and presented by Coach Niquenya, Master Business Coach and CEO of Building Bridges Consulting, outlines exactly what small business owners, freelancers, and nonprofit organizations need to know to successfully apply for grant opportunities. Given the current climate of socioeconomic unrest, now, more than ever before, there are a multitude of grants and other financing sources available to small business owners and nonprofit organizations in various stages of business startup or growth.
This webinar will cover:
Purpose of grants
Types of free money
Elements of a grant proposal
Specific requirements of a successful grant application
How to search for a grant
Current opportunities available to you
Other resources you can use
This webinar will be recorded and available for playback up to 14 days after presentation for all registered attendees. Make sure to register even if you can't attend live to access the replay and additional resources provided.
Please note that this webinar is by donation only so please consider giving what you can to support the continued sharing of information and resources for small business owners. The suggested donations is $10; however, any amount, larger or smaller, is sincerely appreciated.
If you are a small business owner, nonprofit organization, or freelance gig worker seeking to start or grow your operations, you won't want to miss this webinar!
*** SPECIAL ADD-ON PURCHASE ***
Why Some Grant Applications Almost Always Win A Double Take And Get Approved More Often!
How To Write A Winning Grant Application In One Evening!
Are you looking to secure extra money for your business venture?
Don't believe the hype. It's NOT easy. More and more people are applying to get cash for their business too. Competition is fierce!
But there is a way to almost force your grant application to stick out from the pack. And boost your chances for winning your free grant.
If you want to:
Hunt down and find the best Grant program for your specific needs.
Create a stunning application that is sure to turn heads and better your odds.
Craft a realistic business plan to develop your credibility.
What NOT to do when writing your grant application.
and more...
than this may be the most important letter you ever read!
Dear Grant-Seeker,
If a business grant is essential to lifting your venture off the ground, you better not pull any punches with your application.
In a world of mediocre grant applications, you must make sure yours has something better. Your application better deliver the goods and turn a few heads.
Because if you don't capture the attention of the person reviewing your grant... you're most likely going to have to figure out how to run your business without the extra cash.
The Secret Of Winning Business Grants
You may have seen on TV that the government is just WAITING to give you free cash as a government grant. But the truth is, most government grants are given to medical and educational fields.
Applying and winning a government business grant is hard work!
That's why it's so important to find the right business grant program for you. (I'll show you how in my eBook.) Some grants are better suited for your business - and it'll take a lot less work to successfully compete for these than one that doesn't fit.
Plus, the people reviewing your grant application are looking for certain, specific elements. And NOT every business owner will know to include them in their application. Will you?
Will You Make These Mistakes On Your Grant Application?
Some business owners don't understand how important it is to be very specific about your budget needs. When your grant is reviewed, they're looking for people who are really just after money...
...and not to launch a successful business. You need to prove that you're not one of them. And that's just one mistake rookie grant writers make. My eBook will ensure you don't make this fatal error, and several more other applicants WILL be making.
My 40- page eBook, "How To Successfully Apply For Business Grants," walks you by the hand down the path to crafting a winning application.
And you can download my eBook right away by adding it to your webinar registration.
...here is just SOME of the insider techniques you will find:
4 questions to ask yourself before you start your search for a business grant. (Page 4)
6 tips for producing an application that's ahead of the curve and likely to turn heads. (Pages 4-5)
The first place you should always look for government grants. (Page 6)
3 alternative methods for seeking out the best grants the Government has to offer. (Page 6)
Do you really have to file progress reports if you win a grant? Maybe, and here's what else. (Page 7)
The ultimate guide to every type of business grant out there today. Which ones fit your business plan? (Pages 7-10)
5 things to do before you start writing your business plan. (Page 11)
3 parts of your business plan to take care of first – this will get the ball rolling and make the rest seem to fall in to place effortlessly. (Pages 11-12)
A simple technique for making your business plan more personal, focused, and way more powerful. (Page 12)
How to add strategic and competitive themes to your business plan (that will really make it stand out). (Pages 13-14)
9 parts to a successful business plan and how to knock their socks off with each one. (Pages 15-17)
Check your business plan against this complete sample. (Now you can make SURE you got it right.) (Pages 17-31)
10 tips to follow while you're searching for your grant (that could keep your business plans from going under). (Pages 31-33)
2 reasons why you might want to hire a Grant advisor. (Pages 33-34)
A sample grant application so you know what to expect. (Pages 34-36)
How to spot common grant scams designed to steal your money. (Pages 36-38)
The 8 step-checklist for preparing your grant application. (Pages 38-69)
6 final do's and don'ts for your finished application. (Pages 40)
And there's MUCH more – guaranteed!
Write No Business Grant!
Until You Take A Look At This...
Can you afford to make a mistake when you apply for your first business grant? Just one little error could end up costing you a MAJOR source of funding for your new business venture.
In just 50 minutes, you can breeze through my eBook and discover what it takes to craft a winning grant application. (And one that stands out from the crowd.)
You can get your hands on "How To Successfully Apply For Business Grants" immediately for just $17. That's a VERY small investment when you compare it to the amount of cash it may help you claim.
Even so — I don't want you to worry. If at anytime within the next 30 days, you decide my eBook wasn't exactly what you were hoping for. If you don't immediately feel my eBook will help you secure your business grant...
...just write me a friendly email saying so. I'll make sure your investment is returned ASAP, with no questions asked.
The only smart choice? Register now and select the add-on to start crafting your winning grant application...
Craft A Winning Grant Application Now...
Good luck with your business,
COACH NIQUENYA
P.S. Will you do me a favor? Click the link to register now and get your hands on my eBook?
You already have my guarantee (see above) that it WILL help you craft a grant application that turns heads and betters your odds. The time is now, click the link to register while it's still fresh on your mind.
Grab Your Copy Of "How To Successfully Apply For Business Grants" Now!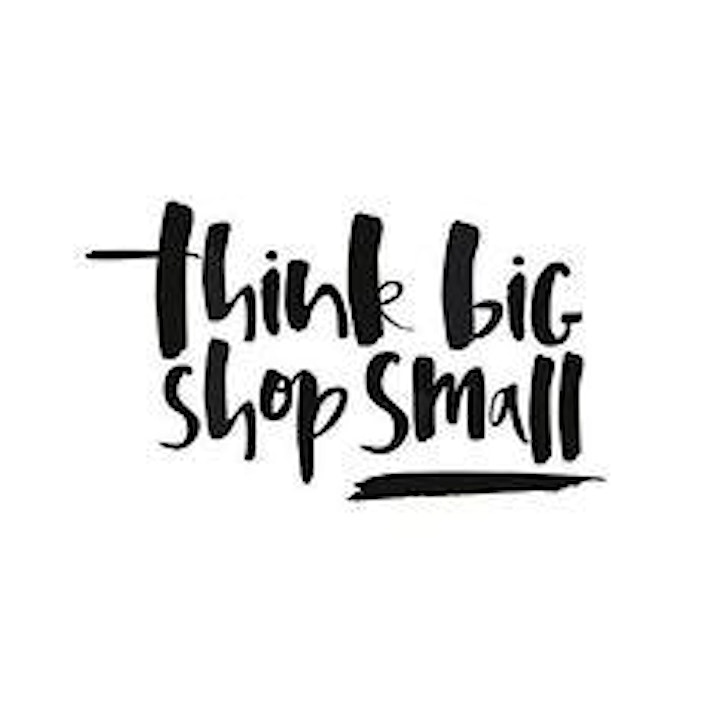 Date and time
Location
Refund policy
Organizer of Grants and Opportunities for Small Businesses
Coach Niquenya is a Master Business Coach, Life Skills Strategist, Speaker, Trainer, Author and small business consultant with over 20 years' experience specializing in transforming dreamers into successful entrepreneurs and leaders into effective agents of change. She specifically seeks out people with bigger-than-life visions who want to stop wasting time, monetize their talents, and finally generate the revenue their brilliant ideas truly deserve. As a result of working with Coach Niquenya, small business owners get connected to their passion, purpose, people and processes to propel them to profit and productivity faster than they ever could on their own.