Event Information
Refund policy
Contact the organiser to request a refund.
Eventbrite's fee is nonrefundable.
There are £100,000's of grant funding available to Startups in the UK but how can you benefit? This workshop will tell you how ...
About this event
There are £100,000's of grant funding available to Startups in the UK but how can you benefit? This workshop will tell you how to fund your startup and save your precious equity!
Michael Clouser, MBA, MSc/PhD and CSO at The Startup Race Ltd. will be delivering a Grant Writing Workshop for Startups.
The Workshop will answer the following questions that many innovative startups in the UK have:
What are the sources of grants for Startups in the UK?
What strings are usually attached to grants?
How do we go about identifying grant opportunities?
What are the major platforms for grant opportunities in the UK?
How do we form partnerships with non-profit, educational institutions and other organizations in pursuing grant opportunities?
How do we go about applying for a grant?
How do we write a good grant application?
Do we need to hire a specialist to write our grant proposal?
What organizations might assist us in better grant writing?
In addition, the workshop will provide for interactive grant writing practice and feedback, as well as peer-to-peer interaction, and some level of customization for the subgroups in the audience.
The fees for the workshop are £99.00 and include a workbook.
The workshop is complimentary for our VIA and VIP members.
Our League of Entrepreneur members can attend for a 50% discount.
The workshop will be six hours in total over an eight hour period on Wednesday the 6th of October, 2021
WHO IS THIS EVENT FOR?
Entrepreneurs who want to get £100,000's of grant funding
Members of the Virtual International Accelerator
Founders who want to find a CoFounder
Entrepreneurs who want to raise investment
Angel Investors who want to find startups to support
-------------------------------------------
Want to watch the recordings of our previous events with famous Startup Founders and Investors?
Subscribe to our YouTube Channel here https://www.youtube.com/channel/UC-oyTgHoL31ygy6gy3JBr-Q/
About the organisers of The League of Entrepreneurs Meetup
The League of Entrepreneurs was Founded in April 2015 by James Shoemark and Michael Clouser who are CoFounders at The Startup Race.
James Shoemark is a Serial Entrepreneur and has been running Peer-mentoring groups for Entrepreneurs since 2010.
Michael Clouser is a Serial Entrepreneur as well. A former venture capitalist in the US, Mike was also with the Edinburgh-Stanford Link and co-founded the Edinburgh Entrepreneurship Club (E-Club). He also organized and coordinated the Scotland-Silicon Valley Link.
-------------------------------------------
Want to follow a step-by-step startup process inspired by Silicon Valley entrepreneurial heroes - Ash Maurya, Steve Blank and Eric Ries?
Check out our guide, resources and global community of Entrepreneurs and Investors here:
https://thestartuprace.com/the-league-of-entrepreneurs/
Want to benefit from our free pre-accelerator programme on Leanstack (save £1,200/year)
Sign up here https://leanstack.com/startup-race/free-pre-accelerator-for-2021
------------------------------------------
Photography and recording at events
By attending an event we reserve the right to take photography and record footage of the event. If you don't want to be included, please let us know.
Contacting you post event
By agreeing to attend an event, we reserve the right to contact you post event. If you do not wish to be contacted, please let us know
-------------------------------------------
Want to help us form strong CoFounding Teams in Edinburgh by sponsoring our events?
You can then:
Display your company banner and literature at our events
Pitch your services to all the Entrepreneurs in the room
Be recommended to our online community
Follow up with potential customers
Sign more business
Please contact us via www.thestartuprace.com to discuss it further
Date and time
Location
Refund policy
Contact the organiser to request a refund.
Eventbrite's fee is nonrefundable.
Organiser of Grant Writing Workshop for Innovative UK Startups
Our Mission is to Find and Empower Neo's
If you've not seen The Matrix, Neo's are people who have a special ability and role to play in making the world a better place.
Specifically, The Startup Race aims to empower entrepreneurs to create a successful startup more quickly and easily wherever they are in the world.
To achieve this mission, The Startup Race motivates the world's smartest serial entrepreneurs and startup founders to redefine the definitive path to startup success and then it shares this knowledge with normal entrepreneurs and startup founders around the world.
The Origin Story
The Startup Race was born in the autumn of 2015 as a result of a conversation between startup founders based in Edinburgh, Scotland who wanted to gamify the startup process to help themselves and others.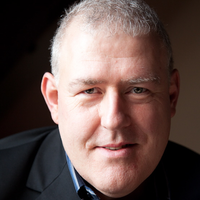 James Shoemark – CEO
This was because they believed that:
Problem #1 – 95% of Startups fail because Founders spend too much time overbuilding a 'Solution' nobody wants.
And
Problem #2 – 95% of Startups fail because too many Founders get investment based on their charisma and story-telling abilities rather than their ability to generate revenue from their customers.
Since then the team has grown to include: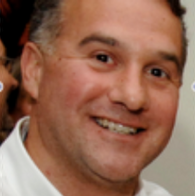 Michael Clouser – Serial Entrepreneur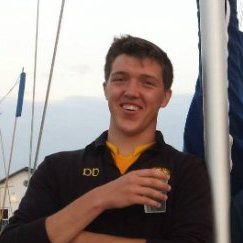 Dan Drummond 
Our believers and advisors include: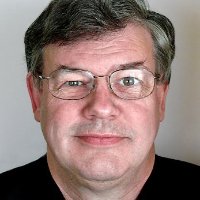 Ian Ritchie – Serial Entrepreneur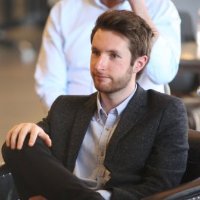 Bruce Walker
If you too believe in the idea and want to help us change the world, please get in touch here 
http://thestartuprace.com/contact/