Description
Registration deadline extended! Seats available!
Don't miss this last training event for 2017 with Dr. Bev Browning!
WORKSHOP SPONSOR: GRANT WRITING TRAINING FOUNDATION
For questions and information, contact Dr. Bev Browning @ 480-768-7400 or email: drbeverlybrowning@gmail.com.
Please DO NOT contact the city of Goodyear about this event!
---
This comprehensive hands-on fast-moving boot camp covers writing the critical, high point review sections of a sure to win grant application/proposal. Bring your project ideas and supporting documentation to complete 95% of your proposal narrative at the boot camp!
Continuing Education Units: The Grant Writing Training Foundation is an approved training provider for the Grant Professionals Association (GPA).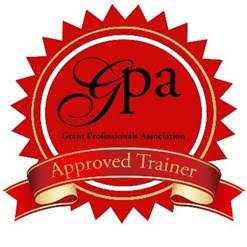 What will be covered in this exciting session with Dr. Bev Browning, CSPF?
Reviewing grant writing formats

Writing the capability statement

Writing the statement of need

Writing a program design, developing a logic model and planning the evaluation process

Writing the sustainability statement
How can you come prepared for Grant Writing Boot Camp Express?
Bring a computer (have it charged and bring your power cord); no handwriting materials will be available.

Bring information on your grant writing project including: organization's background/history; current programs and activities; the needs of the community where you provide services; writing paper for additional notes, and a pen/pencil for writing, if needed.
What's included in your registration fee?
USB drive with copy of PPT - Grant Writing for Dummies - 6th Edition textbook - Bottled water - Morning and afternoon snacks - Entry into grand prize drawing for an HP Laptop, Touchscreen, 2-in-1 with Windows 10 Home. You must be present until the end of the workshop to qualify for the prize drawing.
Sorry, no purchase orders will be accepted. NO REFUNDS: If you pay and are unable to attend, you can designate a substitute attendee or receive a copy of the handout materials on a USB drive.

Information about the trainer: Dr. Beverly A. Browning has resided in the Valley of the Sun since 1995. She has over 43 years of highly successful grant writing experience and is the author of 42 grant writing-related books. Dr. Browning teaches three grant writing and consulting classes online for www.ed2go.com. Worldwide, her consulting clients have received over $430 million in grant and contract awards. Dr. Browning is a highly sought-after keynote speaker and trainer.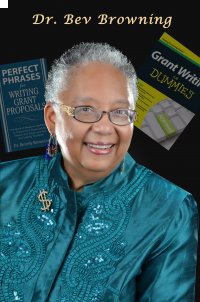 Dr. Browning is available for contracted grant writing services (nonprofits and units of government) and onsite service provider-specific board, staff and volunteer training.