Granite State IIA Winter Training Event: Fraud & Risk Management
Description
Please join the Granite State IIA for our December Training Event: Fraud & Risk Management on Monday, December 4th!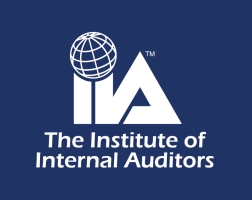 Fraud is inevitable; a "guarantee" in every organization. The question to answer is when and to what extent. Every organization has Fraud Risks and while current regulations require a Fraud Risk Assessment (FRA), best practices make a specific FRA a necessity and imperative to organizational success. During this interactive seminar you will design your Anti-Fraud Program, including COSO usage, Anti-Fraud Policies, Fraud Risk Management processes, Fraud Investigation standards, and Anti-Fraud Controls Testing.
We are pleased to host this event, featuring speaker Raven Catlin, CIA, CPA, CFSA, CRMA. Raven is a globally recognized speaker and instructor in risk management and internal audit. She possesses over 20 years of diverse internal audit experience and risk management, and 16 years of instructing and facilitating a variety of courses. With this diverse experience, she "helps professionals add dimensions to help them grow for a successful future©".
This full day event will offer attendees 7 CPEs.
We hope to see you there!