Granite State IIA Spring Event: Total Quality Auditing
Description
Please join the Granite State IIA for our SpringTraining Event: Total Quality Auditing on Friday, March 29th!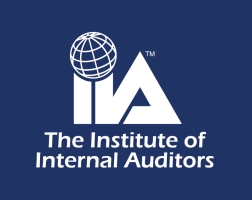 Total Quality Auditing
Ethics – We do an Ethics Quiz which leads to good discussion around what are ethical blind spots to look for when auditing. We also start building our leadership philosophy as individuals, adding ethical components.
Standards of Conduct – We discuss examples of mission statements and values and how auditors can review the fundamentals of their organizations during audits of culture and within operational audits. We also continue building our leadership philosophy as individuals, adding our own value components.
Customer Feedback – I have everyone do an exercise around assessing themselves and then how their customers would assess/rate them, and discuss how we "close the gap".
Lean Audit Techniques – I have an "Audit Value Proposition" mapping document we use to break up into groups and dissect an audit as a case study and how we can be more "lean" in our audits.
Balance – We go through a "what if this is my own Company" exercise. It points out how we would treat our job as Internal Auditors better if we treated it like our own Company. Shows that we would focus more on what the customer wants (consulting).
Leadership/Grit – We do a "How Gritty are You" assessment. We then complete our leadership philosophy as individuals, with ethics, values, and leadership qualities we have identified throughout the day. A formal leadership philosophy is great take-a-way for anyone. It changed my career!
TQA overall – I have an overall "TQA Assessment" that helps you determine at the end what steps you need to take to become a Total Quality Auditor.
AGENDA
Registration, Breakfast
Introductions me and YOU
Deming and Total Quality Management overview
Ethics and your organization/Auditing Ethics
Ethics and YOU/Blind Spots
Standards of Conduct/Auditing Culture and Values
LUNCH
Customer Feedback/Surveys/Techniques
Lean Audit Techniques/Audit Value Proposition
Balance of Audit, Risk, and Consulting
Auditing with great leadership and GRIT
CONCLUSION and TQA ASSESSMENT
This full day event will offer attendees 7 CPEs including 2 Ethics CPEs. Lunch & breakfast will be provided.
We hope to see you there!