Description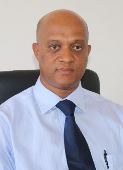 A Comunidade Cabo Verdiana nos Estados Unidos é convidada a participar no primeiro grande encontro do novo Ministro dos Negocios Estrangeiros e Comununidades, Dr. Luis Filipe Tavares, a ter lugar sábado, dia 24 de Setembro às 4:00Horas da tarde no War Memorial em Brockton (156 West Elm Street)
Uma oportunidade para também se inteirar do programa do novo governo, particularmente no que concerne à emigração, e conhecer o novo Consul Geral de Cabo Verde nos Estados Unidos, Hercules N. Cruz.
Este encontro é organizado em estreita colaboração com a Associação Cabo Verdiana de Brockton
Para mais informações, favor contactar: Gunga Tavares
617-353-0014 ou pelo email: cgcvbost@aol.com
---
---
The Cabo Verdean Comunity in the United Satates is invited to participate in the first open meeting with the new Minister of Foreign Affairs and Communities, Dr. Luis Filipe Tavares. The meeting will be held September 24, Saturday, at the War Memorial in Brokcton (156 West Elm Stree).
An opportunity to learn about the program of the new Cabo Verdean Government, particularly about immigration, and also meet the new Consul General in the United States, Hercules N. Cruz.
This meeting is being organized in collaboration of the Cabo Verdean Association of Brockton
For more information, please contact: Gunga Tavares,
617-353-0014 or by email: cgcvbost@aol.com