Description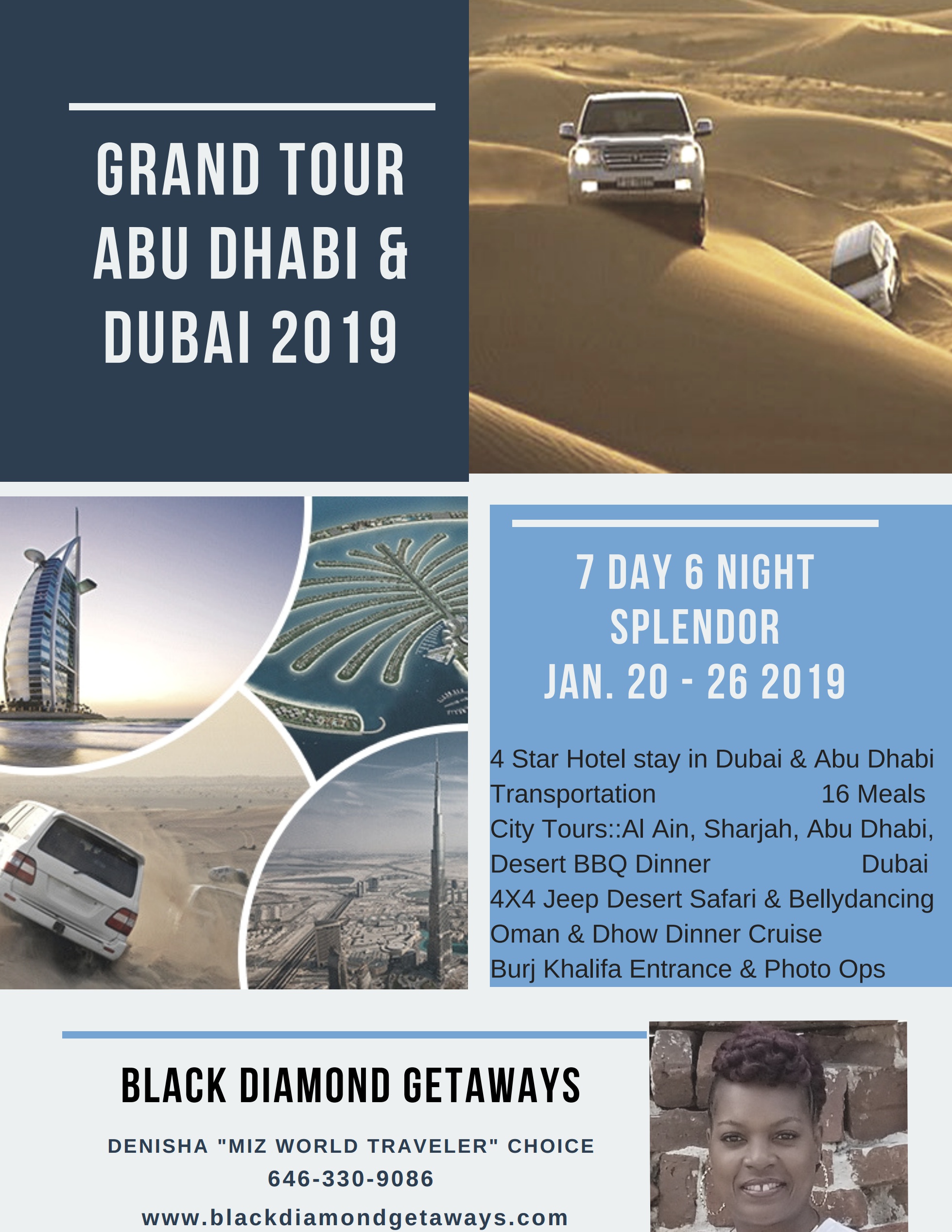 I don't know of anyone who doesn't love Miami and Cancun and let's not talk about DR. I know the stories can go on for days and don't get me wrong those are some great times but if you're like me and have traveled to many of those islands a few times then you're ready to see another destination.
Friends started calling me Miz World Traveler and I decided to keep it. I have been introduced to traveling as a young child by my parents and my travel bug is on fireee. I literally can't wait to get to Dubai so if you're ready to make your mark in the East then join me and a whole lot of others. Group trip to Dubai 2019! You're Invited! see the website for more details www.blackdiamondgetaways.com and click on the Dubai tab.
This trip was created with you in mind so be sure to check it out. Low payment deposits and no penalties for late or missed payments. Also enjoy the ability to pay down over time just be sure to be paid in full by Oct. 2018 Forward any questions to blackdiamondgetaways@gmail.com
Black Diamond Getaways Where Luxury and Value Matters the Most.