Description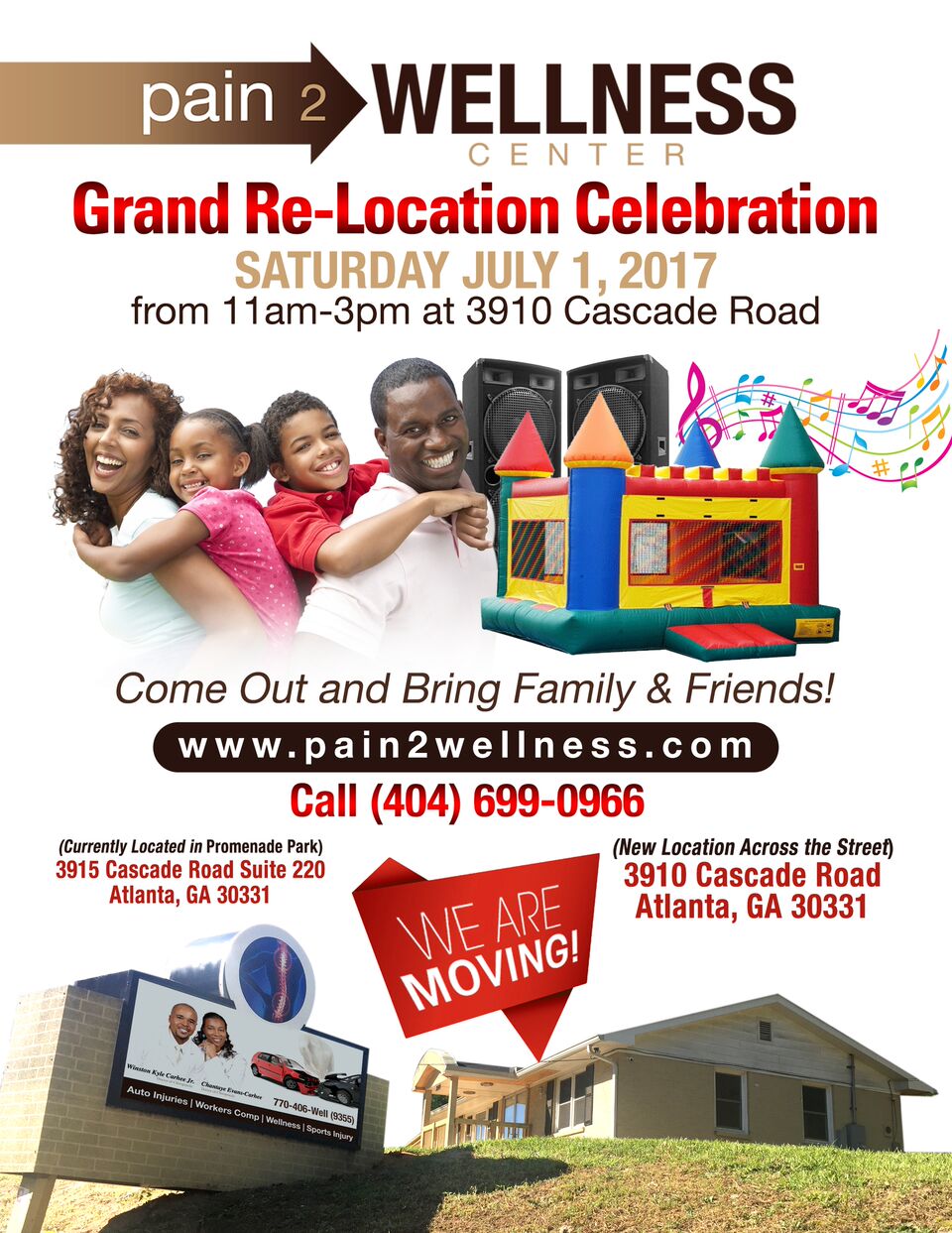 ATLANTA, GEORGIA July 1, 2017: A big move to a bigger and better facility. Join the Chiropractors at Pain 2 Wellness, as they move into and all new location. We are celebrating the American Dream, of ownership on the premises new facility. It is a Grand Re-Location Celebration, complete with food, beverages, entertainment and fun. There are vendor tables and openings for more food sponsors. This is a great way to reach the community, this is a community event.
Pain 2 Wellness will now conveniently be located in the prominent business area of Cascade Road, less than three minutes away from 285 North and 285 South. This location is also the address where everyone will be able to enjoy the day with your friends and family.
Event Address: 3910 Cascade Road, Atlanta, GA, 30331
This is a win for the entire South Fulton Atlanta Community and we want to kick it off with a proper solute to the city that has continuously supported the Chiropractic office, over the years. This event allows the community to connect with us in a more intimate fashion as we open the doors of our new facility. Everyone is welcome and all press, media and bloggers are welcome. Any press will be asked to submit a copy of their content and opt-in privileges for any content created or published at (404) 337-9546. Vendors call the this number as well for booth space information.

See you there!

---
A PASSION FOR HEALING PEOPLE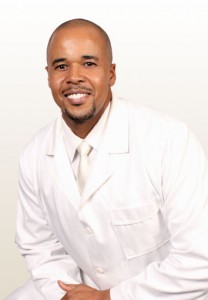 Dr. Winston Carhee is founder and director of Pain 2 Wellness Center, L.L.C. located in SW Atlanta, GA. Dr. Carhee completed his pre-medical training from Morehouse College, received his Doctorate of Chiropractic degree fromLife University, and holds post-graduate certifications as a Chiropractic Sports Physician (American Chiropractic Board of Sports Physicians). He is licensed Doctor of Chiropractic in good standing with the State of Georgia. Dr. Carhee is extremely active throughout the community serving as Past President of the Cascade Business and Merchants Association, organizing Chiropractic Service at the Hosea Feed the Hungry and Homeless, Past-President of Sandtown Community Association, Georgia Chiropractic Association's Board of Directors, Past-Chairman of the Georgia Chiropractic Association (GCA) Political Action Committee, Chiropractic Summit – Government Relations Committee, The Past-President of the American Black Chiropractic Association and a member of the Foundation For Wellness Professionals. He routinely speaks throughout the county at local schools, businesses, and gyms.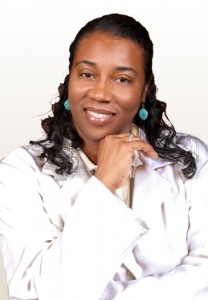 Dr. Chantaye Carhee received her pre-medical training from University of Alabama Birmingham, received her Doctorate of Chiropractic degree from Life University, and joined Pain 2 Wellness Center in 2007. Dr. Chantaye specializes in nutrition, chiropractic pediatrics and Maternal Care as well as promoting the active care of our seniors.In addition to practicing full time, Dr. Carhee routinely participates in continue education seminars and conduct research, that enables them to provide their patients with the most advanced, sophisticated services available in natural healthcare today. She also successfully manages the Carhee Household which includes two young boys (Winston 4 yo and William 3 yo).