Grand Rapids Biodigester Project & Founders Brewing Co. Tour
About this Event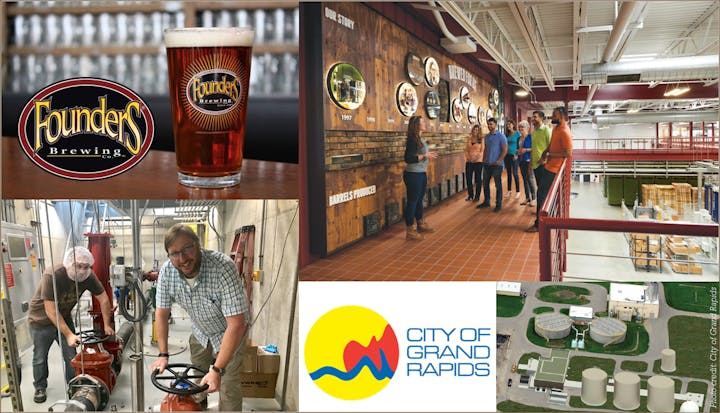 Brian Vu, Water Resource Recovery Facility Assistant Superintendent for the City of Grand Rapids, will provide details of the new biodigester being built to handle the growing influx of commercial wastewater from companies such as Founders.
From Founders, EHS Manager, Cody Green, and Sustainability Coordinator, Liz Wonder, will cover Founders integration with the concentrated waste line and future biodigestor, current environmental programs, aspects and impacts, and their larger sustainability efforts.
Following these presentations will be an opportunity to tour Founders. Stay to network and enjoy appetizers and beverages (one complimentary drink ticket included). Presentations will take place from 3:00-4:00 PM, networking and tours from 4:00-6:00 PM.