Grand Opening - THE SMALL BIZ SOCIETY -- Make HERstory - - FREE - SAN
Description

This Group is for...
Aspiring Entrepreneurs!!
You are ambitious go-getters who have the desire and drive to take your idea, passion, and talent and share them with your local community and/or the world.
Or you might have dove in head first and got your new small biz started, for which you should be proud. However, you're starting to feel in your gut there are some gaps.
Either way, you understand that success is something you work towards.
But you know that ideas and passion aren't enough to sustain you long term. And you aren't afraid to seek the trusted support to put you on the right path. This is also the home of Dream Launcher's Academy and Get Bizy Club.
You value learning and want the right tools, simple tools, to get it right the first time. And being with like-minded individuals makes it even better. Here in the Small Biz Society, you have a safe place to discuss your thoughts or issues, uncover the unknown, overcome the overwhelming, take on the fears, strengthen your self-worth, and prepare to be financially able to launch your new business. Together I help you discover who you are, try new things, get useful resource and tips,
Throughout the year you get to participate in
5-day challenges

Masterclasses

Masterminds ( Accountability Groups)

Live mini coaching with me

Insights from successful business owners of all kind (big, small, short and tall, women, men, young and old, international and local)

Wow!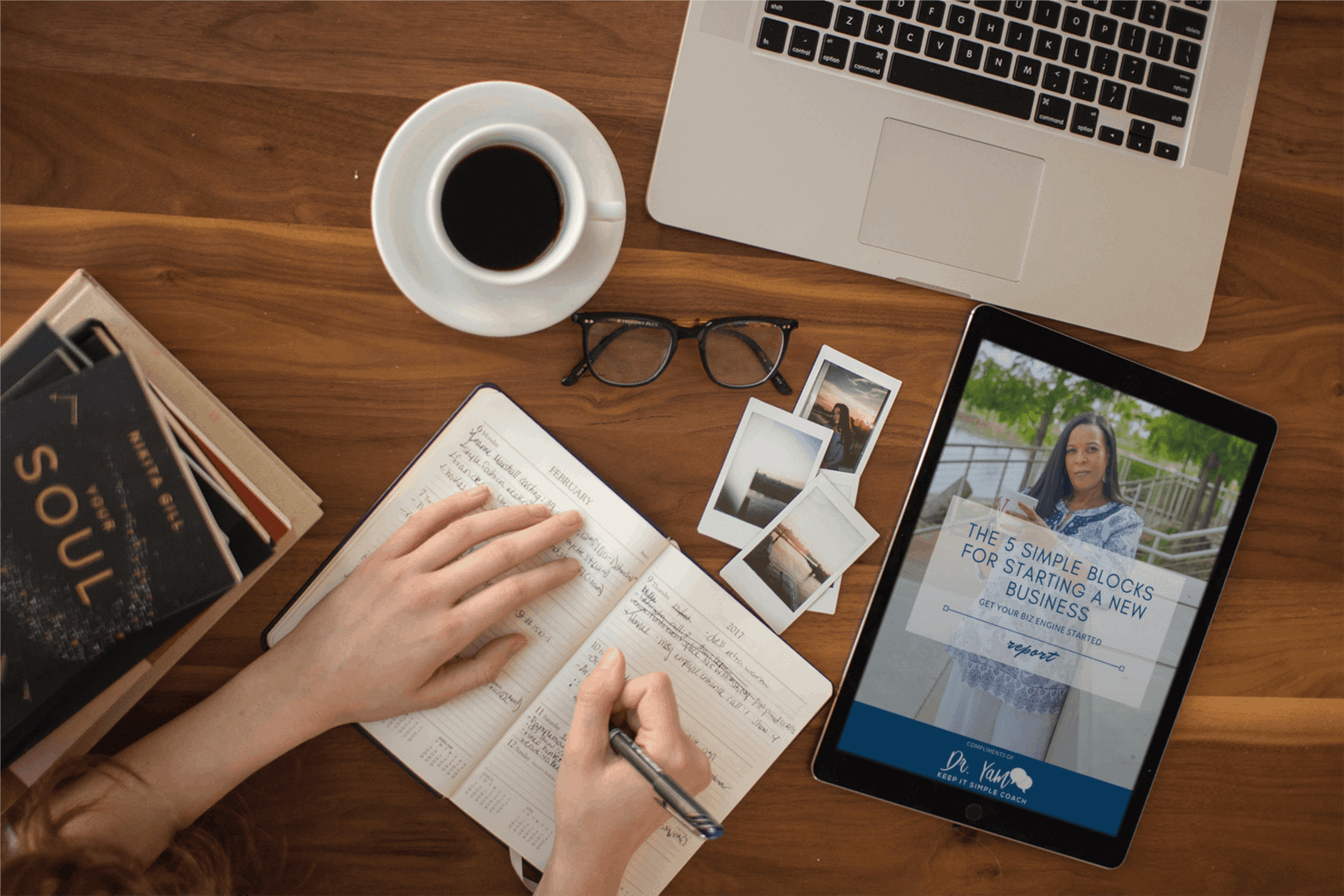 Sometimes thinking of becoming a business owner can be scary and lonely. I get it.
Yes - you are in the right place, my friend. I take you from mindset to money making.
Hey - I'm your host Yamilette aka Dr. Yam, your Keep It Simple Coach. No, I'm not a medical doctor but I've earned my formal doctorate in leadership and education and my resilience doctorate over the years of working for myself and others. I'm here to add value. To give you the simple tools, systems, and structures that are going to help you plan, build, and sustain your small biz with confidence and get results. And affordable at that:) No wallflowers here!
Don't forget to grab your copy of my FREE 5 Building Blocks Checklist inside the group - it is a great bit of information to get your biz juices flowing!
Bonus for the first 21 Inaugural Members (If you read this far - grab an Inaugural Ticket NOW!!)
Read, Pin, Tweet, Follow, Share my weekly blog. I can't wait to meet you!!