Grand Opening of the Latvian Chamber of Commerce for the United Kingdom
Description


Latviešu Tirdzniecības un Rūpniecības Kameras Lielbritānijai oficiālā atklāšana

10:00-11:00 Reģistrācija / Kafija un vieglas brokastis. Papildus varēs nobaudīt Aigara Opihtina sēklu maizi Bez Rauga + lauku speķis

Atklāšana
11:00 Helmuts Meškonis - Latvian Chamber direktors
11:10 Revd. Elīza Zikmane
11:20 Aivars Sinka - Daugavas Vanagu valdes priekšsēdētājs
11:35 Guntis Rubīns - LIAA pārstāvniecības vadītājs Lielbritānijā

Prezentācijas
12:00-12:45 Pavel Sizov - Making Tax Digital (MTD) from 1st April 2019
13:00-13:45 Dace Gaile
14:00-14:15 Jolanta Priede - Fun izloze - pārsteigums :)


14:15-15:00 Pusdienas - Sushi, siera groziņi un citi kulinārijas labumi (bez maksas visiem apmeklētājiem) no Jolantas Priedes


15:00-15:45 Diplomēts ķīmiķis Kārlis Pētersons (Latvija). Tēma: Zinzino - Mūsdienu uzturs un tā ietekme uz veselību
16:00-16:45 Anita Pelnēna - Beauty of Art & ACN- provider of essential services in UK
17:00-17:45 Daniela Utane - Giving For Latvia un Spring Capital


18:00-19:00 Mūzika - Ar savām orģināldziesmām uzstājas Ilze Derkusova
19:00-20:00 Tradicionālas latviešu vakariņas
20:00-23:30 Neformālas sarunas Balzāmbārā
---

The Grand Opening of the Latvian Chamber of Commerce for the United Kingdom
10:00-11:00 Registration / Coffee an light breakfast. Additionally you will be able to enjoy bread without yeast baked by Aigars Opihtins.
Grand Opening
11:00 Helmuts Meškonis - Director of Latvian Chamber
11:10 Revd. Eliza Zikmane
11:20 Aivars Sinka - Council Chairman of Daugavas Vanagi
11:35 Guntis Rubīns - UK LIAA Chairman

Presentations
12:00-12:45 Pavel Sizov - Making Tax Digital (MTD) from 1st April 2019
13:00-13:45 Dace Gaile
14:00-14:15 Jolanta Priede - Fun draw - surprise :)
14:15-15:00 Lunch - Sushi, cheese baskets and other culinary goods (free for all the atendees) from Jolanta Priede

15:00-15:45 Academic Chemic Karlis Petersons (Latvia). Topic: Zinzino - Modern food and its impact on health
16:00-16:45 Anita Pelnēna - Beauty of Art & ACN - provider of essential services in UK
17:00-17:45 Daniela Utane - Giving For Latvia and Spring Capital


18:00-19:00 Music - Original songs of Ilze Derkusova
19:00-20:00 Traditional Latvian supper
20:00-23:30 Informan conversations at Balzambars
---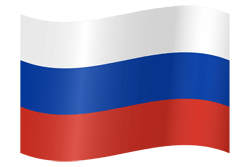 Официальное открытие Латвийской торгово-промышленной палаты в Великобритании
10: 00-11: 00 Регистрация / Кофе и легкий завтрак. Кроме того, можно будет попробовать хлеб Aigara Opihtina (с семечками, без дрожжей).
Oткрытие
11:00 Helmuts Meškonis - директор Латвийской палаты
11:10 Reverend Elīza Zikmane - United London Latvian Lutheran Church
11:20 Aivars Sinka - председатель правления Даугавас Ванаги
11:35 Guntis Rubīns - Руководитель представительства Латвийского Агентства Инвестиций и Развития (LIAA) в Великобритании
Презентации
12:00-12:45 Pavel Sizov - Making Tax Digital (MTD) from 1st April 2019
13:00-13:45 Dace Gaile
14:00-14:15 Jolanta Priede - веселая лотерея - сюрприз :)
14:15-15:00 Обед - суши, тартолетки и другие кулинарные вкусности (бесплатно для всех посетителей) от Jolanta Priede
15:00-15:45 Дипломированный химик, Kārlis Pētersons (Латвия). Тема: Зинзино - Современная питание и ее влияние на здоровье
16:00-16:45 Anita Pelnēna - компания Beauty of Art & ACN
17:00-17:45 Daniela Utane - Giving For Latvia, Spring Capital
18:00-19:00 Музыкальная программа. Илзе Деркусова выступает со своими оригинальными песнями
19:00-20:00 Традиционный латышский ужин
20:00-23:30 Неформальные беседы в баре Balsam
Facebook event link: https://www.facebook.com/events/586549138446736/