Grand Opening - Moms Spectrum Oasis
About this Event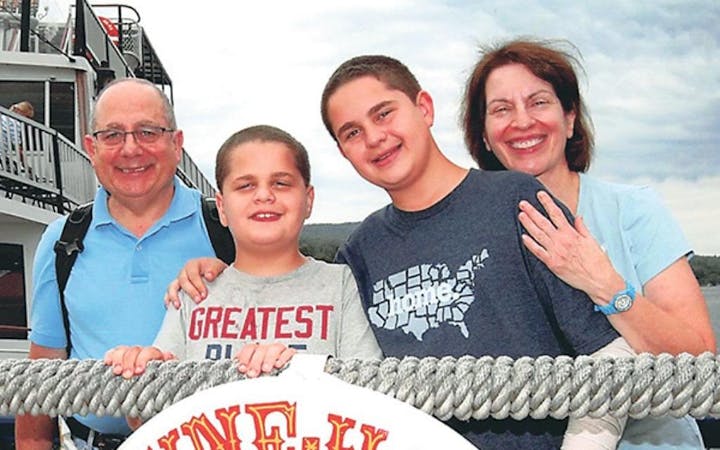 We are the autism moms' anti-isolation location,
a center for guidance, community, inspiration and support
FLORHAM PARK, NEW JERSEY, APRIL 2ND, 2019-- Moms Spectrum Oasis, LLC (MSO) is pleased to announce its Grand Opening will be held at 30 Columbia Turnpike, Florham Park, NJ, 07932, on Autism Awareness Day, Tuesday, April 2nd, 2019 from 6:00pm-8:00pm.
Moms Spectrum Oasis LLC was founded as a legacy of love by an autism mom, Heidi Rome, to make the autism journey less isolating, overwhelming and scary for moms of kids on the spectrum. Her "Create a Bright Future for Your Autistic Child of Any Age" system, combining 1:1 coaching support and group programming, nurtures and equips these warrior moms in their noble mission to help their kids fulfill their own unique potential.
"As the mom of a child with severe, nonverbal autism, I get it. The autism journey is hard and stressful, especially without a compassionate, experienced human GPS to talk to and get you moving on track toward the goals you want. I wanted to become the mentor I had needed so desperately, but didn't have, when we got Ethan's diagnosis over a decade ago. Moms Spectrum Oasis is the fulfillment of that dream. I'm so excited to now help other autism moms feel supported, confident, strong and prepared, whatever challenges comes their way", said Heidi Rome, MBA, Autism Moms Coach and Founder of Moms Spectrum Oasis.
Program agenda
6:00pm-6:30pm Networking and light refreshments
6:30pm-7:00pm Video presentation: Pam Tepper, Autism Mom Vlogger
7:00pm-7:30pm Moms Spectrum Oasis Introduction: Heidi Rome, MBA, Autism Moms Coach and Founder
7:30pm-8:00pm Q&A and more networking
All who care about supporting the devoted moms within the autism community are welcome!
Moms of autistic children of any age (i.e., under-21 and 21+)
Family and friends looking for ways to support Mom, day-to-day and in the long term
Professionals who provide specialized therapies and so many other services to autistic kids, and want to support their moms
Community leaders and officials eager to stand up for their special "peeps"
Organizations seeking speakers to educate their staff and members about issues related to being the mom of an autistic child from different perspectives; e.g., personal, family, sibling, parenting, societal, global, spiritual