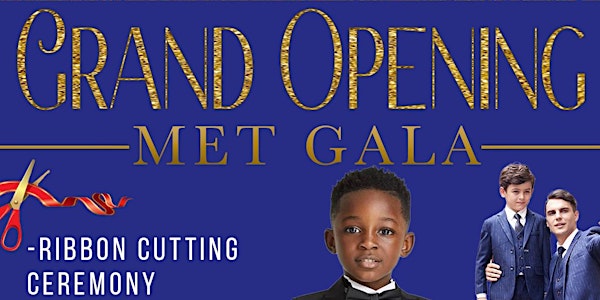 Grand Opening Met Gala For Alopecia
Grand Opening/Met Gala for Alopecia Awareness
When and where
Location
3710 SW Trafficway 3710 Southwest Trafficway Kansas City, MO 64111
About this event
Experience Beauty Bar x Such A Lady Clothing GRAND OPENING/Met Gala For Alopecia
Grand Opening event for the Experience Beauty Bar x Such A Lady Clothing
Official Launch of GROWING HANDS FOUNDATION a newly formed non-profit organization raising awareness, educating and advocating for those who deal with Alopecia with a preference for the youth.
#AlopeciaTogether A portion of all proceeds will be donated to charity.
This year's charitable grantee will be St. Jude's Hospital
Various Ticket Types (1) make a donation (2) purchase a ticket (3) 2 PM - 4 PM FREE ticket option available
ORDER OF SERVICES: MET GALA ATTIRE PREFERRED YET NOT REQUIRED
Small Bites and Beverages will be served.
2 PM - 4 PM (Child Friendly)
Ribbon Cutting Ceremony
Activities For Children
Youth Wig Raffle and Fundraiser
Best Dress Contest
Official Press Release for Growing Hands Foundation and Donation provided to St. Jude's Hospital
Free Entry
5 PM - 9 PM (21+)
Wig Raffle and Fundraiser
Best Dressed Contest
$10 Entry
What is Alopecia? Alopecia areata is a common autoimmune skin disease, causing hair loss on the scalp, face and sometimes on other areas of the body. In fact, it affects as many as 6.8 million people in the U.S. People of all ages, both sexes and all ethnic groups can develop alopecia areata. It often first appears during childhood and can be different for everyone who has it.
Thank you for supporting this worthy event!