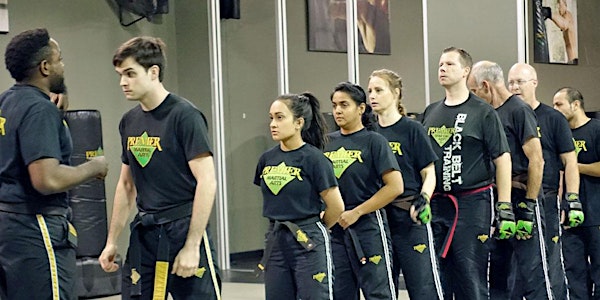 Grand opening free Adult & Teen Krav Maga class.
Adult Krav Maga grand opening seminar
When and where
Location
Premier Martial Arts Ashburn 43800 Central Station Drive #Suite 125 Ashburn, VA 20147
About this event
Save the date. August 20th, 2022 9 AM to 10 PM we are having a free adult Krav Maga seminar.
Free grand opening event.
In this hands-on self-defense workshop series, instructors will teach our guests striking and grappling techniques from our Krav Maga curriculum. Learn multiple ways to throw a punch, how to escape hair pulling and chokeholds, and practice fight techniques in safe environment.
There will also be prizes and special discounts for those wishing to sign up after the free class.