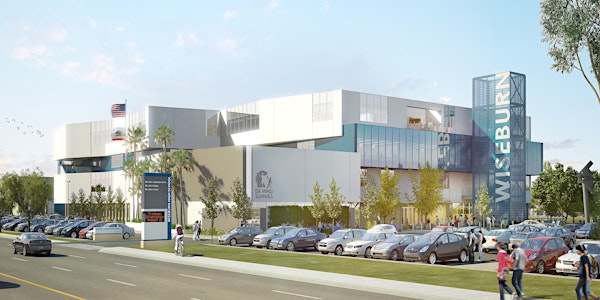 Grand Opening Celebration - Wiseburn High School, Home of Da Vinci Communications, Da Vinci Design, and Da Vinci Science
When and where
Location
201 North Douglas Street El Segundo, CA 90245
Description
Wiseburn Unified School District and Da Vinci Schools cordially invite you to celebrate the culmination of our dream - the Grand Opening of the Wiseburn High School building, home of Da Vinci Communications, Da Vinci Design, and Da Vinci Science. This seven-year, $160 million project in El Segundo provides the Wiseburn community and beyond with an innovative 21st century learning facility that is the crowning achievement of one of the most successful School District/Charter School partnership collaboratives in the country.
Grand Opening Celebration
Saturday, December 9, 2017
10:00- 11:00 AM - Grand Opening Ceremony
11:00 AM- 1:00 PM - Open House
201 N. Douglas Street, El Segundo, CA 90245
Free Parking will be available on site and at:
Karl Storz, 2151 E. Grand Ave., #100, El Segundo Blvd., El Segundo, CA
Millennium Space Systems, 2265 E. El Segundo Blvd., El Segundo, CA
We hope you can join us!