Description
For VIP Bottle Service,
Please Call or text 415-636-0029
Make your journey to The Grand Nightclub on Saturday, October 28th as we bring THE GRAND OF THRONES and the 7 Kingdoms to life with $20,000 in Halloween Props and Decorations. Drogon, Rhaegal and even the blue-eyed wight/white walker dragon Viserion will even be in attendance! Who knows, perhaps the Mother of Dragons will make an appearance ;)
This will be a sold out event. Please make sure to purchase your presale tickets and VIP Bottle Service Package before we sell out! HALLOWEEN IS COMING VIP Bottle Service is strongly encouraged for this event for the ultimate Grand of Thrones experience!
Halloween costumes are required to gain entry into this event!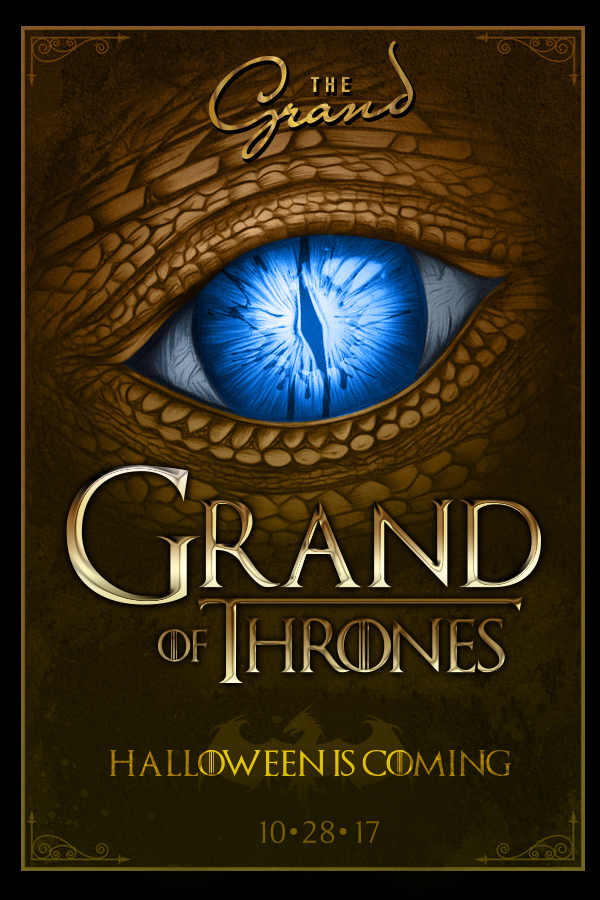 520 4th Street I San Francisco I www.grandnightclub.com
For more information, please email: info@grandnightclub.com
VIP Bottle Service Reservations, Call or Text 415-636-0029