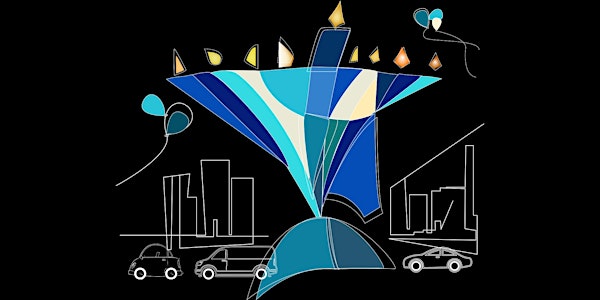 Grand Menorah Lighting at the Summit
Join us for the Drive-In Grand Menorah Lighting at the Summit!
When and where
Location
REI Parking Lot at the Summit 335 Summit Blvd Birmingham, AL 35223
About this event
UPDATE: Due to the high community spread of Covid-19, we are only letting ticket holders into the REI Parking Lot. We encourage you to watch the event live on Chabad, the J, or the Federation's Facebook page. Thank you for helping keep our community safe!
Join us in the REI Parking lot at the Summit for a Drive-In Grand Menorah Lighting! Enjoy socially distanced Chanukah festivities from the trunk of your car with balloons, tall bikes, fire jugglers, latkes, donuts, and more! Tickets are free but required so we can ensure social distancing. ONLY ONE TICKET PER CAR REQUIRED.
Please come and park at 5:00 PM, so we can ensure the safety of all participants in the parking lot. Entertainment will start at 5:15 PM.
A Project of Chabad of Alabama, LJCC, Birmingham Jewish Federation and Karl and Gladys Friedman LJCC Fund of the Birmingham Jewish Foundation.
WHAT IS THE GRAND MENORAH LIGHTING ALL ABOUT?
We want to go out and celebrate Chanukah, but we want to be safe. Come in your car with your family. Each car gets a space for parking and a space to get out of the car and sit on the side and hang out with your family.
HOW DO I GET A TICKET?
Tickets are only available online at www.menorahlighting.com. ONLY ONE TICKET PER CAR NEEDED.
WILL TICKETS BE ISSUED AT THE GATE?
We expect all tickets to be sold in advance so get yours early. If tickets remain on the day of the event, they will be issued via menorahlighting.com
 I GOT A TICKET, BUT I LOST IT OR HAVEN'T RECEIVED IT. WHAT DO I DO?
Please email office@chabadofalabama.com for assistance with tickets.
HOW MUCH DOES IT COST TO ATTEND?
There is no cost to attend the Grand Menorah Lighting, but we ask that you get a ticket for your car, so that we can ensure we can maintain social distance and celebrate safely!
ARE KIDS ALLOWED?
Yes! The Drive-In Grand Menorah Lighting was designed to accommodate families, and kids are welcome. 
CAN WE COME AND GO FROM THE EVENT?
Not during the Menorah Lighting. We ask that you come at 5:00 PM to park, and the event will start at 5:15 PM. Once you're parked in your space, barring an emergency, exit will not be allowed until the Menorah Lighting has ended at 6:00 PM. If you have an emergency, please notify an Grand Menorah Lighting Marshall immediately.
WHAT IF WE ARE RUNNING LATE?
We encourage you to arrive before the start of the Grand Menorah Lighting; however, if you arrive late, our parking attendants will direct you to a parking space as quickly as possible.
ARE PARKING SPACES ASSIGNED?
No. All tickets are General Admission and will not be assigned prior to arrival. Upon arrival, attendants will assign you a space and direct you for parking. 
CAN I LEAVE THE HATCHBACK OF MY SUV OPEN?
Yes definitely!
DO I HAVE TO STAY IN MY CAR DURING THE SHOW?
No, you will be allowed to be part of the Grand Menorah Lighting from outside the vehicle. Lawn chairs are welcomed. Please stay within your assigned parking area and continue to maintain all social distancing requirements. Please use common courtesy and respect others as we want everyone to enjoy and be safe.
HOW DO I LISTEN TO THE SHOW?
This will be a LIVE event. You will also have the option to hear the Menorah Lighting through your radio in your car or portable radio. Radio station will be given to you when you enter.
WHAT HAPPENS IF IT RAINS?
This is a rain-or-shine event. Safety is always our first priority, so in the event of inclement weather, we will consult with local officials to make the safest decision.
ARE PETS ALLOWED?
Service animals are permitted, but pets are not allowed.
ARE MASKS REQUIRED?
We ask everyone to wear a mask when you are not in your car.