GRAND CROSSING/CHATHAM BACKYARD BARBECUE HOUSING TROLLEY EXCURSION
Description
Tour De Chicago
Join us for our first Extravagant Housing Excursion in Greater Crossing and Chatham on Saturday, April 28th, 2018 at 10:00 a.m. to 1:00 p.m. Red Carpet Barbecue party co-hosted by US Bank, Providing U Motivation to Pursue Success, EMA Realty, and Marki.
Enjoy barbecue, wine, beer on tour throughout these historic Chicago communities.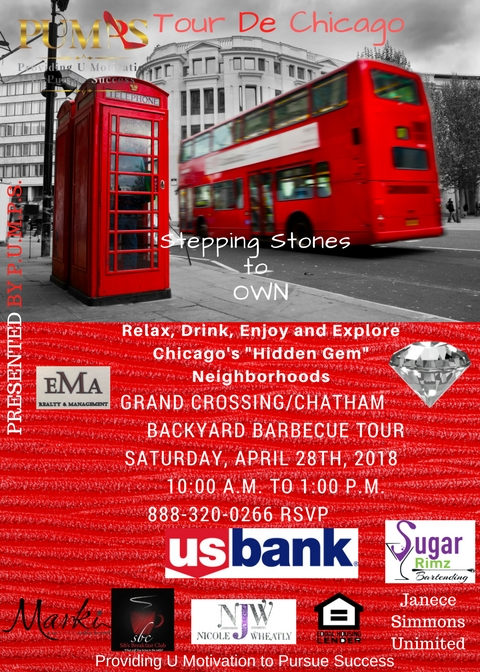 Organizer of GRAND CROSSING/CHATHAM BACKYARD BARBECUE HOUSING TROLLEY EXCURSION
Our program mission is to encourage and support the building of leadership and autonomy through economic empowerment education and motivation that helps one to identify goals, create plans and then reinforce those plans with the belief that one's full potential can be realized.
Providing U Motivation to Pursue Success (P.U.M.P.S) is a nonprofit education and neighborhood revitalization organization that is committed to strengthening neighborhoods and lives through homeownership and business creation.