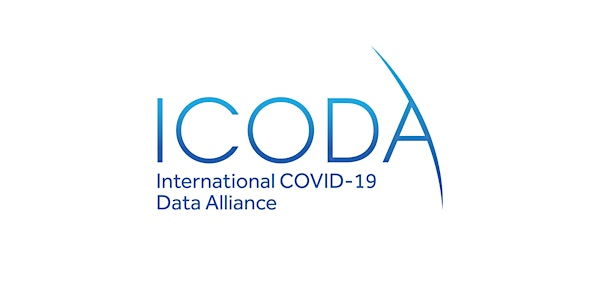 Grand Challenges ICODA COVID-19 pilot initiative - Information Workshop
Please join us for this Information Workshop to learn more about the Grand Challenges ICODA COVID-19 pilot initiative, as well as ICODA.
About this event
Main agenda items for the online Information Workshop:
• An overview of the Grand Challenges ICODA COVID-19 Data Science pilot initiative, and what we are looking for in applications
• An outline of the longer-term vision for the Global Grand Challenges data science initiatives and how this pilot will contribute
• How the ICODA Workbench and tools, as well as other resources that we will make available to grantees, will enable and support the selected research studies
• Further information on the terms of the grant awards and what will be supported
• Significant time to address your questions raised during the workshop.
Note: an email with the direct Zoom link to join the online Information Workshop will be sent out to all registered attendees.
Should you have any questions, please don't hesitate to contact us.