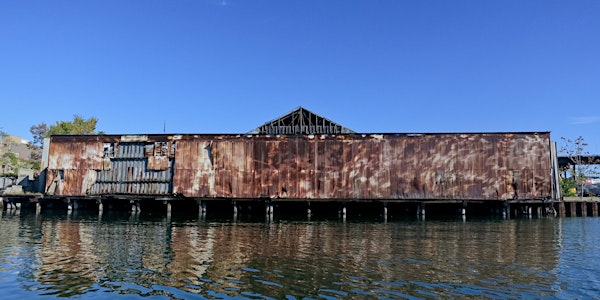 Grand Canal: Recent Photographs Along the Gowanus
When and where
Location
Superfine 126 Front Street Brooklyn, NY 11201
Description
GRAND CANAL: Recent Photographs Along the Gowanus
OPENING: Thursday, April 7, 6pm-8pm
On view at Superfine through Sunday, May 1
Brooklyn photographer Matt Easton captures the abundant light and faded colors of the Gowanus Canal, one of the city's last industrial waterways: Aegean-blue barges tied up at ochre bollards, shipping containers arrayed like paint chips before a grain elevator inscribed with calligraphic black rot, melongreen fuel tanks, sand scows lit red by sunset beneath the rusted green range of the expressway, all in the shadow of a subway forced high above ground by forgotten marshes. This mix of beauty and ruin, sunlight and rust, is the subject of these digital images printed on aluminum.
See images from the show at www.easton.nyc/Gowanus/
GRAND CANAL's opening will be part of the DUMBO First Thursday Gallery Walk! Click for more information and a map of galleries.