Gramercy Books owner Linda Kass launches A Ritchie Boy, based on true events! In conversation with historian Robin Judd on Zoom Webinar.
About this event
Join Gramercy Books owner Linda Kass for the official book launch of her eagerly awaited second novel, A Ritchie Boy, a compelling narrative inspired by true events. Kass will be in conversation with noted Ohio State University historian Dr. Robin Judd on Zoom Webinar.
A general admission ticket to access the event is $5; A ticket that includes a signed copy of A Ritchie Boy waives the general admission fee and is $18 for the paperback and $27 for the hardcover, both available for pickup at Gramercy Books on September 1, its publication date. If you would like your book mailed to you, please call the store at 614-867-5515 with your address and credit card number handy (USPS Media Mail is $3.99; USPS Priority Mail is $8.40). Ms. Kass will be signing copies curbside that day from 10am to 3pm.
Registrants will receive Zoom login information and instructions via email the morning of the event. If you have not received your login information by 5pm the day of the event, please email info@gramercybooksbexley.com and we will get the link to you!
Community Partners for this program are Jewish Columbus, Ohio State University's Department of History, Ohio State's Melton Center for Jewish Studies, and Temple Israel.
1938. Eli Stoff and his parents, Austrian Jews, escape to America just after the Nazis take over their homeland. Within five years, Eli enlists in the US Army and, thanks to his understanding of the German language and culture, joins thousands of others like him like him who become known as Ritchie boys, young men who work undercover in Intelligence on the European front to help the Allies win World War II. In A Ritchie Boy, different characters tell interrelated stories that, together, form a cohesive narrative about the circumstances and people Eli encounters from Vienna to New York, from Ohio to Maryland to war-torn Europe, before he returns to the heartland of his new country to set down his roots.
Set during the dawn of World War II and the disruptive decade that follows, A Ritchie Boy is the poignant tale of one young immigrant's triumph over adversity as he journeys from Europe to America, and from boyhood to manhood.
Linda Kass began her career as a magazine writer and correspondent for regional and national publications. Her work has previously appeared in TIME, The Detroit Free Press, Columbus Monthly, and more recently, Full Grown People, The MacGuffin, and Kenyon Review Online. She is the author of the historical novel, Tasa's Song and the founder and owner of Gramercy Books, an independent bookstore in central Ohio.
Robin Judd is an Associate Professor of History at The Ohio State University. She is an expert in modern European and Jewish history. Judd is the U.S. Editor of The Journal of Modern Jewish Studies and is Vice President of Programming for the Association of Jewish Studies.
Organizer of GRAMERCY BOOKS OWNER LINDA KASS LAUNCHES A RITCHIE BOY!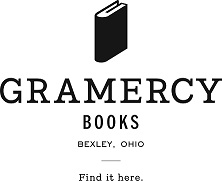 Gramercy Books is a locally-owned, independently-minded neighborhood bookstore located in the heart of Bexley, Ohio (just outside of downtown Columbus) that opened in December of 2016. Inspiration and discovery through books is cultivated in a variety of events throughout the year that include author visits and festivals, book signings, poetry readings, a monthly book club, and songwriter performances. Gramercy Books shares space with Kittie's bakery café.