Grambling Alumni SoCal Chapter's Private Screening of "AVENGERS: Endgame"
Description
The Grambling Alumni Southern California (SoCal) Chapter welcomes you to our Private Movie Screening Fundraiser of Marvel's "AVENGERS: Endgame" on Sunday, April 28th at the Baldwin Hills Cinemark Theater in Los Angeles at 1:30 p.m. General Admission tickets are $15.00 and Reserved Sections are $20.00 and all proceeds benefit our scholarship and community service initiatives.

As always, the Grambling Alumni Southern California Chapter strives to host events that brings our culture together to mix, mingle and fellowship as a people, while bringing awareness to the IMPACT Historically Black Colleges and Universities have made to our society. So bring your kids, your neighbors kids, friends, co-workers, etc. for this family fun event and don't forget to "Rep your Alma Mater" whether you attended an HBCU or PWI. We sincerely thank you for your support.

Ticket Prices:
General Admission/Kid Zone - $15.00
Reserved Sections (Rows E5, H8 & J9) - $20.00 (SOLD OUT)
See Seating Chart Below:
---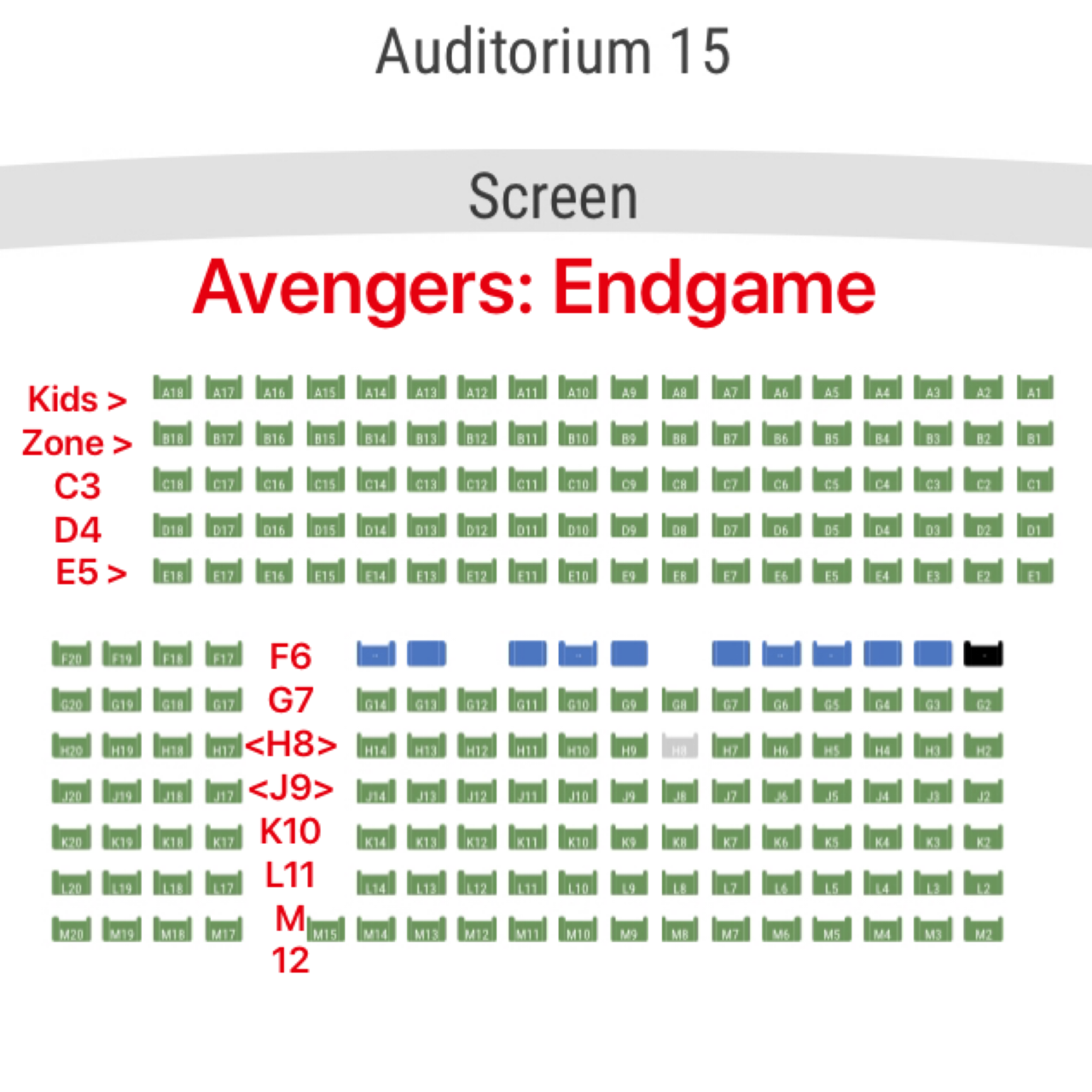 #WhyNotGrambling #GramFamSoCal