Description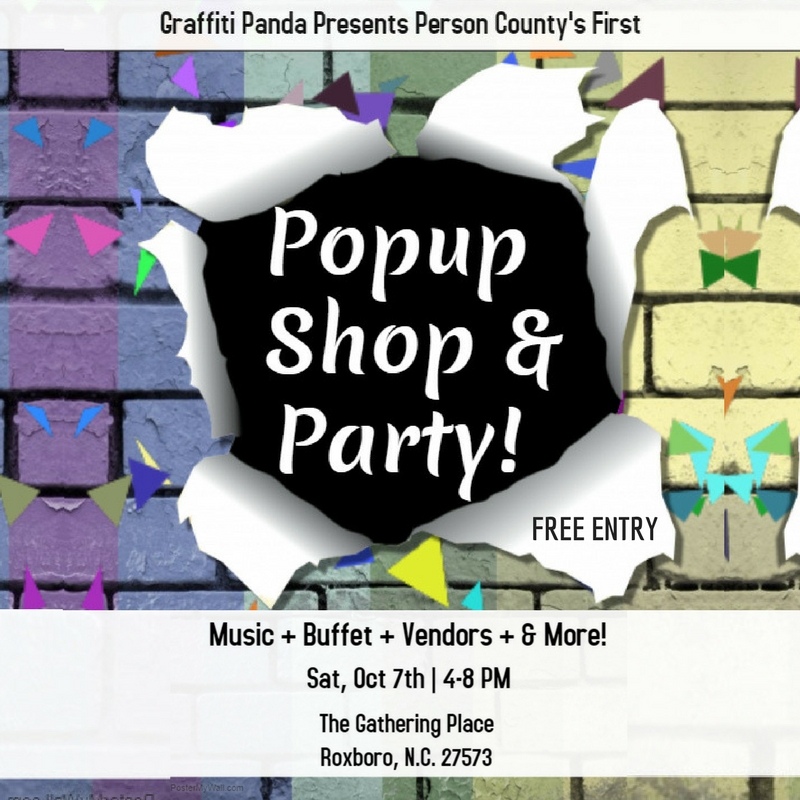 You are invited to a night of party, food, & fun!
Come hang out at Person County's First Launch & Popup Party!
Graffiti Panda presents a commnity event showcasing talented small businesses entreprenuers around the NC Triangle. Bring a friend, admission is FREE ! Great place for all new and established business owners to grow and connect !
All you can eat catered buffet southern food will be available at $8 (Includes plate, drink, & dessert)
Tune in to some Hip-hop, Pop, & R&B modern & classics while learning, shopping & networking!
Want to be a Vendor/Sponsor? Send a message with your name, business name, website, social media links, & what your business is about. Currently looking for vendors in beauty, womens & mens apparel/accessories, D.I.Y crafters, etc.
Any questions/concerns at all please contact:
Instagram: @graffiti_panda
Website: www.graffitipanda.com
RSVP on Facebook >> https://goo.gl/TGexuR
Can't wait to see you !