Grady Hendrix returns to PhilaMOCA with a new presentation to celebrate his latest work, The Final Girl Support Group!
About this event
WELCOME TO THE FINAL GIRL SUPPORT GROUP
Bestselling author Grady Hendrix (Paperbacks from Hell, My Best Friend's Exorcism) welcomes you to a very special support group, so have a seat, coffee's in the back, and remember there's no cross-talk. Also, please remember that unless you've fed them through a wood chipper or burned them to ashes, the killer is never really dead. Now prepare yourself for a therapy session from Hell all about slasher movies and murder books, ranging from the 19th century to the modern era, with all the astrological assassins, dope-dealing neo-Nazi bodybuilders, and primal hamster trauma that has turned every Olympic training camp, summer camp, sleepaway camp, and band camp into a killing ground for very slow-moving killers armed with extremely inefficient weapons.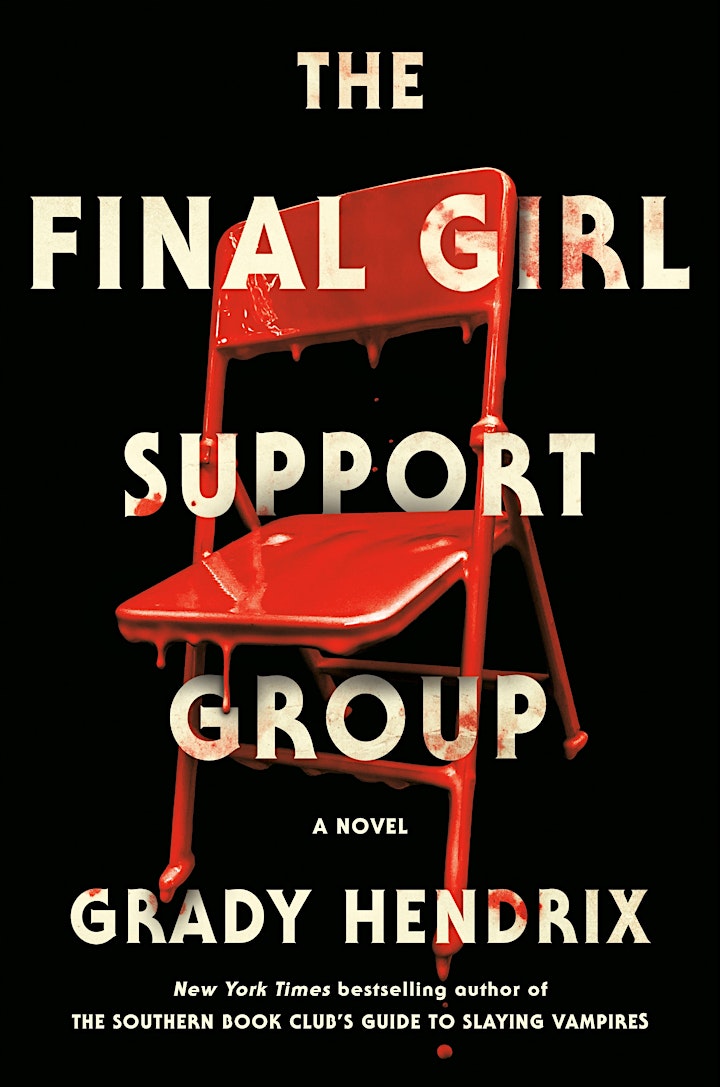 Organizer of Grady Hendrix presents The Final Girl Support Group