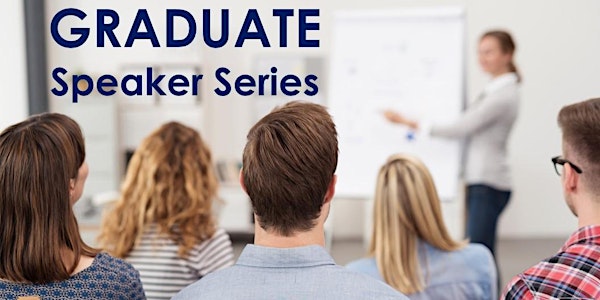 Graduate Speaker Series - Literature, Visual Arts and Gender Studies
Date and time
Wednesday, June 6, 2018 · 5:30 - 7pm EDT
Location
Grad Room 66 Harbord Street Toronto, ON M5S 1G2 Canada
Description
Literature, Visual Arts and Gender Studies
Graduate Speaker Series @ The Grad Room is back. We will kick off our summer sessions on Wednesday, June 6th (5:30pm - 7pm). The June 6th event will cover the broad topic of literature, visual arts and gender studies. Please see below for details:
Samantha Chang
PhD candidate, Graduate Department of Art
Listening to Painting: Intersensoriality and Correspondences between Music and the Visual Art
Representation of music in painting acknowledges the interactivity of the senses. Rather than relying on the sense of sight as the basis of the interaction with images, depictions of musical instruments and sheet music unifies the senses of hearing and touch. Drawing on Baxandall's concept of the "period eye," this paper will explore the intersensoriality and correspondences between music and the visual arts in the sixteenth century through a "period ear" and a "period skin." The great attention to acoustic openness in the sixteenth century can be credited to the development in religious discourse and early modern science. The rise of Protestant theologies and the discovery of the Eustachian tube in the mid-sixteenth century contributed to the rising interest in the ear and the sense of hearing (McDermott 2013). Although it is often assumed that music is an art of the ear and painting an art of the eye (Howes 2017), a reexamination on the interrelationships between music and painting will offer insight on the purpose and the reception of music in the visual arts in the early modern period.
Margeaux Feldman
PhD candidate, Department of English, Mark S. Bonham Centre for Sexual Diversity Studies
#hospitalglam: Documenting Chronic Illness on Instagram
Margeaux's dissertation, "Hideous Girls, Sick Women: Refiguring Intimacy and Sexuality in America," traces the long history of pathologizing female adolescent sexuality, beginning with Freud and Breuer's work on hysteria at the turn of the 20th century. Margeaux then looks at stories of teenage pregnancy, depictions of female friendship, and the criticisms thrown at young women authors who write about sex in order to argue this pathologizing is still alive and well today. Her dissertation ends with an analysis of chronic illness memoirs and instagram, arguing that hideous girls and sick women are using social media to reclaim the figure of the hysteric and foster new forms of intimacy.
About the organizer
Graduate Programming Coordinator
School of Graduate Studies
Grad Room
66 Harbord Street
University of Toronto M5S 1A1